02
The pickling process, used by stainless steel manufacturers to remove metal impurities, is highly polluting and operationally expensive. This solution reduces both the environmental and operational costs.
Globally, 300,000 liters of mixtures of nitric and hydrofluoric acid are used for pickling processes every hour and turned into large amounts of waste acid. This process causes significant problems to the environment and very high operational costs for manufacturers. The REGMAX innovative process combines gentle drying of liquid acid wastes in a first step and a pyrohydrolysis reaction in a second step. The waste acid is vaporized and separated into gaseous acid and metal salts. Recovered acid is reused for pickling while the metal oxides can be reused for steel production, and drastically reduces environmental impact and operational costs.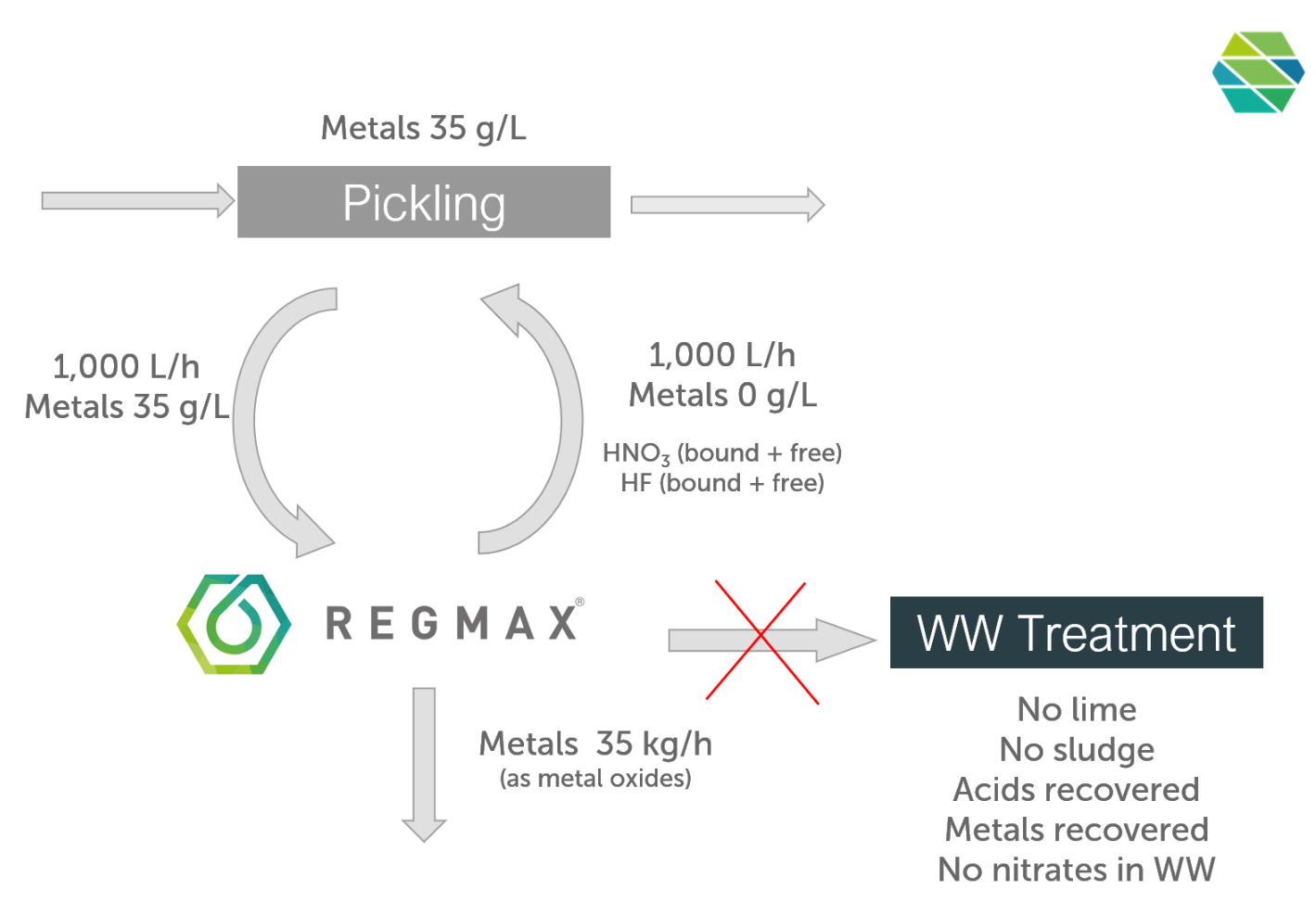 03
Key features
•

REGMAX is the only system which enables total recovery of acid wastes

•

Water waste reduction by 99%

•

Toxic sludge reduction by 100%

•

Hydrofluoric acid reduction by 99%

•

Nitric acid reduction by 97%
04
Profitability
•

Acid related OPEX costs of pickling reduced by up to 91 %
05
Categories of Application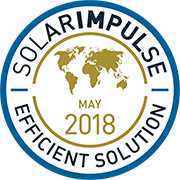 Company Profile

Headquarters
3400, Austria
SDG's of Application
Maturity Stage
Medium and large scale commercialization
Small scale commercialization
Initial market commercialization
Prototype testing in the real world
Prototype testing 1:1 in the lab
Looking For
Networking Partner
European Union


The EU, through its funding programmes, supports the development of innovations and technologies that help combat climate change, protect the environment and ensure a sustainable development and growth.
The information set out above, is solely for the purposes of information and the Solar Impulse Foundation does not provide any guarantee as to its authenticity, completeness or accuracy. This information does not constitute investment advice or a recommendation to buy into, transact or to enter into any agreement with any of the parties or persons mentioned above. Potential investors or interested parties are solely responsible for their investment or business decisions and for performing any due diligence required by the circumstances.