02
The Heat Recovery Unit provides the link between a cooling unit and the heating installation. Developed and designed for recovery of waste heat from refrigeration installations, where CO2 is used.
In Europe, around 2% of the total energy consumption for electricity is used for refrigeration in supermarkets, and within five years, 50% or European supermarkets will use CO2 as a refrigerant. If supermarkets in Europe were to use the waste heat from the CO2 refrigeration units to heat the spaces and water in their own building – generally not the best insulated places – it could lead to energy savings of EUR 1.8 billion annually.
03
Key features
•

Use of this system in supermarkets across Europe could lead to final energy savings that equate to 2.6 million tonnes of oil annually, corresponding to annual emissions savings 6.1 million tonnes of CO2
04
Profitability
•

Standardized system could lead to energy cost savings of EUR 1.8 bln, with an average payback time of 1.5 years.
05
Categories of Application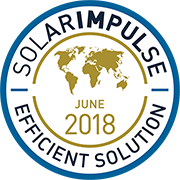 Company Profile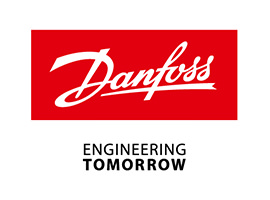 Headquarters
6430 Nordborg, Denmark
SDG's of Application
Maturity Stage
Medium and large scale commercialization
Small scale commercialization
Initial market commercialization
Prototype testing in the real world
Prototype testing 1:1 in the lab
Looking For
Europe
Andorra, Albania, Austria, Åland, Bosnia and Herzegovina, Belgium, Bulgaria, Belarus, Switzerland, Czechia, Germany, Denmark, Estonia, Spain, Finland, Faroe Islands, France, United Kingdom, Guernsey, Gibraltar, Greece, Croatia, Hungary, Ireland, Isle of Man, Iceland, Italy, Jersey, Liechtenstein, Lithuania, Luxembourg, Latvia, Monaco, Republic of Moldova, Montenegro, Republic of Macedonia, Malta, Netherlands, Norway, Poland, Portugal, Romania, Serbia, Russia, Sweden, Slovenia, Svalbard and Jan Mayen, Slovakia, San Marino, Ukraine, Vatican City, Kosovo,
The information set out above, is solely for the purposes of information and the Solar Impulse Foundation does not provide any guarantee as to its authenticity, completeness or accuracy. This information does not constitute investment advice or a recommendation to buy into, transact or to enter into any agreement with any of the parties or persons mentioned above. Potential investors or interested parties are solely responsible for their investment or business decisions and for performing any due diligence required by the circumstances.