02
A cyclic closed-loop system requiring no additional water or chemical input, QCHT mimics how nature captures and releases energy
Using the reversible polymerisation of phosphates in an industrial technology to capture waste heat and turn this into new valuable process heat, the Qpinch Heat Transformer recovers residual heat from 40 °C and up, transforming it to new process heat with temperature increases of up to 100 °C. Applicable on a megawatt scale throughout all industries that use industrial heat - including food and feed, oil & chemicals, paper and pulp, cement and manufacturing – it requires only marginal electrical energy consumption and can pay for itself in less than five years.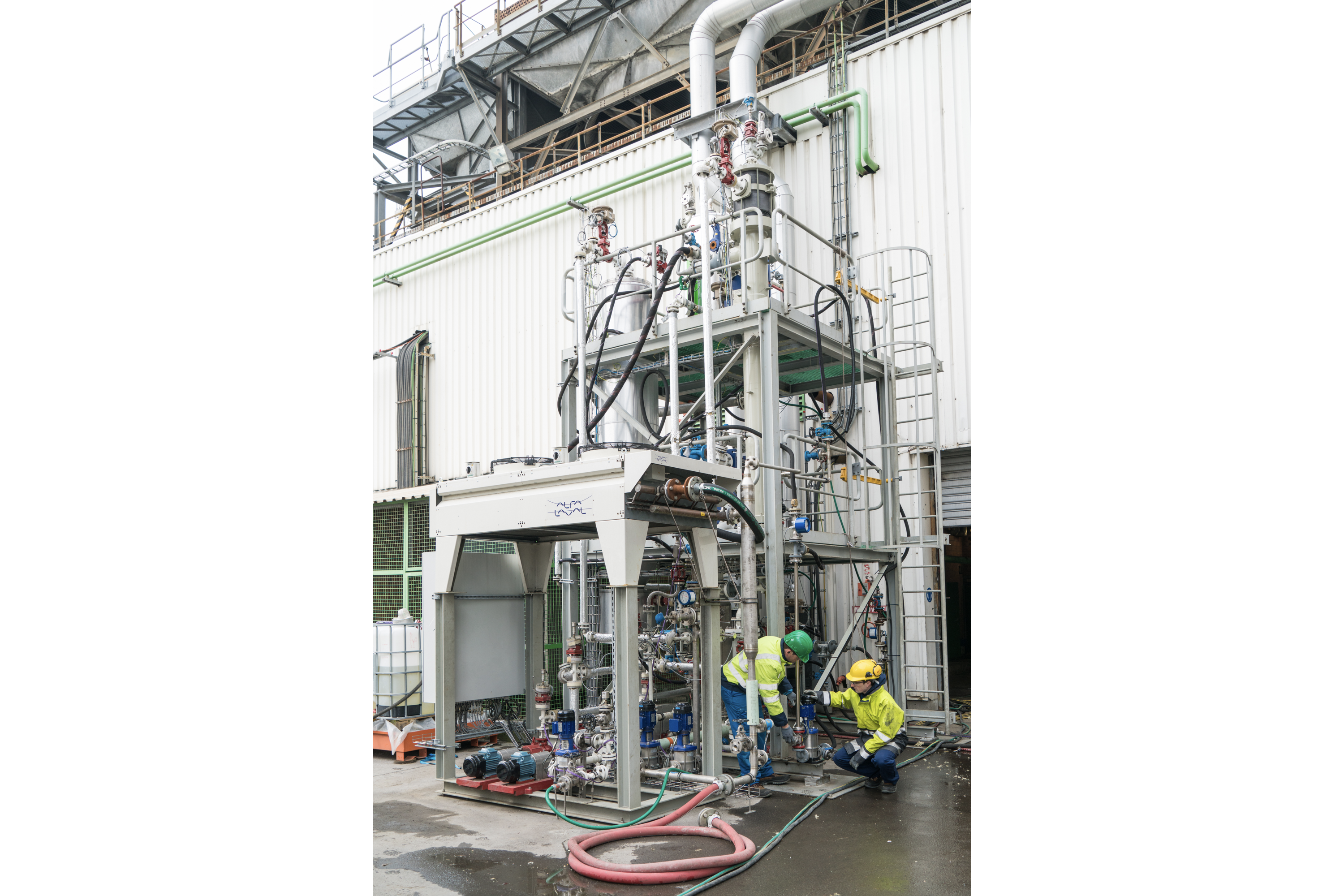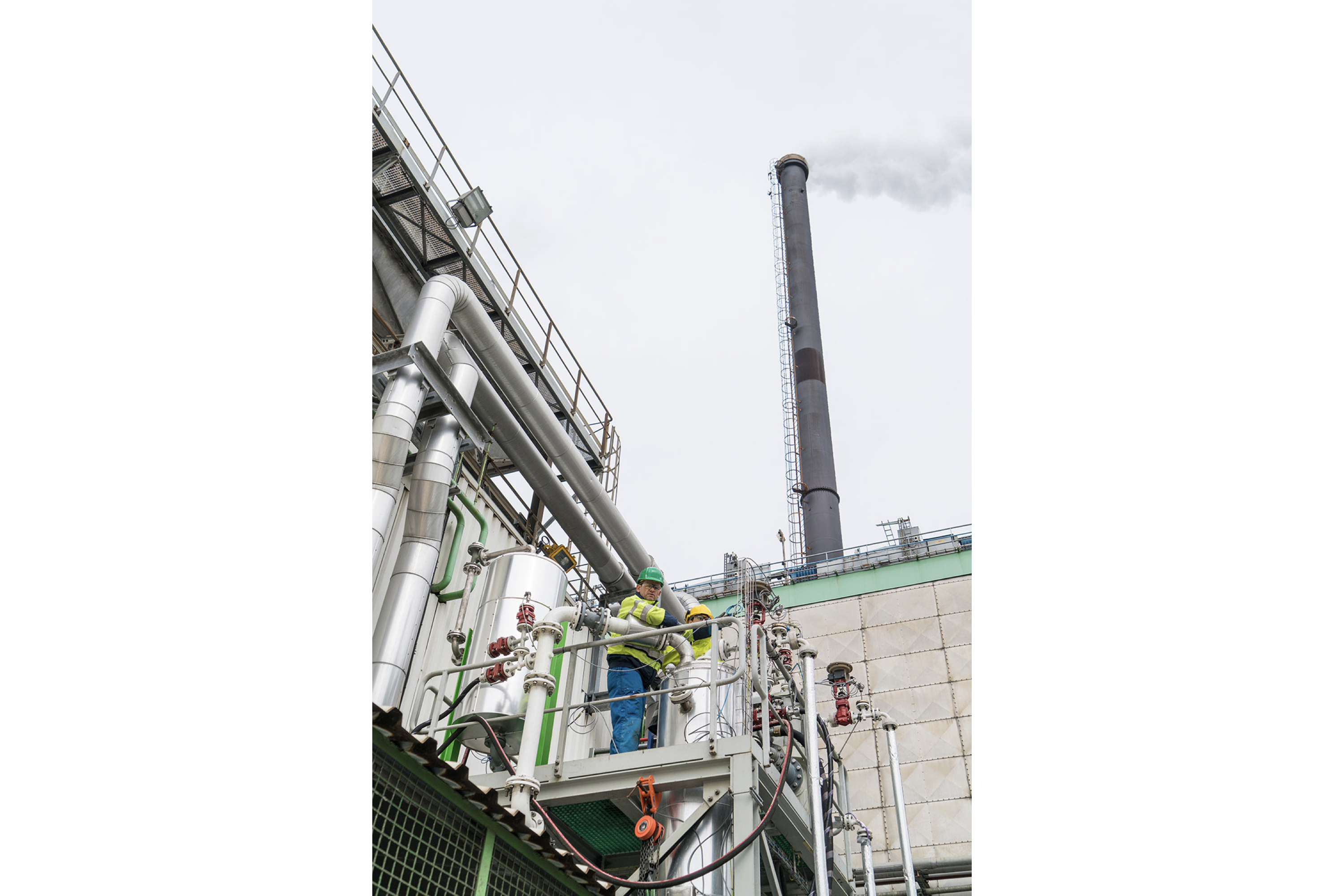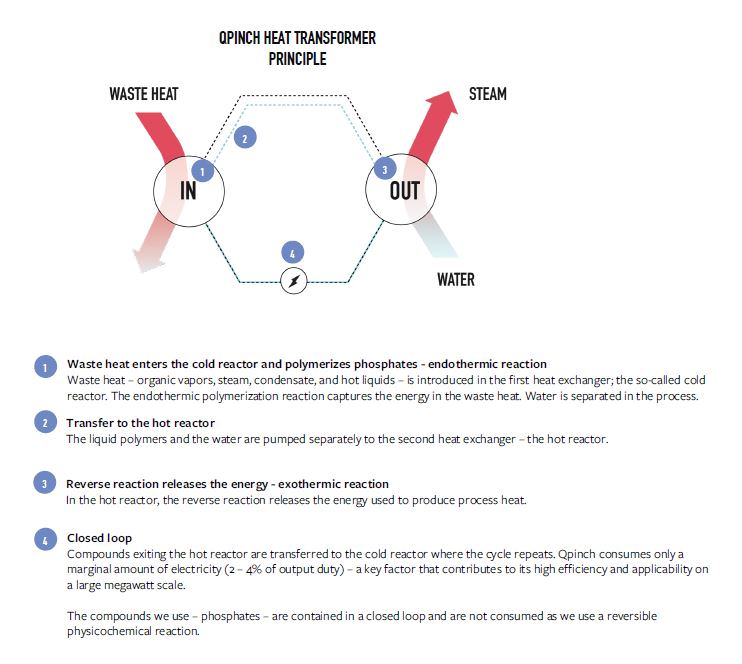 03
Key features
•

Built with chemical industry standard components and easily integrated in existing and future assets.

•

Best in class technology to produce steam on an industrial scale, confirmed by the Sustainability Portfolio Management Tool executed by Solvay and also endorsed by VITO (Flemish Institute for Technological Development)

•

2200 tonnes CO2 savings per MW thermal energy output, compared to natural gas steam production.
04
Profitability
•

Lowest possible OPEX per MW output: eg. 20 kW electrical input to produce 1 MW thermal energy.

•

For every MW of thermal energy produced with the Qpinch technology, around 250,000 €/year net (fossil fuel consumption, CO2 tax) can be saved. Payback times are less than 5 years.
05
Categories of Application