02
The Positive Energy Ltd. Digital Platform offers matchmaking between investors and developers and a digital collaboration workflow for renewable energy.
The platform that accelerates the development of small to midscale renewable energy projects. It allows investors to work more efficiently, allowing them to deploy more capital into small to midscale renewable energy facilities, making renewable energy financing widely accessible supports to local SME and local jobs. Positive Energy Ltd. Digital Platform thus stimulate the deployment of renewable energy and can reduce the CO2 emission by 2 million tons every year.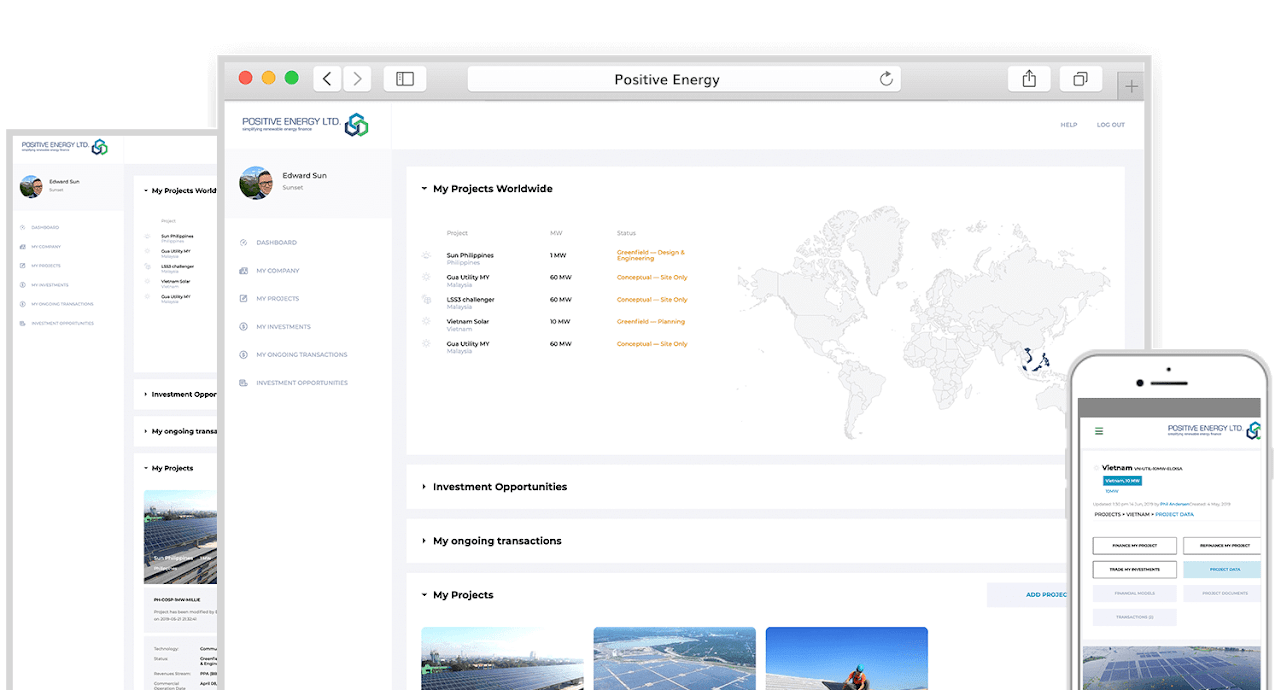 03
Key features
•

Boosting renewable energy investments

•

Saving 20 million tons of CO2 per year by 2030
04
Profitability
•

Can unlock and accelerate $10 bln of small to midsize renewable projects

•

Renewable energy financing widely accessible with return on investment
05
Categories of Application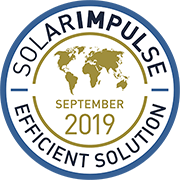 Company Profile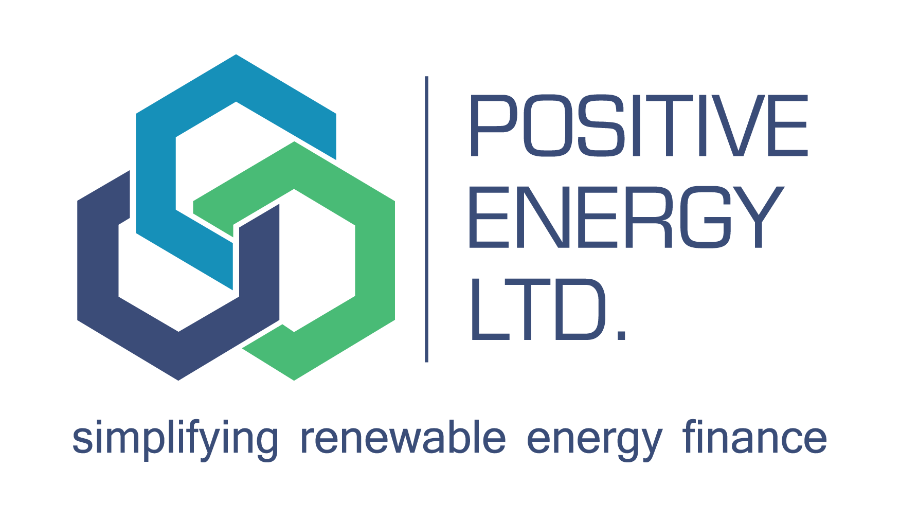 Headquarters
6 Raffles Quay, 11-07m, Singapore 048580
SDG's of Application
Maturity Stage
Medium and large scale commercialization
Small scale commercialization
Initial market commercialization
Prototype testing in the real world
Prototype testing 1:1 in the lab
Networking Partner
New Energy Nexus


New Energy Nexus is a global network of clean energy incubators and accelerators that facilitates collaboration and innovation between startups, accelerators, and industry around the world.
Enrupt


Based in Singapore, Enrupt drives collaborations between corporations and startups in the energy sector to build clean, decentralised digital solutions and transform the future of energy.
Asia
United Arab Emirates, Afghanistan, Armenia, Azerbaijan, Bangladesh, Bahrain, Brunei Darussalam, Bhutan, China, Cyprus, Georgia, Hong Kong, Indonesia, Israel, India, Iraq, Iran, Jordan, Japan, Kyrgyzstan, Cambodia, North Korea, South Korea, Kuwait, Kazakhstan, Laos, Lebanon, Sri Lanka, Myanmar [Burma], Mongolia, Macao, Maldives, Malaysia, Nepal, Oman, Philippines, Pakistan, State of Palestine, Qatar, Saudi Arabia, Singapore, Syria, Thailand, Tajikistan, East Timor, Turkmenistan, Turkey, Taiwan, Uzbekistan, Vietnam, Yemen,
The information set out above, is solely for the purposes of information and the Solar Impulse Foundation does not provide any guarantee as to its authenticity, completeness or accuracy. This information does not constitute investment advice or a recommendation to buy into, transact or to enter into any agreement with any of the parties or persons mentioned above. Potential investors or interested parties are solely responsible for their investment or business decisions and for performing any due diligence required by the circumstances.