02
This solution, based on innovative turbine technology, harnesses ocean currents to provide predictable and clean energy for island communities.
Suitable for remote off-grid communities, the company SABELLA has developed a modular range of tidal stream power devices, from medium (50kW) to high power (2000 kW), to fit the characteristics of each site and the needs of the communities. The association of tidal power with other renewable energy sources (wind and solar energy for instance), combined with medium-term storage is the core of the "Fuel Free Island" model development. Based on a clean and reliable resource, the model is a sustainable alternative to costly and polluting fuel-based power generation.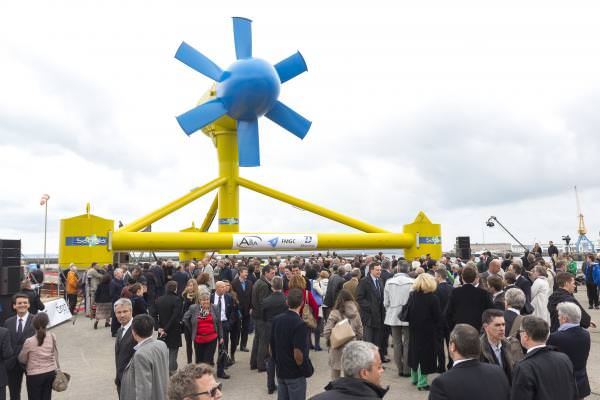 03
Key features
•

Modular architecture: tidal turbine from 3 to 20-meter diameter and from 50 to 2000 kW.

•

Tidal energy reduces the emissions of CO2 by 86%.

•

Uses 6 times less energy to create 1 kWh of energy.
04
Profitability
•

The simplicity, reliability and ruggedness of the turbine allow to reduce both OPEX and CAPEX.
05
Categories of Application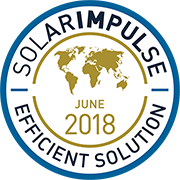 Company Profile

By
SABELLA
Headquarters
29000 Quimper, France
SDG's of Application
Maturity Stage
Medium and large scale commercialization
Small scale commercialization
Initial market commercialization
Prototype testing in the real world
Prototype testing 1:1 in the lab
Looking For
The information set out above, is solely for the purposes of information and the Solar Impulse Foundation does not provide any guarantee as to its authenticity, completeness or accuracy. This information does not constitute investment advice or a recommendation to buy into, transact or to enter into any agreement with any of the parties or persons mentioned above. Potential investors or interested parties are solely responsible for their investment or business decisions and for performing any due diligence required by the circumstances.