02
Hydrao Aloé is a showerhead that allows for water and energy savings using nudge technology.
The device acts on two different levels to deliver tangible savings: 1) Mechanically through a flow-restrictor that lowers the flow of a normal eco-shower and 2) behaviorally through the colored-LED sequence that informs users in real-time about their water usage and "nudges" them to stop the shower when the light turns red and so take shorter showers. Hydrao Aloé's behavioral efficiency technology engages users at point-of-use, providing them with real-time relevant and actionable information. No battery is required as the natural water flow drives a turbine to power the LED and data connection.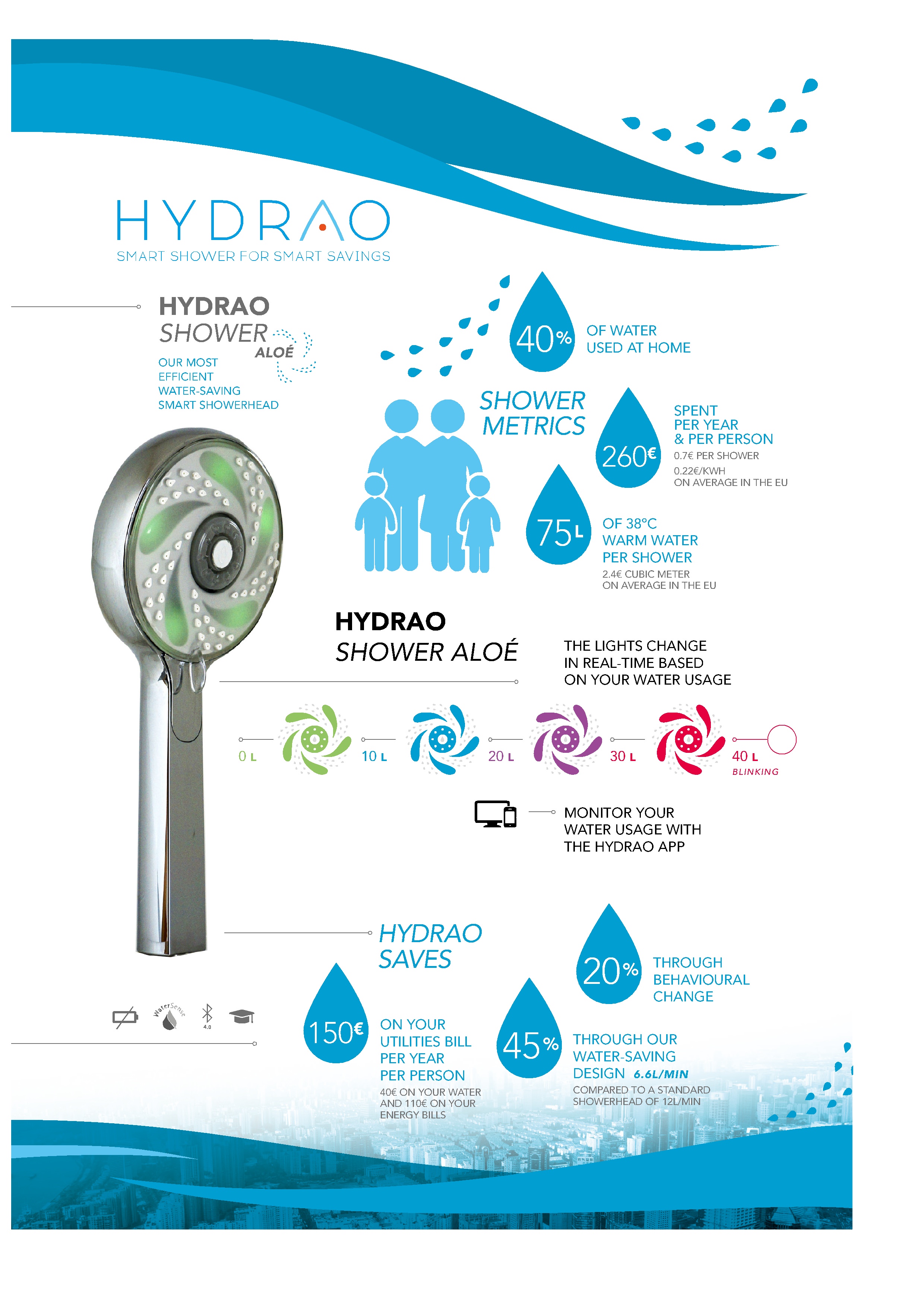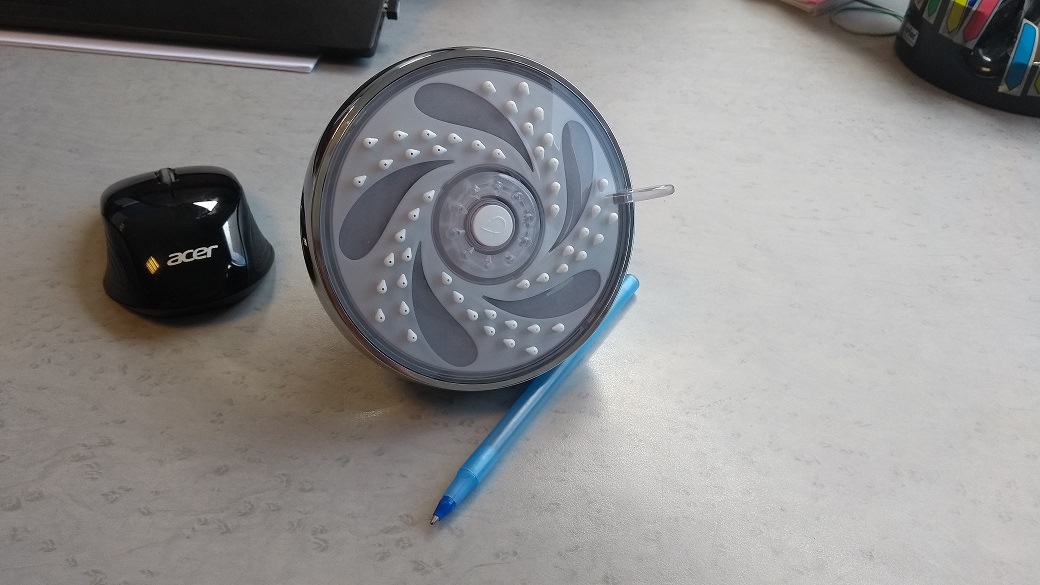 03
Key features
•

The app shows how much water has been saved over the past 12 months as well as water & energy savings in €.

•

Avoids pollution related to battery disposal.
04
Profitability
•

A payback period of less than 6 months in a typical household.

•

About 150€ in utility savings per year per household.
05
Categories of Application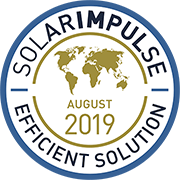 Company Profile

By
Hydrao
Headquarters
38430 Saint-Jean-de-Moirans, France
SDG's of Application
Maturity Stage
Medium and large scale commercialization
Small scale commercialization
Initial market commercialization
Prototype testing in the real world
Prototype testing 1:1 in the lab
Looking For
Networking Partner
PEXE


Réseau PEXE, the French Cleantech network, is the leading network of French cleantech clusters. Its main objective is to structure and promote the cleantech industry to accelerate the development of its 5000 SMEs.
The information set out above, is solely for the purposes of information and the Solar Impulse Foundation does not provide any guarantee as to its authenticity, completeness or accuracy. This information does not constitute investment advice or a recommendation to buy into, transact or to enter into any agreement with any of the parties or persons mentioned above. Potential investors or interested parties are solely responsible for their investment or business decisions and for performing any due diligence required by the circumstances.