02
These hybrid panels allow for the production of energy with a higher electrical efficiency than would be obtained separately and increasing heat production by 25%
Its innovation comes firstly from a transparent insulating cover which reduces heat losses from 40% to 15%. Secondly the three layers - consisting of the photovoltaic laminate, the heat recuperator and the copolymer that holds them together- are optimised for each specific application (generation of thermal or electrical energy). Lastly, thanks to the increase in panel size, the production cost of the aH72 is reduced. This solution is ideal for hotels and large buildings with elevated energy and thermal energy consumption.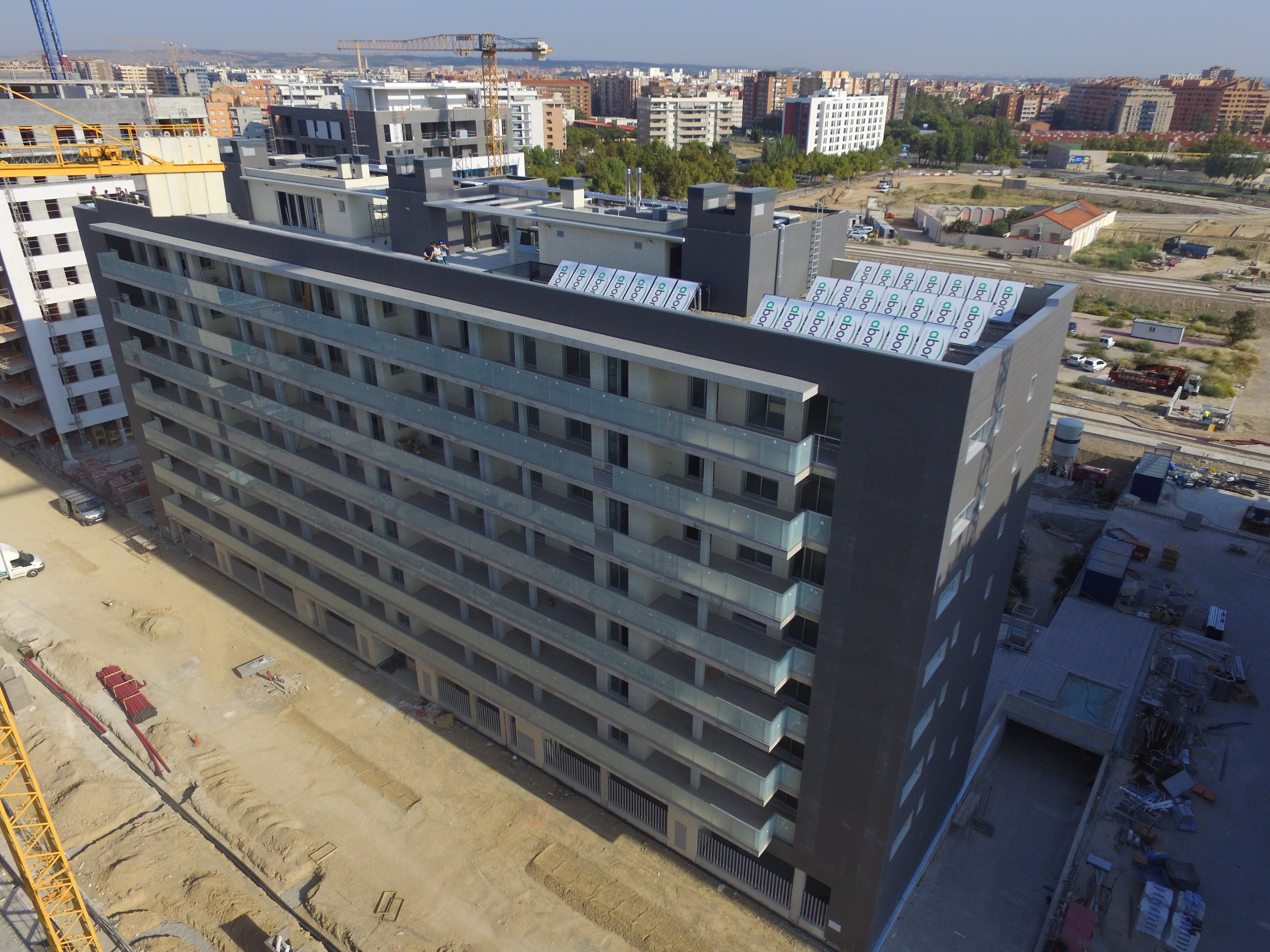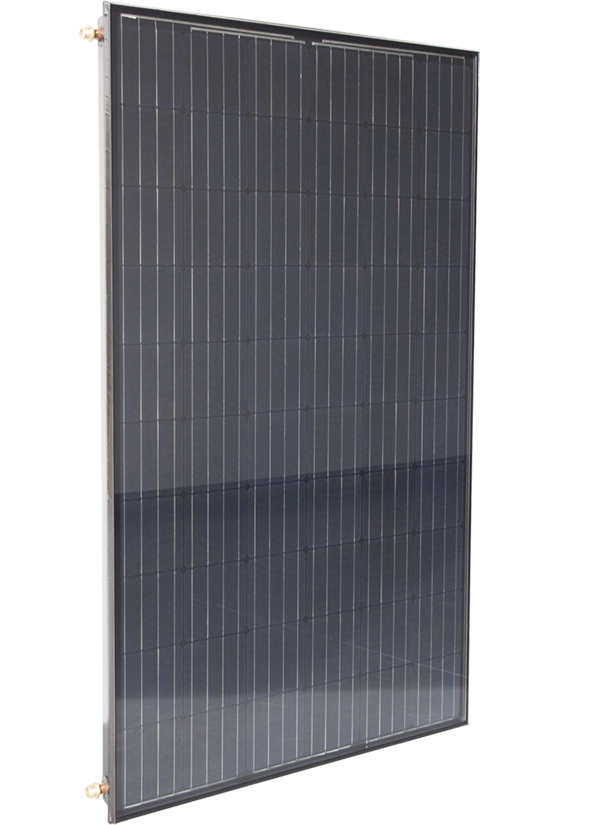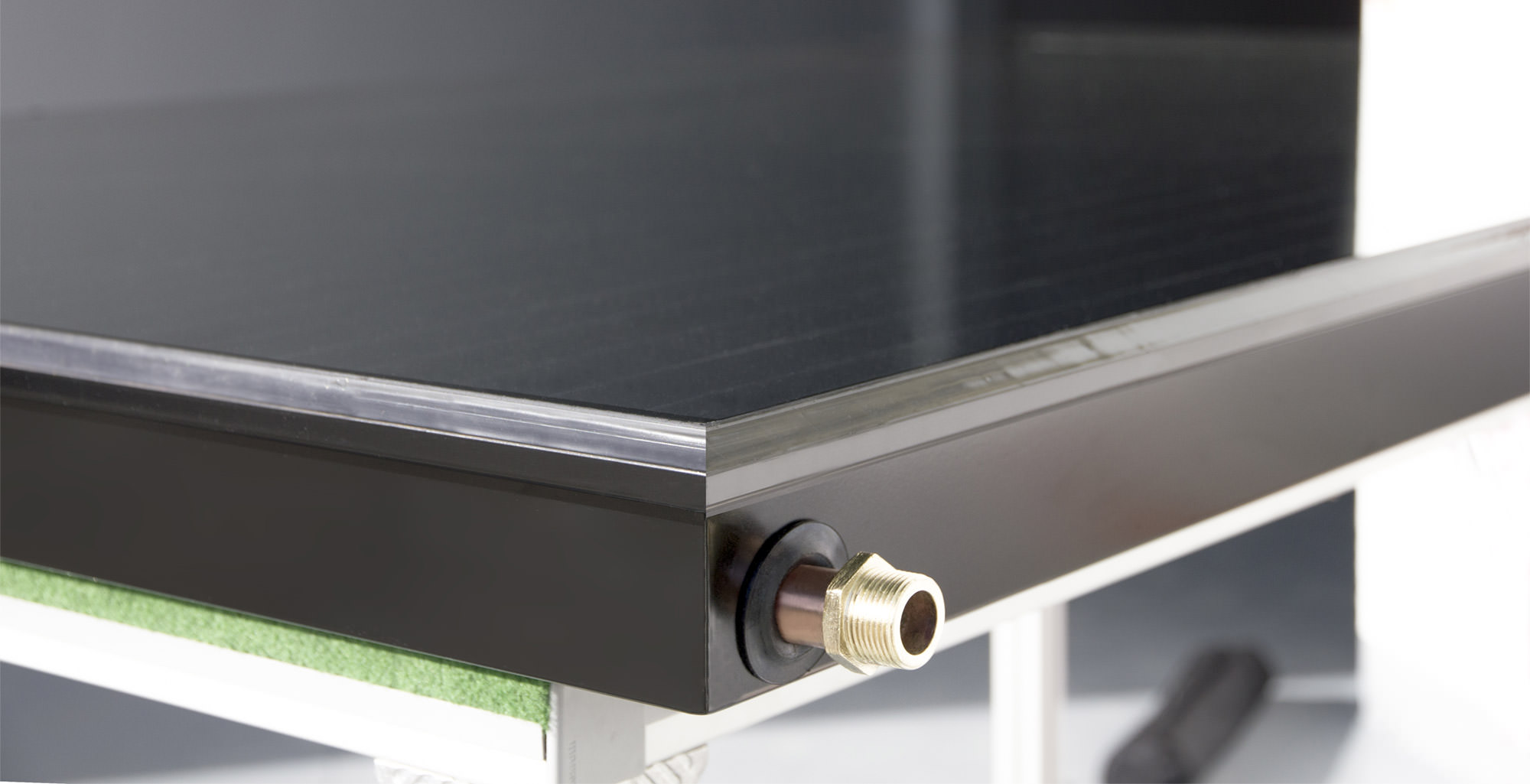 03
Key features
•

CO2 emission savings : 530 Kg/panel

•

Green Energy production : 280 m2 provides 40.8kWp in electrical and 170 kW in thermal
04
Profitability
•

Return Of Investment (ROI) before 6 years

•

Heat production increased by 25% compared with other hybrid panels
05
Categories of Application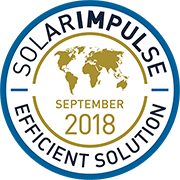 Company Profile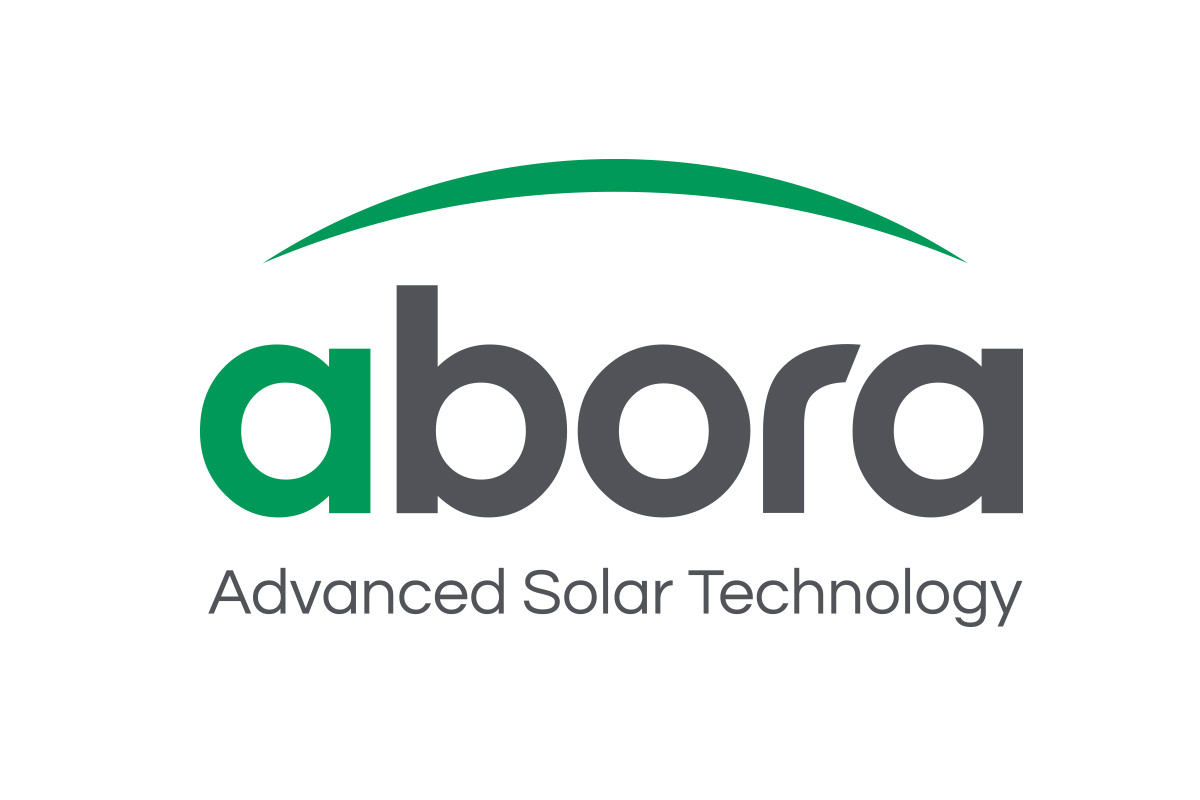 Headquarters
50196 La Muela, Zaragoza, Spain
SDG's of Application
Maturity Stage
Medium and large scale commercialization
Small scale commercialization
Initial market commercialization
Prototype testing in the real world
Prototype testing 1:1 in the lab
Looking For
Networking Partner
InnoEnergy


InnoEnergy supports and invests in innovation at every stage of the journey – from classroom to end-customer.
Europe
Andorra, Albania, Austria, Bosnia and Herzegovina, Belgium, Switzerland, Germany, Denmark, Estonia, Spain, Finland, France, United Kingdom, Guernsey, Gibraltar, Greece, Croatia, Ireland, Italy, Jersey, Liechtenstein, Lithuania, Luxembourg, Latvia, Monaco, Montenegro, Republic of Macedonia, Malta, Netherlands, Norway, Portugal, Serbia, Sweden, Slovenia, Svalbard and Jan Mayen, San Marino, Vatican City, Kosovo,
South america
Argentina, Bolivia, Brazil, Bouvet Island, Chile, Colombia, Ecuador, Falkland Islands, French Guiana, South Georgia and the South Sandwich Islands, Guyana, Peru, Paraguay, Suriname, Uruguay, Venezuela,
The information set out above, is solely for the purposes of information and the Solar Impulse Foundation does not provide any guarantee as to its authenticity, completeness or accuracy. This information does not constitute investment advice or a recommendation to buy into, transact or to enter into any agreement with any of the parties or persons mentioned above. Potential investors or interested parties are solely responsible for their investment or business decisions and for performing any due diligence required by the circumstances.