02
ClimateSeed is a Social Business offering a digital platform that facilitates the support of climate-positive projects delivering carbon credits and contributing to the UN SDGs
The platform centralises the current fragmented voluntary carbon market in a transparent and innovative way. Its goals are to encourage carbon emitting companies to contribute to sustainable projects that capture or avoid CO2 emissions, accelerating climate change mitigation and boosting the 2°C pathway. Processed with robust due diligence, the platform aims to improve the transparency, the security, and the efficiency of the voluntary carbon market. This way, the platform ensures that the equivalent amount of the remaining carbon emitted is either absorbed or avoided elsewhere (voluntary carbon offsetting) through sustainable projects.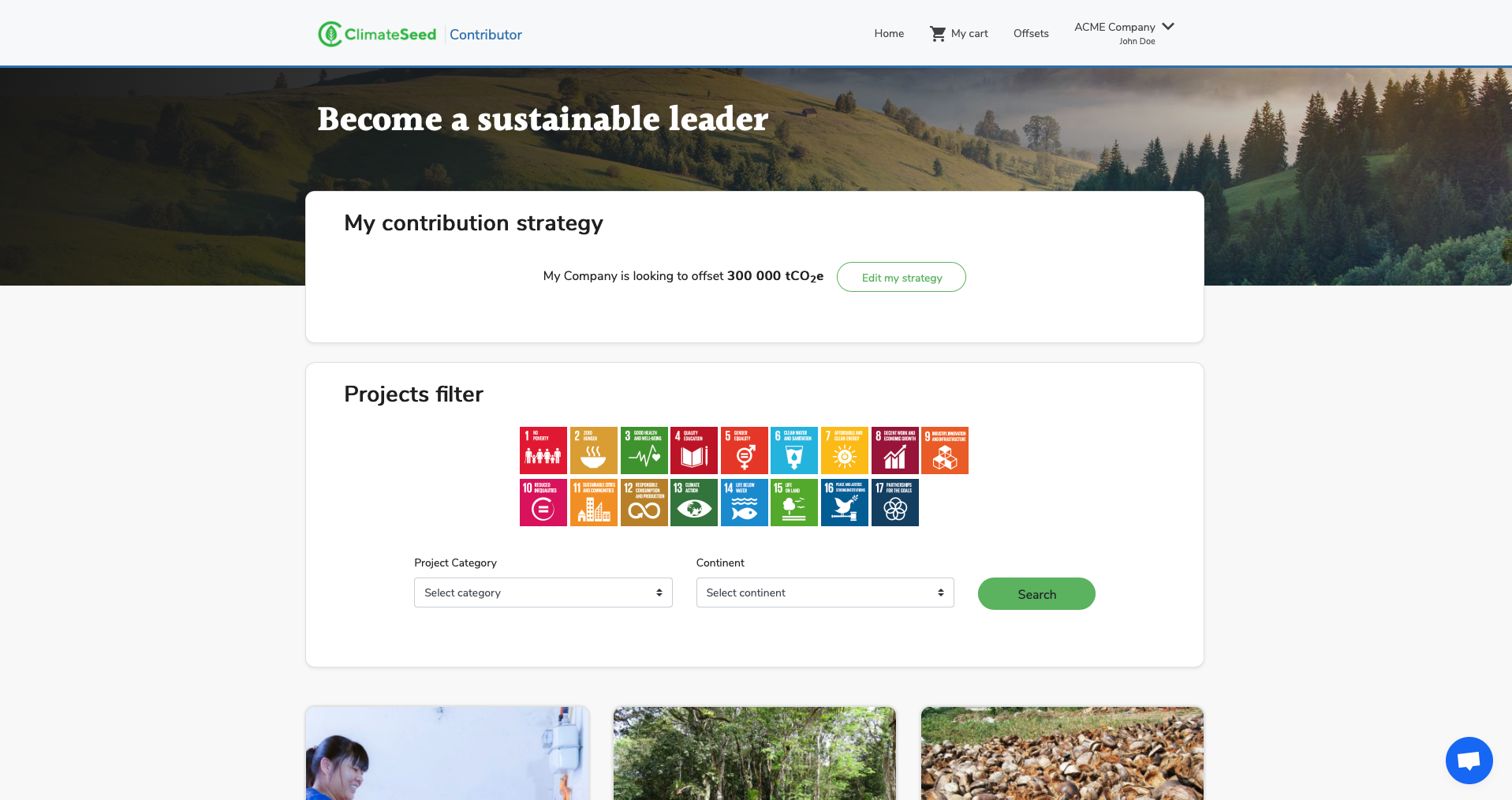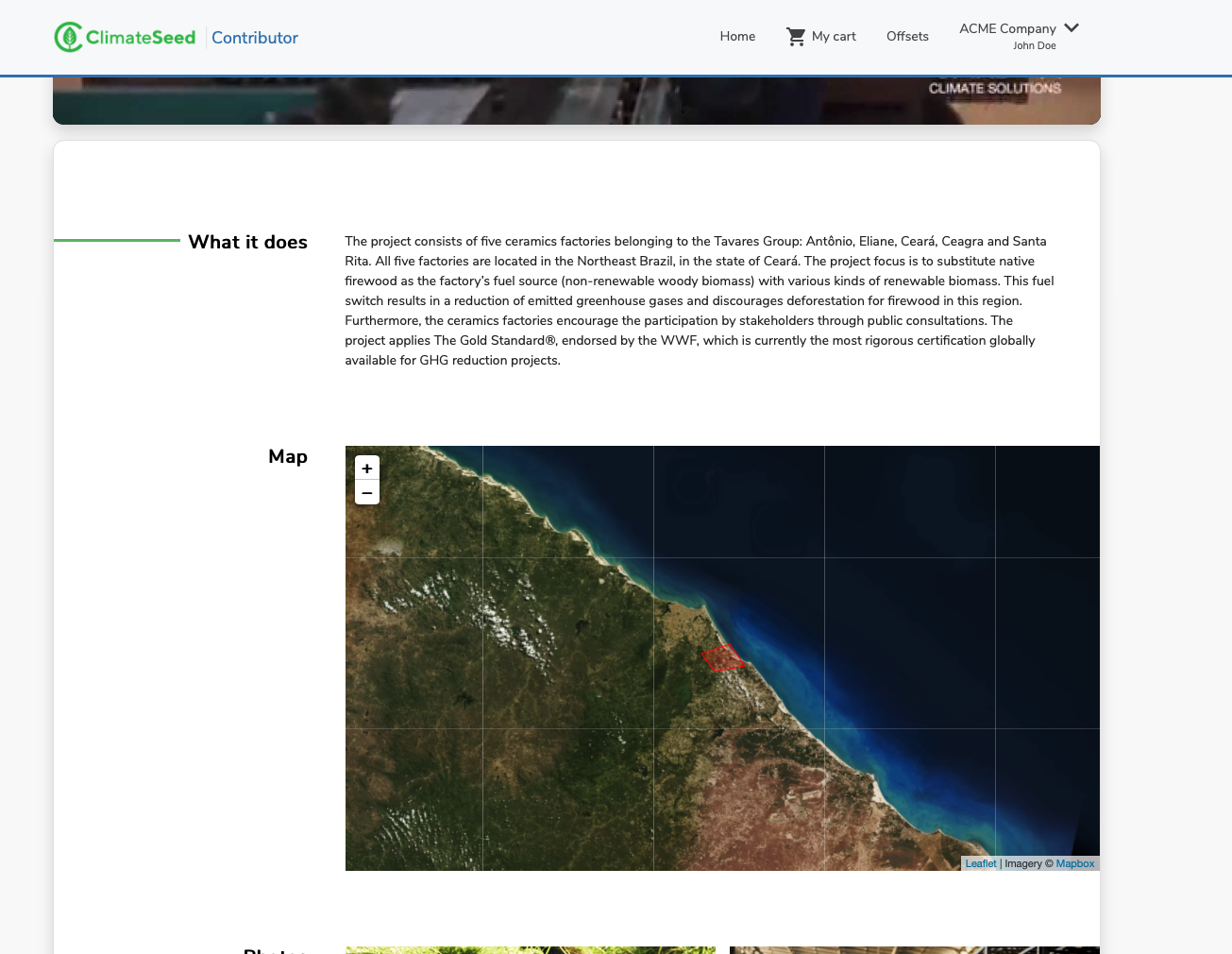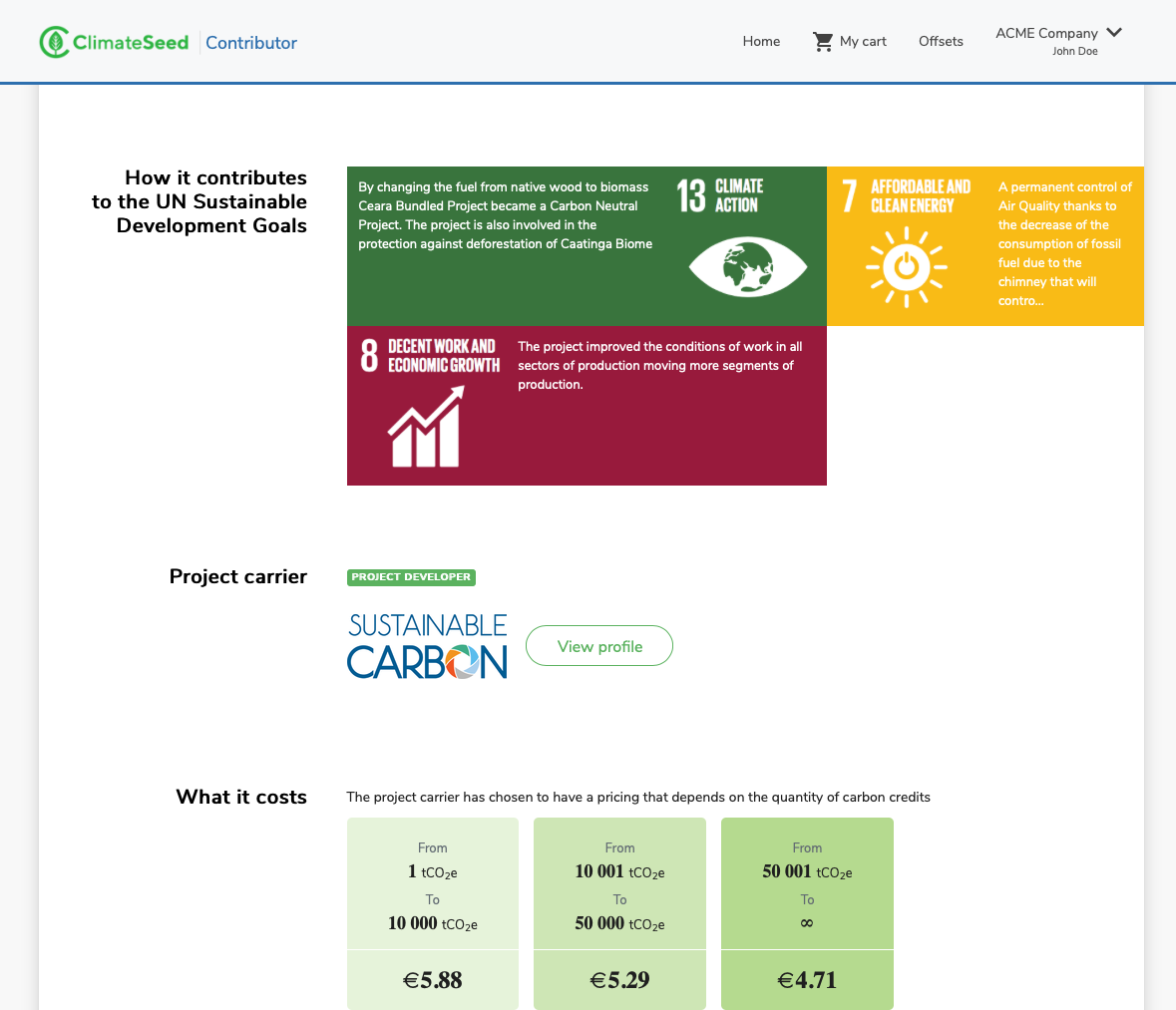 03
Key features
•

Compensate unavoidable emissions of CO2 emissions

•

Strict due diligence process internationally certified to ensure the positive impact of the projects displayed on the platform
04
Profitability
•

Generates co-benefits to clients : the company offsetting its unavoidable emissions reaches its environmental targets while climate positive projects get access to transparent and secure funding

•

Social impact at the local level for climate-positive project able to extend and develop their activities thanks to the funding
05
Categories of Application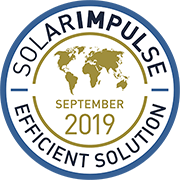 Company Profile

Headquarters
1204 Geneva, Switzerland
SDG's of Application
Maturity Stage
Medium and large scale commercialization
Small scale commercialization
Initial market commercialization
Prototype testing in the real world
Prototype testing 1:1 in the lab
The information set out above, is solely for the purposes of information and the Solar Impulse Foundation does not provide any guarantee as to its authenticity, completeness or accuracy. This information does not constitute investment advice or a recommendation to buy into, transact or to enter into any agreement with any of the parties or persons mentioned above. Potential investors or interested parties are solely responsible for their investment or business decisions and for performing any due diligence required by the circumstances.