02
An innovation for the food industry that makes heat recovery profitable even for small and medium-sized cooling systems.
The heat recovery system can heat sanitary hot water or water for heating applications at no additional cost by recycling waste heat from refrigeration systems. It aims to reduce energy consumption in the food sector, including production, retail and restaurants. Indeed, the developers believe that a regular fast-food restaurant heating 1000 litres of water a day can reduce their CO2 emissions and energy use for this purpose by three-quarters. The system's particular innovation is to recover all of the latent heat of condensation and desuperheating, yielding 5 to 7 times more water heater than conventional superheaters.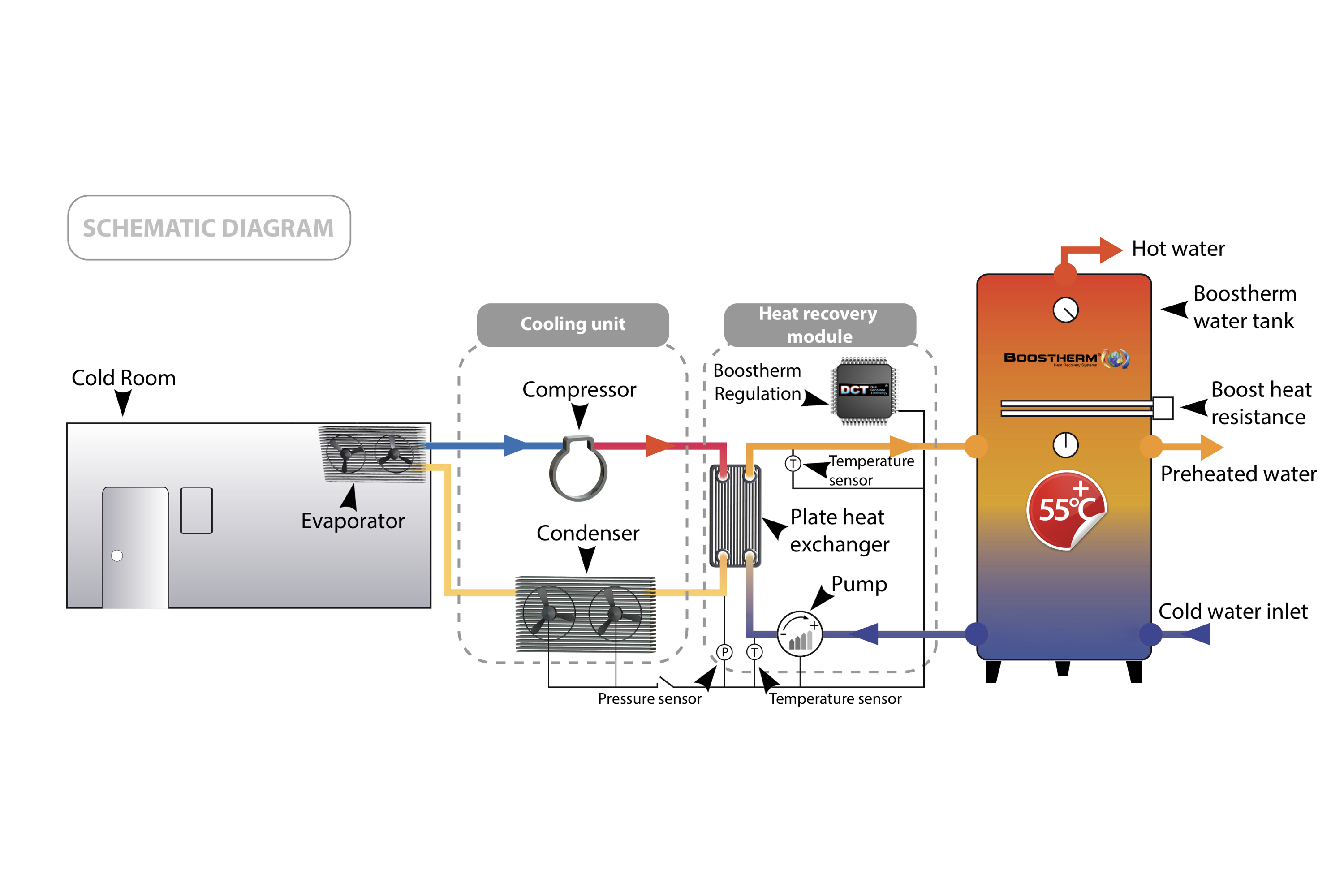 03
Key features
•

Recovers all the heat otherwise rejected by the condenser in the environment. Detects refrigerant leaks in the cooling system

•

Pre-heats the water at a minimum temperature of 55°C, regardless of ambient temperature.

•

Improves the efficiency of the cooling system in hot climates.

•

Improves hot water availability
04
Profitability
•

Reduces the energy used to heat water and the carbon footprint by at least 75%

•

Return on investment in less than 3 years
05
Categories of Application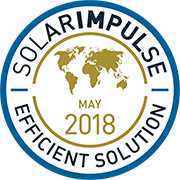 Company Profile
Headquarters
21380 Messigny-et-Vantoux, France
SDG's of Application
Maturity Stage
Medium and large scale commercialization
Small scale commercialization
Initial market commercialization
Prototype testing in the real world
Prototype testing 1:1 in the lab
Looking For
Europe
Austria, Belgium, Belarus, Switzerland, Germany, Spain, France, United Kingdom, Ireland, Netherlands, Norway,
The information set out above, is solely for the purposes of information and the Solar Impulse Foundation does not provide any guarantee as to its authenticity, completeness or accuracy. This information does not constitute investment advice or a recommendation to buy into, transact or to enter into any agreement with any of the parties or persons mentioned above. Potential investors or interested parties are solely responsible for their investment or business decisions and for performing any due diligence required by the circumstances.