02
A heat recovery system that captures heat lost from rotary kiln surfaces in cement, paper and sponge iron plants and putting it to useful work.
The outside surface temperature of the kiln ranges from 200-300°C. The solution captures the heat lost to ambient during raw material calcination which takes place at 1200°C. The concept utilizes heat recovery panels placed parallel to the kiln. The heat recovery panels are made of aluminium with copper pipes embedded in them. As the panel temperature is lower than the kiln surface temperature, the heat radiated by the kiln surface is captured by the panels and finally transferred to the heat transfer fluid circulating in the copper pipes. The heat captures using this solution are low grade heat between 90-110°C.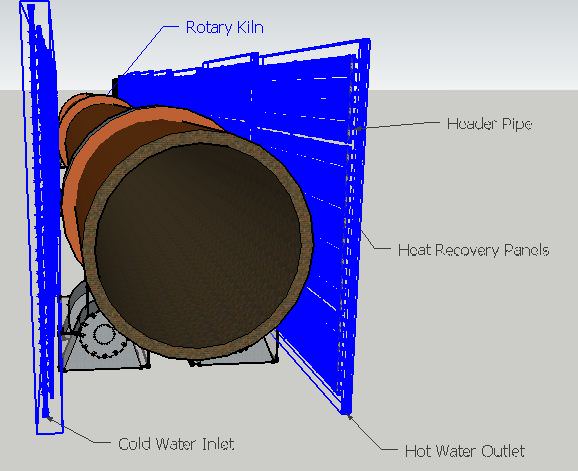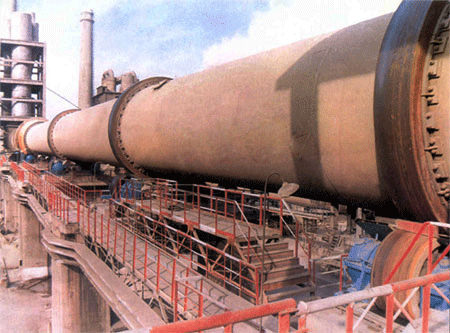 03
Key features
•

Converts waste heat into useful energy.

•

Lowers the specific energy consumed per unit of cement, paper or iron produced.
04
Profitability
•

Captures 2.5-5% of heat lost which reduces overall input costs.
05
Categories of Application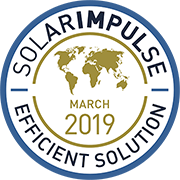 Company Profile

SDG's of Application
Maturity Stage
Medium and large scale commercialization
Small scale commercialization
Initial market commercialization
Prototype testing in the real world
Prototype testing 1:1 in the lab
Looking For
Europe
Bulgaria, Belarus, Czechia, Hungary, Republic of Moldova, Poland, Romania, Russia, Slovakia, Ukraine,
Asia
United Arab Emirates, Afghanistan, Armenia, Azerbaijan, Bangladesh, Bahrain, Brunei Darussalam, Bhutan, China, Cyprus, Georgia, Hong Kong, Indonesia, Israel, India, Iraq, Iran, Jordan, Japan, Cambodia, North Korea, South Korea, Kuwait, Laos, Lebanon, Sri Lanka, Myanmar [Burma], Mongolia, Macao, Maldives, Malaysia, Nepal, Oman, Philippines, Pakistan, State of Palestine, Qatar, Saudi Arabia, Singapore, Syria, Thailand, East Timor, Turkey, Taiwan, Vietnam, Yemen,
The information set out above, is solely for the purposes of information and the Solar Impulse Foundation does not provide any guarantee as to its authenticity, completeness or accuracy. This information does not constitute investment advice or a recommendation to buy into, transact or to enter into any agreement with any of the parties or persons mentioned above. Potential investors or interested parties are solely responsible for their investment or business decisions and for performing any due diligence required by the circumstances.