02
EPS55 brings a fully certified (FOCA, EASA, FAR) Electric Propulsion System (EPS) and battery management system that promotes the optimal use of battery technologies in a safe, clean and cost-effective manner.
EPS55 is designed to maximise and optimise the use of battery technologies for electric powered aeroplanes. EPS55 proprietary systems replace the conventional fuel-powered aircraft engine with a battery-powered system that aims to eliminate carbon emissions while offering a cleaner (zero GHG emissions), quieter (noise levels less than 55dB), and cost-effective alternative to current propulsion systems for small aeroplanes. EPS55 has perfected the management and monitoring of battery systems, controlling the charging and discharging processes to power the engine drivetrain. This is achieved through a double monitoring system (analogue and digital) that monitors over 100 battery nodes individually, with an independent power supply, with minimal exposure to signal interference during operation. EPS55 monitors battery cells independently for overheating, wear and malfunctions, giving immediate warnings once an issue has been identified. All monitoring and display are done using in-house developed and patented software and hardware that minimises the risk of signal interference during operation. EPS55 is firstly intended to power electrical aircraft trainer (or e-trainer), and in a second phase, EPS55 will power incoming electrical vertical take-off and landing (eVTOL).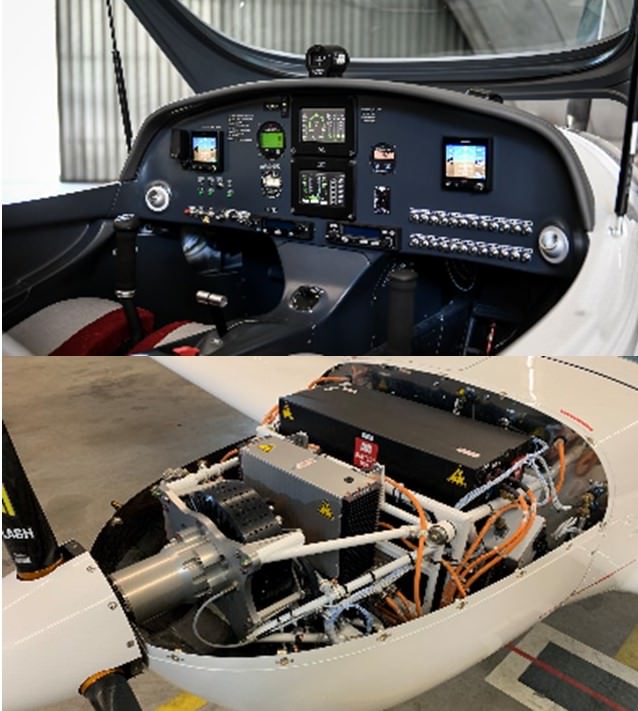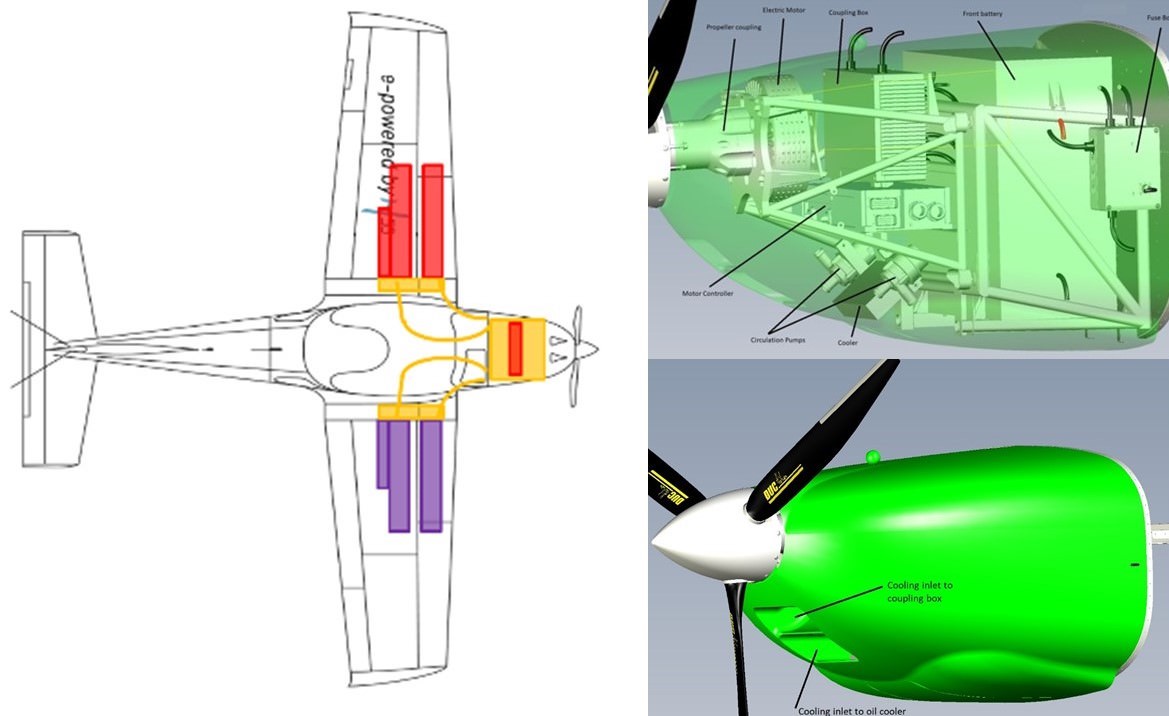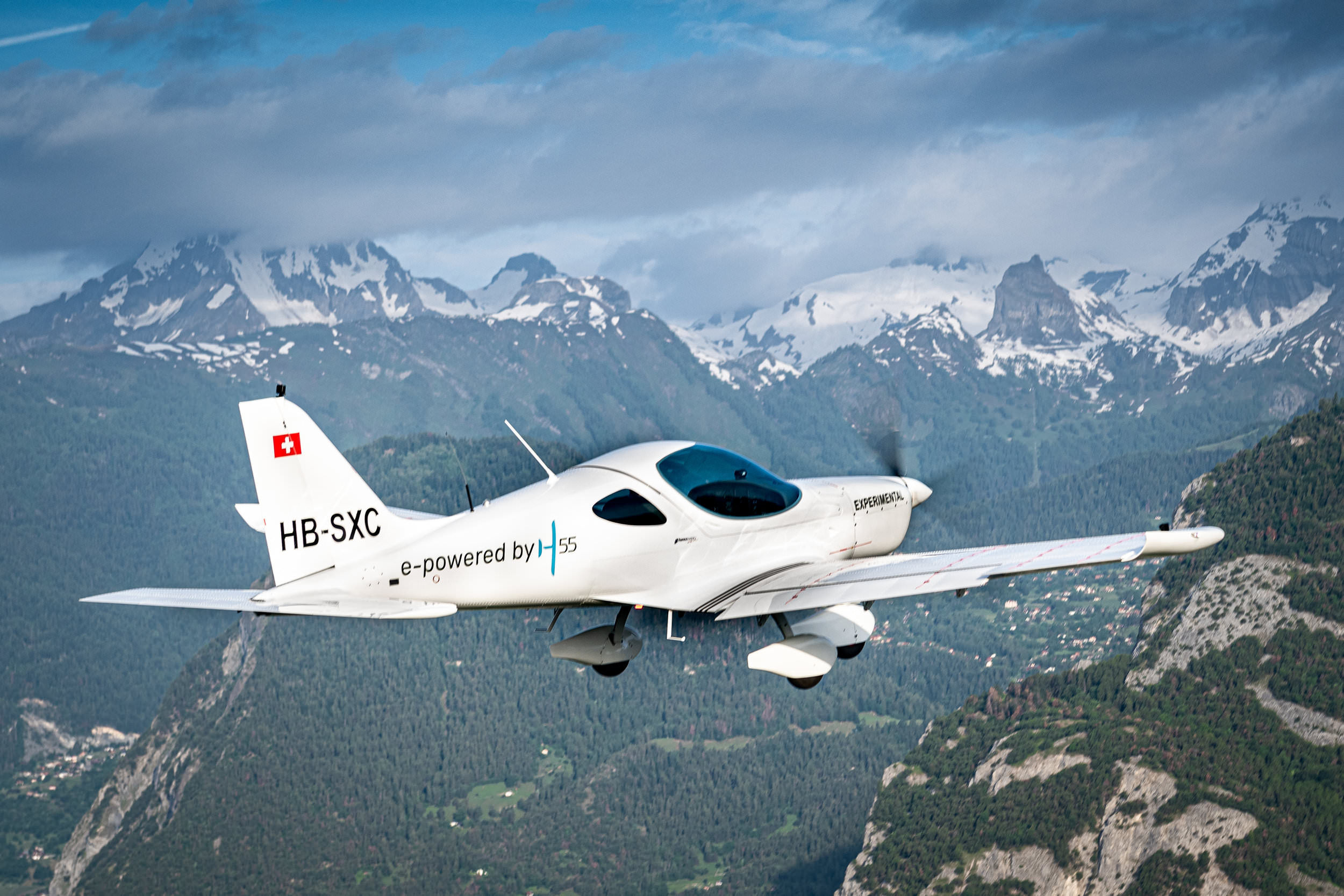 03
Key features
•

Reduction of GHG emissions (250 kg CO2eq per hour flying)

•

Reducing aeroplane noise pollution
04
Profitability
•

Reduction of the operating costs associating with flying, with electrical energy costing €6.34/hr of flight, compared to today's €160-220
05
Categories of Application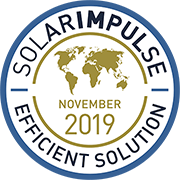 Company Profile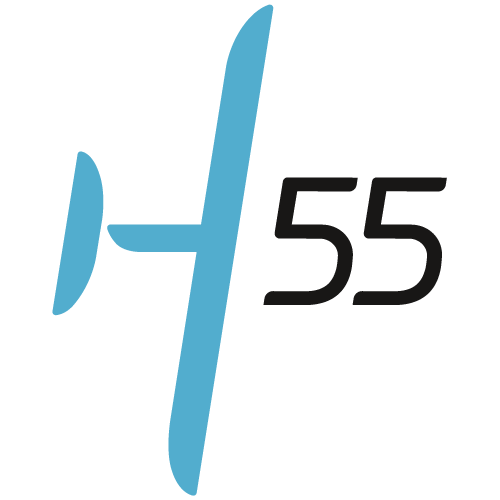 By
H55 AG
Headquarters
1950 Sion, Switzerland
SDG's of Application
Maturity Stage
Medium and large scale commercialization
Small scale commercialization
Initial market commercialization
Prototype testing in the real world
Prototype testing 1:1 in the lab
Europe
Andorra, Albania, Austria, Åland, Bosnia and Herzegovina, Belgium, Bulgaria, Belarus, Switzerland, Czechia, Germany, Denmark, Estonia, Spain, Finland, Faroe Islands, France, United Kingdom, Guernsey, Gibraltar, Greece, Croatia, Hungary, Ireland, Isle of Man, Iceland, Italy, Jersey, Liechtenstein, Lithuania, Luxembourg, Latvia, Monaco, Republic of Moldova, Montenegro, Republic of Macedonia, Malta, Netherlands, Norway, Poland, Portugal, Romania, Serbia, Russia, Sweden, Slovenia, Svalbard and Jan Mayen, Slovakia, San Marino, Ukraine, Vatican City, Kosovo,
Asia
United Arab Emirates, Afghanistan, Armenia, Azerbaijan, Bangladesh, Bahrain, Brunei Darussalam, Bhutan, China, Cyprus, Georgia, Hong Kong, Indonesia, Israel, India, Iraq, Iran, Jordan, Japan, Cambodia, North Korea, South Korea, Kuwait, Laos, Lebanon, Sri Lanka, Myanmar [Burma], Mongolia, Macao, Maldives, Malaysia, Nepal, Oman, Philippines, Pakistan, State of Palestine, Qatar, Saudi Arabia, Singapore, Syria, Thailand, East Timor, Turkey, Taiwan, Vietnam, Yemen,
The information set out above, is solely for the purposes of information and the Solar Impulse Foundation does not provide any guarantee as to its authenticity, completeness or accuracy. This information does not constitute investment advice or a recommendation to buy into, transact or to enter into any agreement with any of the parties or persons mentioned above. Potential investors or interested parties are solely responsible for their investment or business decisions and for performing any due diligence required by the circumstances.