02
EcolAds is a new advertisement solution for retail stores, local shops and independent craftsmen.
It is a service that anonymously link a home postbox to one or several personal e-mail addresses. This is possible by 1) Placing the sticker « NO PAPER ADVERTISEMENT » on the postbox and 2) Register on EcolAds website for free. The sticker features a special QR code which contains a unique randomly generated ID. Flashing the QR code helps the sticker owner to register: when flash with a smartphone or tablet, it simply and automatically opens the link to the website registration page. Once done, it is set ready for use, EcolAds service will help reduce junk ads in mailboxes. All the daily paper ads are replaced by a maximum of one single daily personalized e-mail to advise for the new ads. EcolAds is better for the announcers (improved statistics, cheaper then accessible to local shops, full carbon footprint compensation, new marketing possibilities), and a great choice for inhabitants (choice of ads to receive or not receive, cleaner home postbox, ads to be read on any digital device at home) since people can choose the ads they want to receive.
03
Key features
•

Reduce quantity of CO2 emitted by 86.4%

•

Potential of reducing an amount of 49'696'920 paper ads units every year in Canton of Geneva only
04
Profitability
•

Major customers-announcers can potentially reduce their expenses of advertising by 83.2%
05
Categories of Application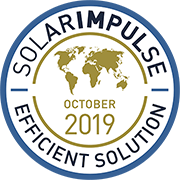 Company Profile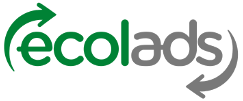 Headquarters
1219 Le Lignon, Suisse
SDG's of Application
Maturity Stage
Medium and large scale commercialization
Small scale commercialization
Initial market commercialization
Prototype testing in the real world
Prototype testing 1:1 in the lab
Looking For
The information set out above, is solely for the purposes of information and the Solar Impulse Foundation does not provide any guarantee as to its authenticity, completeness or accuracy. This information does not constitute investment advice or a recommendation to buy into, transact or to enter into any agreement with any of the parties or persons mentioned above. Potential investors or interested parties are solely responsible for their investment or business decisions and for performing any due diligence required by the circumstances.