02
Breeze Technologies provides hyperlocal air quality and climate data through smart, affordable indoor and outdoor sensors, as well as actionable environmental intelligence for corporates and cities.
Breeze offers a simple and easy-to-use UI. For businesses, it explains the effects of the current air quality situation, predicts possible improvements using different tools and methods and also provides a marketplace with vendors offering air quality improvement solutions. For cities, this solution gives the planning and environmental departments access to holistic and high-resolution live data. It also offers a standardised API and is integrable with standard industry solutions like building management systems and business intelligence software. With its citizen portal, Breeze provides the public with access to the data and creates a platform for open dialogue with the government.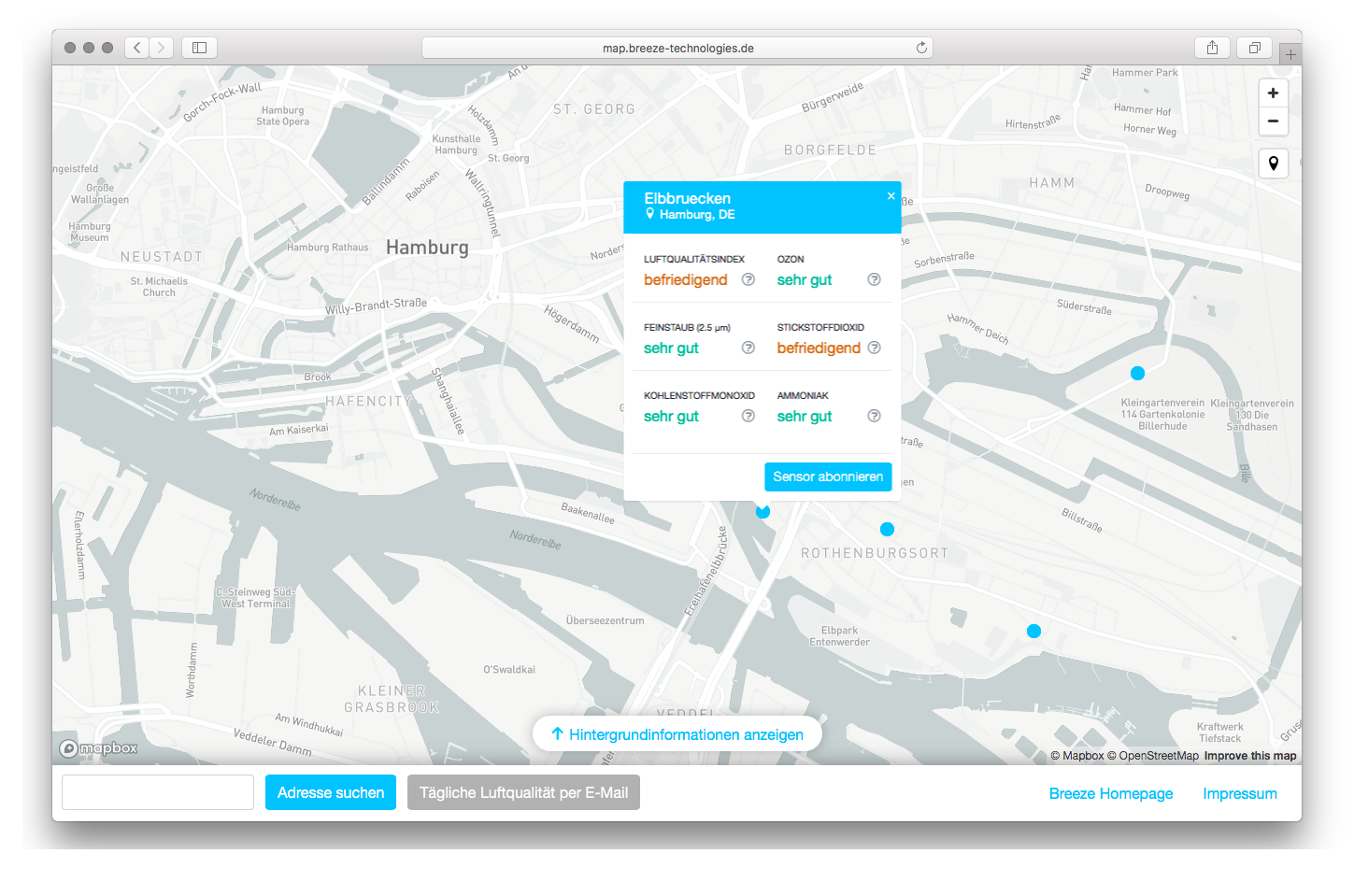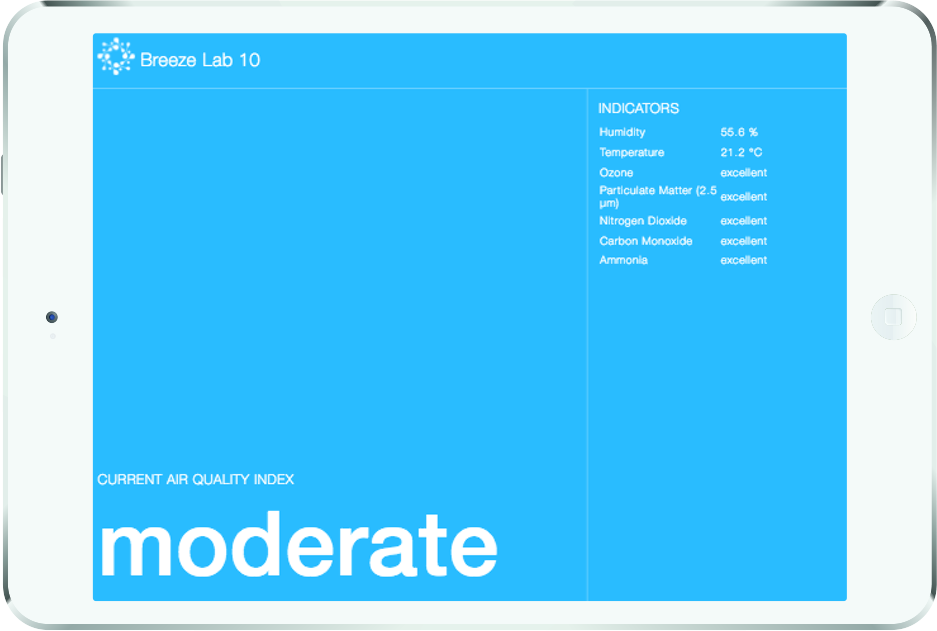 03
Key features
•

Integrated catalogue with over 3.500 possible interventions.

•

High accuracy of measurement.
04
Profitability
•

1 000 times cheaper and 50 000 times smaller than industry standard solutions.
05
Categories of Application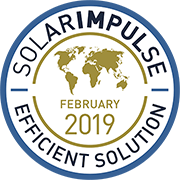 Company Profile

Headquarters
21079 Hamburg, Germany
SDG's of Application
Maturity Stage
Medium and large scale commercialization
Small scale commercialization
Initial market commercialization
Prototype testing in the real world
Prototype testing 1:1 in the lab
Looking For
The information set out above, is solely for the purposes of information and the Solar Impulse Foundation does not provide any guarantee as to its authenticity, completeness or accuracy. This information does not constitute investment advice or a recommendation to buy into, transact or to enter into any agreement with any of the parties or persons mentioned above. Potential investors or interested parties are solely responsible for their investment or business decisions and for performing any due diligence required by the circumstances.