Contact information
About the company
Type
Startup or self-employed
Members type
innovator

Headquarters
1360 Vrhnika, Slovenija
Company size
2
Founders
Robert Slavec and Aljaz Slavec
Founded
2017
SDG's
Documents

myWater hydration station
Website
zerro.xyz
Alliance member
MYWATER
---
myWater refill station provides a sustainable and cheaper alternative to bottled water while on-the-move.
We are on the mission to accelerate the world's transition to sustainable water consumption. myWater refill station is enabling access to top-quality drinking water on-the-move and reducing the need for single-use plastic bottles. Now people can refill the bottle they already have and stay hydrated with a local water source. Efficient, low cost and no energy consumption.
myWater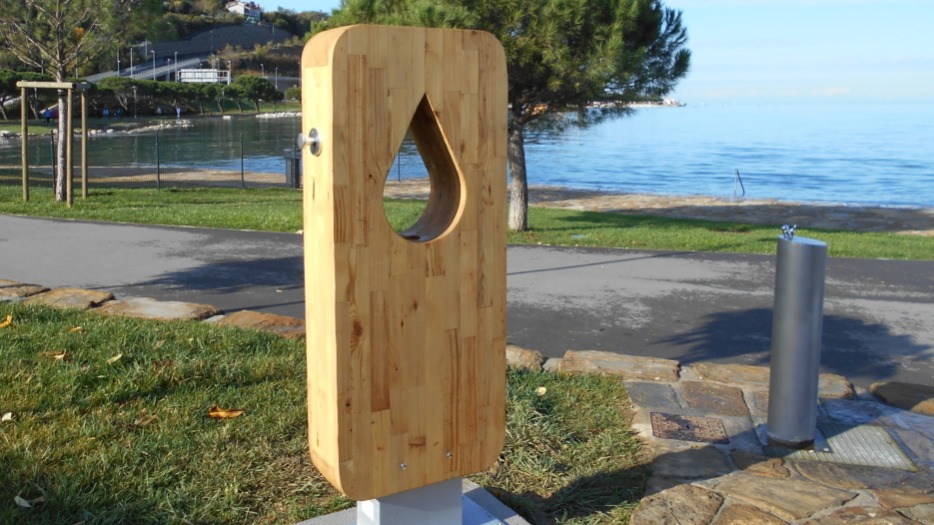 Description
Sustainable hydration with local water while on-the-move
myWater hydration station is reinventing public taps to provides access to drinking water. This solution aims to open a new market (service) for sustainable water consumption, with the ambition to bring high impact, high-quality water, and zero single-use plastic water bottles waste. The system guarantees the water quality by using advanced nanofiltration developed for NASA and used in the ISS (International Space Station). Each unit provides safer, higher quality drinking water, as a refill. It encourages people from re-buying bottled water to refill the water into the bottle they already have. This results in an accumulative effect as more people refill their bottles, more people will adopt the same routine. It also sets a good example for the youth who start adopting the trend as well. In the beginning, it will only be a trend but after some time, it will become the normal thing for everyone to do.
Available in
Slovenia,
Status
Implemented
---