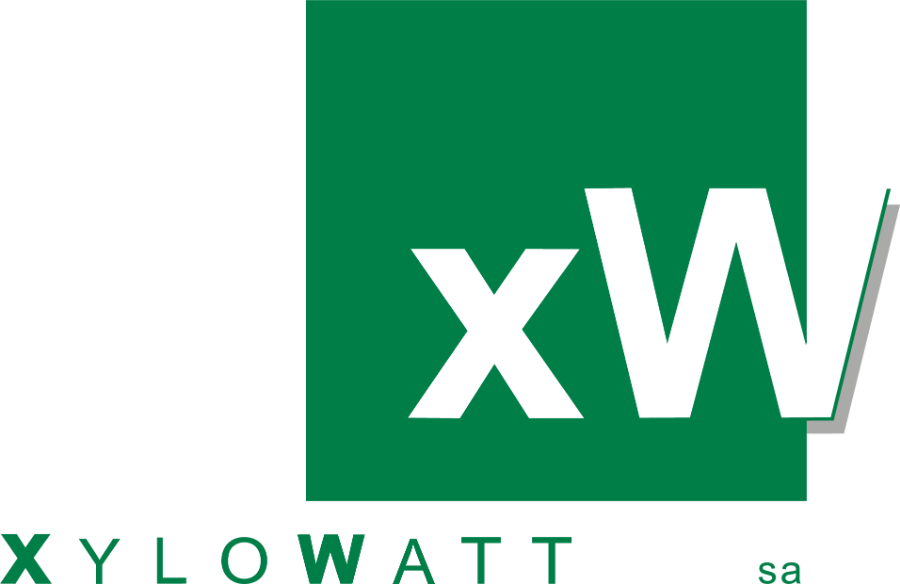 Contact information
About the company
Type
Company
Members type
innovator

Headquarters
1348 Ottignies-Louvain-la-Neuve, Belgium
Company size
25
Founders
UCL spin-off
Founded
2001
SDG's
Affordable and clean energy
Industry, innovation and infrastructure
Responsible consumption and production
Social

Website
xylowatt.com
Alliance member
XYLOWATT
---
Xylowatt is a company that transforms local biomass into renewable energy with the NOTAR® gasification technology.
Since 2001, XYLOWATT designs, delivers and operates Biomass to Energy plants, converting natural and recycled woodchips into valuable and renewable energy. XYLOWATT's NOTAR® gasifier is the sole industrial reactor that produces clean syngas from biomass without any tar residues. Combined with cogeneration engines, our units supply our clients with renewable electricity, heat and cold. NOTAR® power plants are designed following a circular economy model: covering the customer's energy needs by valorising locally available biomass. The production units are developed into a fully integrated ZERO WASTE process: all by-products are valorised onsite to supply additional heat.
The sole industrial gasifier that produces a clean tar free syngas from biomass.
Notar®, the medium scale down-draft gasification technology is the process which produces Tar Free Syngas from biomass.