Contact information
About the company
Type
Company
Members type
innovator

Headquarters
Hong Kong, 香港九龍九龍灣宏照道11號寶隆中心A座7字樓704室
Company size
10
Founders
Marc Chow
Founded
2016
SDG's
Sustainable cities and communities
Documents

Smart IEQ Monitoring System - Indoor environmental management makes easy
Smart DCV - Demand Control Ventilation over CO2, PM2.5 & TVOC
WOOFAA Dog - Detects Outrageous Gases
Website
woofaa.com
Alliance member
WOOFAA Company Limited
---
Renew your breathing - Smart clean-air solutions
For health-conscious people and organizations, WOOFAA provides smart clean-air solutions to your living environment at work and at home, removing odor and allergies.
WOOFAA develops and distributes ambient air quality monitoring and control products. Our solutions embrace applications for household, educational, communal and commercial sectors.
Our team is well-versed in latest air purification, smart building, and Internet-of-Things technologies, giving you an effective and energy efficient solution to any of your odor and air quality problem.
WOOFAA Dog - Portable and Networkable IAQ Data Logger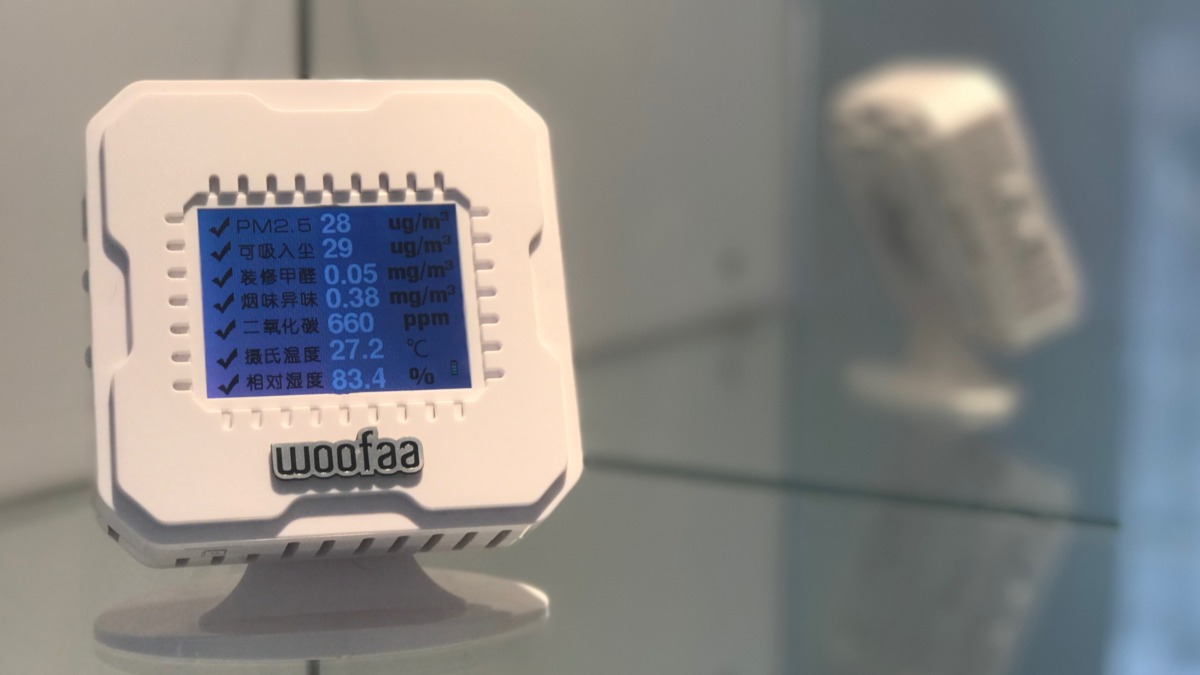 Description
A handheld type indoor air quality monitoring device. It measures and displaces seven IAQ parameters concurrently.
Good for indoor air quality troubleshooting and monitoring, working either as a standalone or networked tool. Fast response monitoring of PM2.5, PM10, Formaldehyde, VOCs, Carbon Dioxide, Air Temperature & Relative Humidity. Built-in particulate counters for sizes: 0.3, 0.5, 1, 2.5, 5, 10 um in pcs per 100ml. Automated data logging in micro-SD card, exportable in CSV file format. Networkable on Zigbee 2.4 GHz wirelessly. USB-rechargeable Li-ion battery built-in. Sensors can be calibrated in compliance to ISO 9001 requisite on maintenance of instruments.
Available in
Worldwide
Categories of application
Sustainable cities and communities
Sector of application
Building and shelters
Status
Implemented
---