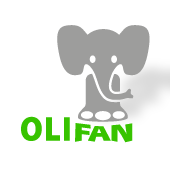 Contact information
About the company
Type
Startup or self-employed
Members type
innovator

Headquarters
1350 Orbe, Switzerland
Company size
1
Founders
Alexandre Traber
Founded
2016
SDG's
Website
was-e.com
Alliance member
Waste Allocation Systems
---
World's most efficient manual trash compactor
Waste Allocation Systems, Olifan. The world's most efficient manual trash compactor. Reduces by over 3.5 the volume of garbage and also reduces PET, Aluminum, Plastics, Metal, Cardboard.
Olifan is a true exercise of balance between all the components it's made of. The 3 years of research and development gave us the knowledge to build an essential, powerful and durable product.
The container is perfectly adapted to the official 17 litre bag.
It is in two parts to facilitate the exit of the bag once compacted (the bag weighs on average 4-5kg).
The current container works just as well for household waste as for plastics, aluminium or cardboard.