Delivering the Impossible
Members are currently creating their profile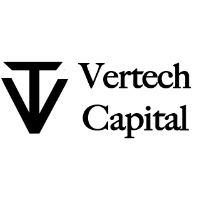 About the company
Type
Startup or self-employed
Members type
innovator

Headquarters
Singapore 573969
Company size

Founders

Founded
2017
SDG's
---
Social

Alliance member
Vertech Capital Pte. Ltd.
Delivering the Impossible
Our vision is to promote sustainable development in emerging markets. With presence in Singapore, Thailand and New Zealand, our core offerings are solar and off-grid renewables, consumer robotics, electric vehicles and blockchain technologies.
Smart Energy Meter
Description
Developing/Incubating a Smart Energy Meter that will analyze energy waves patterns for households
Available in
Thailand, Singapore,
Categories of application
Energy distribution & management, Urban and inter-urban mobility
Sector of application
Smart metering, Control devices, Hybrid electric, Plug-in hybrids, All electric, Vehicle to grid charging infrastructure, Fast charging
Status
R&D
---
Smart EV Charging
Description
Developing/Incubating a new PV-EV-Blockchain solution.
Available in
United States, Singapore,
Categories of application
Energy distribution & management, Urban and inter-urban mobility
Sector of application
Smart metering, Control devices, Hybrid electric, Plug-in hybrids, All electric, Vehicle to grid charging infrastructure, Fast charging
Status
Concept
---