Alliance member
TERRAO (STARKLAB SAS)
Designer and marketer of systems for the thermal energy recycling
Thermal energy is abundantly present on earth because it represents the final form of all our terrestrial activities. With our innovation, capturing and reusing thermal energy becomes possible: this energy replaces large quantities of fuel to power industrial processes or to heat and cool rooms. Our company, STARKLAB, designed and developed the TERRAO heat exchanger, a system that achieves near perfect heat transfer between air and water. These performances make the recycling of thermal energy profitable today! TERRAO is used in two purposes, as a new technology for economical and sustainable air treatment (TERRAOTHERM) and for industrial flue cleaning and energy recovery (TERRAOSAVE). STARKLAB has been awarded several times for its innovation (BPI France, EDF Pulse, MMA Foundation ...). The company has been developing since 2012 via industrial partnerships in France and in Europe (DALKIA Groupe EDF, Poujoulat ...) Member of the French ICDD organization, recognized innovation as "citizen, at the service of sustainable development".
TERRAOTHERM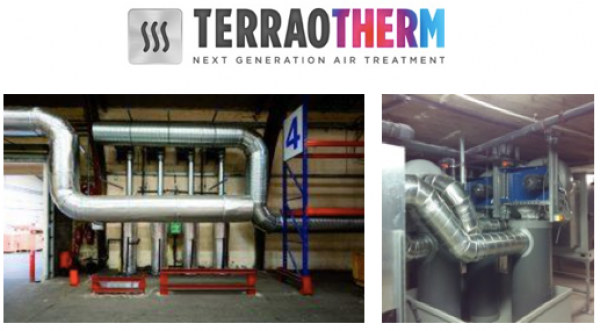 Description
Sustainable air treatment
To heat, cool and control the humidity of industrial, tertiary and agricultural premises, with recycled thermal energy. The exchanger captures the stale air resulting from human or animal activities: this air contains a large amount of thermal energy present both under heat and latent forms. This energy is extracted and used to bring fresh air at good temperature. Air treatment bills are reduced by 30% to 80%.
Categories of application
Energy from waste, Industrial processes, Building and shelters
Sector of application
Other emerging technologies, Heat pumps and exchangers, Toxin and waste minimization, HVAC
Status
Implemented
---
TERRAOSAVE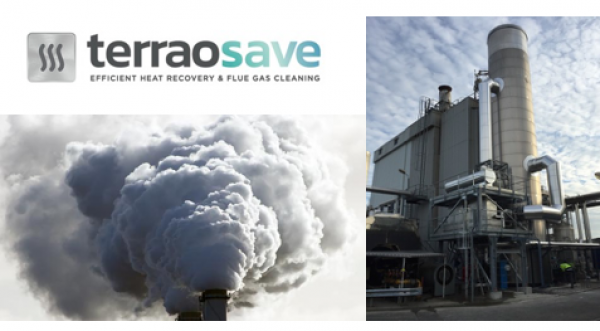 Description
Efficient heat recovery and flue gas cleaning
To capture and process the thermal energy and the gaseous pollution of industrial fumes. The exchanger captures the combustion fumes of boiler rooms, factories, incinerators ... to extract their thermal energy. The heat is then used to reduce fuel consumptions (gas, biomass, ...) . TERRAOSAVE retains up to 80% of thermal energy releases and catches NOX and fine particles very efficiently.
Categories of application
Energy from waste, Industrial processes, Building and shelters
Sector of application
Other emerging technologies, Heat pumps and exchangers, Toxin and waste minimization, HVAC
Status
Implemented
---