Sustainable solar supply solutions for thermal and electric applications
Members are currently creating their profile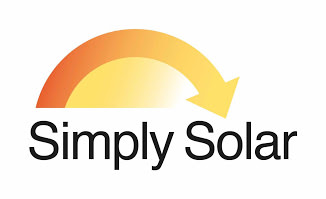 About the company
Type
Company
Members type
innovator

Headquarters
89344 Aislingen, Germany
Company size
1
Founders
Heike Hoedt, Adrian Konrad, Christoph Mueller, Wolfgang Scheffler
Founded
2010
SDG's
---
Social

Website
simply-solar.de
Alliance member
Simply Solar
Sustainable solar supply solutions for thermal and electric applications
Our aim at Simply Solar is to provide high quality consulting, training and R&D services in the field of appropriate solar technologies. One of our specialities is local manufacturing - anywhere in the world - because we believe in sharing knowledge and creating local jobs. As a team we have been working together loosely for many years, sharing the experiences each one of us made in his/her own work. Projects worldwide have benefited from this cooperation. Based on ongoing R&D one of our special strength lies in Scheffler Reflectors and their applications. All four directors of Simply Solar have many years of experience in this technology. Apart from Scheffler Reflectors we share expertise ranging from solar space heating systems, solar hot water systems, small and large solar dryers, parabolic solar cookers, heliostats, photovoltaics in combination with Lithium batteries to solar tracking solutions. In 2010 we decided to join hands more firmly and Simply Solar was created.
Solar space heating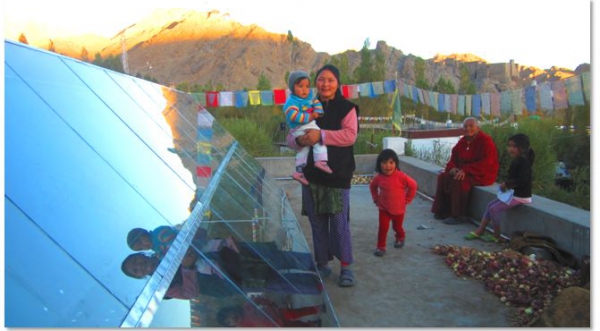 Description
This locally produced concept is based on solar air heaters and rock bed storage and has proven effectivness worldwide.
This concept has been developed and proven under the extreme climate in high mountain areas like the Argentinean Altiplano, Bolivia and the Himalaya in Ladakh in the framework of research projects and technical cooperation during the last 20 years. It is about an active heating system with a modular, low cost solar air heater usually placed on the roof and a stone bed storage below the room floor, which can keep heat for several days without sun. All materials used are available locally permitting to realize effective systems at lowest cost, creating local labour. It is a very reliable system as it uses air as heat transfer medium - it never freezes or overheats and leaks have no great impact. The oldest facility has been in operation on the Altiplano in an altitude of 3800m since 1997. The simplest and most economical concept is to heat air and push it directly into the room with help of a PV powered fan. The disadvantage is, that the room is not heated at night. But this concept has been implemented with great success in schools, kindergartens and offices, which are used during daytime. The more advanced system with storage circulates the warm air from the solar air heater through the rock bed below the floor in a closed loop. The floor acts as under floor heating, delivering a perfect temperature distribution in the room. Due to the big thermal capacity of the storage, the rooms are heated 24h per day, even during 1-2 days without sun. Optionally the system can be combined with hot water preparation. For this purpose a heat exchanger is placed inside the chimney, which transfers heat to the water. The water then circulates by natural convection to an insulated water tank inside the house. Over 27 school rooms are equipped with the heating system on the Argentinean Altiplano, avoiding monthly fire wood transports from the low land. More than 12 private houses in Ladakh have proven the concept in the Himalaya region. All owners have removed the traditional Bukhari oven, as the solar heating keeps the room warm over 24 h. No more need to search for fire wood or buy gas, no more smoke in the rooms which causes respiratory diseases, no more carbon monoxide accidents. During the 6-7 month heating season 2,5 tons of CO2 are avoided per household.
Available in
Argentina, Bolivia, India, Germany,
Categories of application
Clean energy production, Energy storage, Building and shelters
Sector of application
Solar thermal, Thermal, Water heating, Heating
Status
Implemented
---
X-Sol 100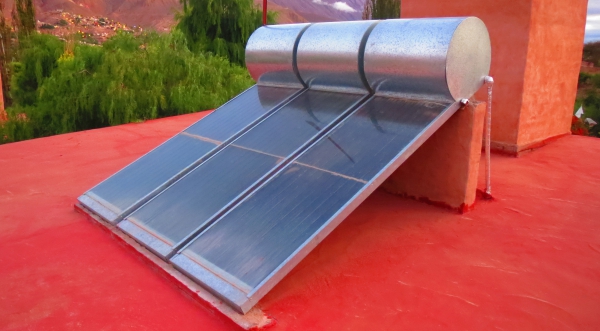 Description
Innovative, modular, corrosion free, freezing tolerant, low cost solar water heater based on special plastic materials
Currently the innovative X-Sol 100 is produced in Argentina and India. Sales numbers reached 3000 units /year. It is the only locally produced hot water system in Argentina, which can still compete with imported low cost chinese evacuated tube sytems and creates local employment. The main benefits are: +++ Modular: easily adaptable to increased hot water needs or financial posibilities. 100-200-300 or 400 Liters +++ No corrosion- long lifetime: due to the use of high quality plastics, the possibility of corrosion doesn't exist anymore, even when using salty or brackish water! +++ No damage due to freezing: the system tolerates freezing temperatures without using anti freezing agent, which was shown during the past 10 years on the argentinean Altiplano at temperatures below -20°C. +++ Highly compact: the whole system comes in one casing. Easy to transport, easy to install even without the help of a plumber. Only requires connection of cold water and hot water tubes. +++ Low stagnation temperature (94°C): even in long term absence the system will not reach boiling point and so is avoiding material stress, evaporation of drinking water and reduces scaling. The absorber food grade rubber material withstands 120°, the tank 100-110°C. +++ Low risk of scaling: big heat transfer area keeps temperature rise in risers low reducing risk of scaling. Scaling is also prevented by the use of plastic material. +++ Good efficiency: in the temperature range of up to 50°C the sytem can compete with standard chinese evacuated tube systems
Available in
Argentina, India,
Categories of application
Clean energy production, Energy storage, Building and shelters
Sector of application
Solar thermal, Thermal, Water heating, Heating
Status
Implemented
---