Alliance member
Jatropower AG
A leading developer of seeds for non-food, carbon neutral biofuel
Jatropha curcas is an oil seed plant allowing production of sustainable, carbon neutral fuel from degraded soils in an economically viable way.
First ever commercial F1 hybrid jatropha seeds and elite cultivars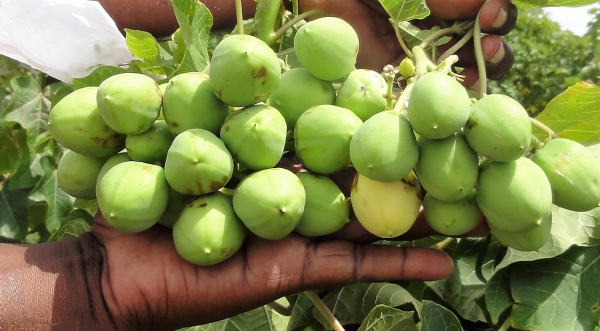 Description
These elite seeds of adaptable jatropha plants from JATROPOWER can contribute to an important increase of environmentally friendly, renewable fuel, such as renewable diesel and bio aviation spirit, in local and international markets. Parallelly they can also contribute towards mitigation of the urgent problems of land degradation and desertification.
JATROPOWER has thus far succeeded in substantially raising the yield of jatropha cultivars by 3-6 times compared to the average of naturally occurring plants. This will further increase its competitiveness in relation to other renewable fuel feedstock in countries with low labour costs. Furthermore the use of food-crop based oils such as soy oil, rapseed oil and palm oil, which are today's largest renewable fuel feedstocks, are facing restrictions in the EU due to non-fulfilment of the greenhouse gas emission targets, with a complete ban foreseen for palm oil as fuel starting from 2021.
Categories of application
Renewable fuels
Sector of application
Biomass-based diesel
Status
Tested implementation
---
Game changing non-toxic jatropha seeds and new cropping methods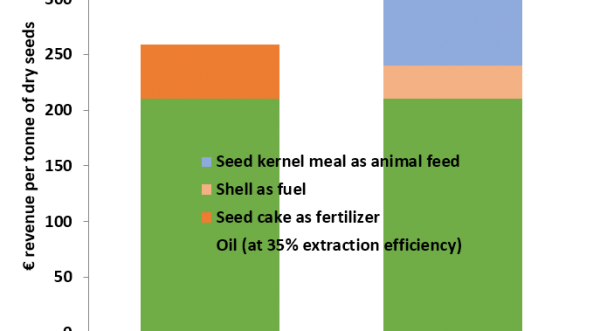 Description
JATROPOWER has pioneered the development of seeds for non-toxic, edible varieties of jatropha, which could be a potential game changer for the sector. Multiple products possible: fuel oil, kernel meal as animal feed ingredient and shell as solid fuel
Our scalable and low-cost processing system for non-toxic jatropha seeds that would result in oil, kernel meal and shell is nearing operational status. We are presently researching novel cultivation systems for jatropha, such as short duration cultivation systems that would open vast new markets.
Categories of application
Renewable fuels
Sector of application
Biomass-based diesel
Status
R&D
---