Alliance member
Genodics SAS
Stimulating metabolisms of plants, animals and humans, and their natural resistances to pathogens, with sound waves
The "genodic process" characterizes sequences of waves naturally associated with the translation of genes into proteins. By using series of harmonized sounds, directly tuned to amino-acids, the sequences of which compose proteins, it is possible to stimulate or inhibit, upon the agreement of the subject concerned, the synthesis of any type of protein, at cellular level and in a specific way. These biology specific sequences of natural sound waves named "proteodies" (protein melodies) thus make it possible to control, where necessary, the biological processes in which proteins are involved. Genodics is an R&D company developing applications of this process as efficient solutions to stimulate metabolisms of plants, animals and humans, and their natural resistances to pathogens such as viruses, bacteria and fungus, or to drought, heat or cold, with specific sound waves, thus reducing chemical use and pollution, while improving product quality and sustainability. This new and non-invasive approach of the living is already used in agriculture (viticulture, gardening and breeding). Other applications are under development for fish and shell farming, animal health, to improve fermentation processes in the agro-alimentary sector or in waste treatment, or to produce biofuels. Tests are under preparation for human health.
Genodics for Plants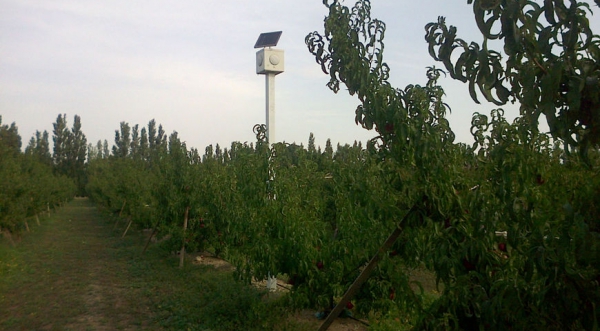 Description
Stimulating plant resistance to viral, bacterial or cryptogenic diseases, drought, cold and parasites, with sound waves
The harmful effects of chemical molecules, too abundantly employed to treat harvests, become an increasing concern. In many cases, this innovation makes it possible to replace the use of these molecules by a physical action on the synthesis of key proteins at cellular level. In the agriculture sector, 120 producers already use this process in France, to improve their crops and produce better fruits and vegetables with fewer chemicals, thus reducing negative impacts on the environment (soils and water) and consumers. Potential uses are as many as existing plants, metabolisms and diseases.
Categories of application
Agriculture and farming for food production
Sector of application
Crop faming innovation
Status
Implemented
---