Working to learn, learning to work
Members are currently creating their profile

About the company
Type
Company
Members type
innovator

Headquarters
28036 Madrid, Spain
Company size
150
Founders
Javier Rui-Wamba
Founded
1970
SDG's
---
Website
http://www.esteyco.com/en
Alliance member
ESTEYCO S.A.P.
Working to learn, learning to work
Pioneers in precast concrete towers, with 12 years experience at wind turbine sector. ESTEYCO has worked in the development of offshore technology for the last 7 years, consecutively linking several R&D projects and technology demonstrators, both nationally and internationally.
low-cost SUBSTRUCTURE TECHNOLOGY FOR OFFSHORE WIND TURBINES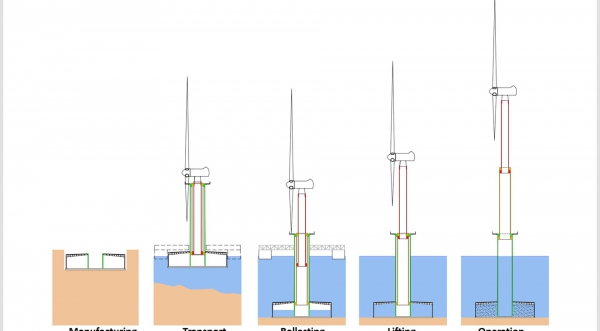 Description
The Elisa Technology provides a lowcost substructure system for deep offshore wind energy.
The technology is exceptionally fitted to meet the technical and logistical challenges of the sector as it moves into deeper locations with larger turbines, while allowing for drastic cost reduction. The two main distinctive features of the system are: A self-erecting telescopic tower and a foundation base which, thanks to lowering of the centre of gravity enabled by the telescopic tower, can temporarily act as a self-stable floating barge. A major part of the substructure shall use precast concrete, allowing for high production rates, as well as high industrialization and quality levels through prefabrication. The Technology configuration, conceived and patented by Esteyco, allows the solution to be transported in a single operation and to self-lift, therefore only using conventional means, and to be de-installed and re-installed for major corrective actions.
Categories of application
Clean energy production
Sector of application
Wind power
Status
Tested implementation
---
telwind, a concrete buoyant solution to offshore windpower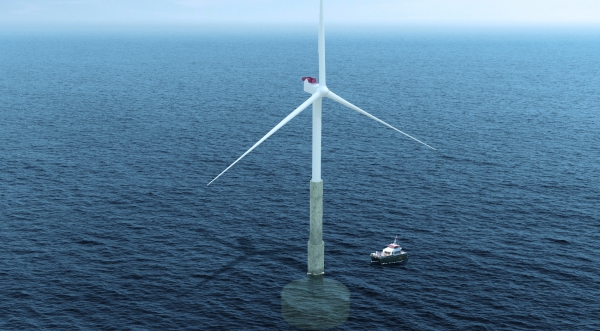 Description
A revolutionary floating substructure concept which shall enable a step forward for cost-effective deep offshore wind
The TELWIND floating concept is an innovative wind-specific evolution of the Spar Type floating structure. These are well established, inherently stable, systems, based on keeping the centre of gravity of the system below its centre of buoyancy. Cost reduction will be achieved by using concrete as main material and a simple and reliable manufacturing and installation processes. Two main novel and ground-breaking systems unite in the TELWIND floating substructure to generate a low-cost integrated system and its simple, fast and economical self-installing process: the evolved spar configuration with suspended ballast tank and a self-erecting telescopic tower
Categories of application
Clean energy production
Sector of application
Wind power
Status
R&D
---