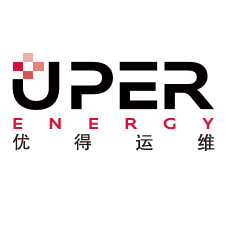 Contact information
About the company
Type
Company
Members type
innovator

Headquarters
中国上海市长宁区 邮政编码: 200336
Company size
300
Founders
Yisha He
Founded
2016
SDG's
Website
uper-energy.com
Alliance member
Uper Energy
---
Uper Energy is a global power asset management leader providing operations and maintenance support for power plants.
Founded in 2016 in Shanghai, Uper Energy is a global power asset management leader providing secure, reliable and efficient operations and maintenance (O&M) support for solar power plants, wind farms and energy storage equipment.
Operating in more than 100 cities across a number of countries, UPER manages power plants with 2 GW of installed capacity.
UPER has been working to preserve and increase our customers' power plant revenues by improving power plant efficiency and reducing the costs. For instance, UPER has helped our customers achieve an average of 5% to 6% year-over-year growth in revenue.
UPER has invested heavily in technology to offer cost-effective services. For instance, UPER has developed UniCare, China's first data-sharing O&M platform for power plants, featuring a mix of big data analytics tools and Internet technologies. UniCare provides 24-hour remote monitoring and expert help and support, which enables our customers to improve the efficiency of their power plants and lower the costs, thus generating higher revenues.
UPER is now working to expand its footprint in Australia, India, Japan, Netherlands, the Philippines, Singapore, Thailand, Vietnam and other Southeast Asian countries.