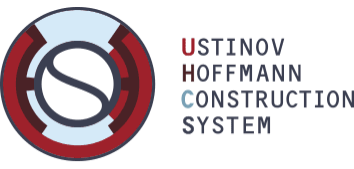 Contact information
About the company
Type
Startup or self-employed
Members type
innovator
investor

Headquarters
1110 Morges, Switzerland
Company size
4
Founders
Igor Ustinov
Founded
2019
SDG's
Industry, innovation and infrastructure
Sustainable cities and communities
Responsible consumption and production
Social

Alliance member
UHCS Ustinov Hoffman Construction System
---
UHCS is a patented modular construction system developed in Switzerland made only of recycled PET. By recycling the available non-biodegradable PET to face the international housing necessity, UHCS also lessens the impact of human needs on nature, by providing this economical and technical solution. UHCS is designed to be easily industrially produced in large scale by extrusion, profiles assemble as in a Lego game to form walls floors selling's organized under a cubic structural standard which is suitable for an infinite architectural composition also adaptable to local cultural traditions.
INNOVATIVE A modular construction system which resembles a building block game. A set of beams and walls made of recycled PET filled with a foam of the same material.
SUSTAINABLE
The use of plastic waste gives this material a second life. Its recycling holds out the promise of a healthier world, saves the oceans and enables buildings that are themselves recyclable to be put up.

ECONOMIC
The calculation is very simple. Taking the average price per tonne of recycled PET, the cost of extruding the raw material, the architect's fees and the cost of building the house itself, a module of 11.6 square metres costs around CHF 270.–/m2 in Switzerland. Generally self-sufficient in energy thanks to the use of solar panels, each house can sell on its surplus electricity production.
ECOLOGICAL
The evident valorisation of PET and other plastic materials makes the system inherently ecological. We do not throw away or destroy: we transform. What is more, after around 80 years, each dwelling that has come to the end of its useful life can be recycled again or destroyed with a minimum impact on nature.
Type of investor
Incubator / Accelerator, Family office,
Assets under management (in euro)
0
Investment in maturity type
B - Prototype testing in the real world

Type of Funding rounds
Other,
Sector(s) we usually invest
Urban infrastructure innovation, Public space management, Building, House, Shelter, Design, Smart-building, Smart waste collection and sorting, Waste management, Waste valorization,
Geographic investment
Worldwide
European House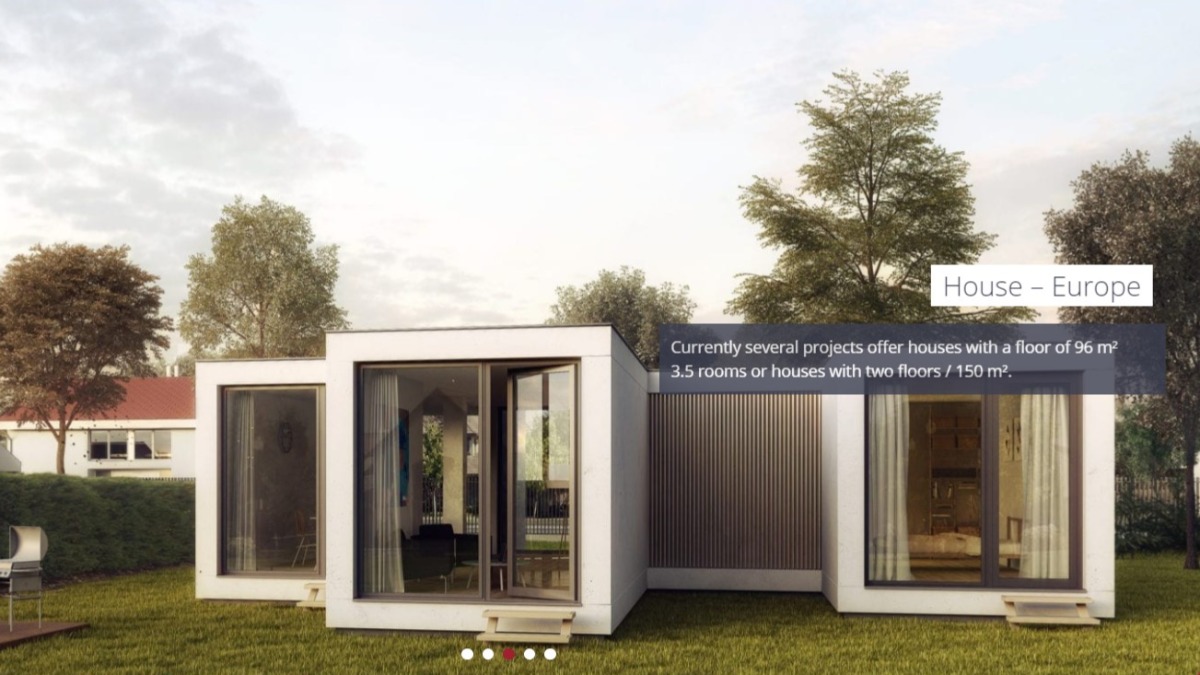 Description
European Housing concept between 60-100m2
Based on our modular system, with our base of 11m2 assembled to each others, we can form any kind of structure like this one to create our dream house !
Available in
Eastern Europe, Northern Europe, Southern Europe, Western Europe,
Categories of application
Industry, innovation and infrastructure, Sustainable cities and communities
Sector of application
Materials and chemistry, Communities infrastructures, Building and shelters
Status
Concept
---