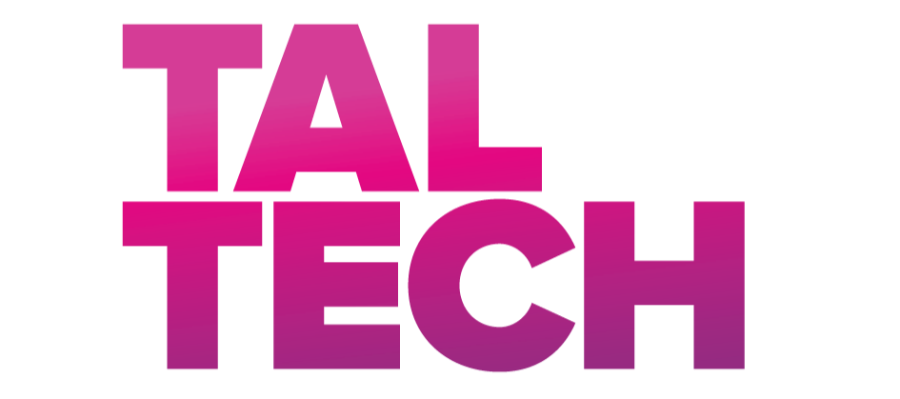 Contact information
About the company
Type
Academic entity
Members type
innovator

Headquarters
10111 Tallinn, Estonia
Company size
1837
Founders
Estonia
Founded
1918
SDG's
Clean water and sanitation
Sustainable cities and communities
Website
taltech.ee
Alliance member
Tallinn University of Technology
---
Tallinn University of Technology (TalTech), the only technological university in Estonia
Internationally successful university Tallinn University of Technology (TalTech), the only technological university in Estonia, is the flagship of Estonian engineering and technology education.
Here the synergy between different fields (technological, natural, exact, economic and health sciences) is created and new ideas are born.
TalTech is to become one of the leading technological universities in the Baltic Sea region. High-quality programs and successful alumni Study and teaching is based on internationally recognized research and the graduates are highly rated on the labour market.
The University's approximately 70,000 alumni have shaped the economic landscape of present-day Estonia. Excellence in research and innovation TalTech is a university, which by relying on academic competencies and professional management, responds actively to the needs of the rapidly developing society and is involved in tackling the challenges of the digital era. Inspiring environment TalTech offers its students exciting student and cultural life and the best accommodation and sporting opportunities in the Baltic Sea region.
The TalTech campus is also a home to more than 200 high-tech companies (e.g. Skype). Creating the future TalTech is in charge of nurturing the next generation of engineers and advancing engineering culture in Estonia, contributing to the sustainable development of the society and increased national prosperity with its innovative services.
Our vision is innovative Estonia in a sustainable world.
SUSS: Smart Drainage Solution
Description
SUSS provides a proactive real time control of urban drainage systems.
Worldwide many regions suffer from more frequent and intense rainfalls. Existing urban drainage systems cannot cope with sudden and large amounts of water, leading to flash flooding. This can have severe consequences: injuries and deaths, damages to roads and buildings, pollution. Expanding existing urban drainage systems or building new ones is too expensive; existing smart urban drainage systems with real-time control suffer from high cost, inflexibility for big data driven control, and are not secure enough. Our solution helps solving this problem. The key idea is to use the existing developed land for accumulating and regulating the excessive flow as effectively as possible by means of cutting-edge technologies: large distributed network of wireless sensors transmitting water information to a control center; sophisticated data analytics, use of weather forecast models, and realtime control strategies decide where and when to open/close the valves and accumulate water on the surface. Network security mechanisms reduce the risk of malicious behavior and decrease fault identification times. A key advantage is that there is no need to rebuild the existing pipelines nor to install cables for a massive sensor system. The installation cost of a permanent urban drainage monitoring station can be reduced by at least 10 times; that of a temporary networked monitoring station can be reduced by 3-5 times; the battery service interval can be extended by at least 20 times. Due to sensor fusion, data driven hydraulic system modeling and control, our solution can reduce the risks associated to flash flooding (up to 50 % less combined sewer overflows activations and up to 50% less peak flows) without major investments. Early warning can be sent to citizens, which improves crisis management and reduces losses. The risk of sewage overflow pollution is reduced by up to 50 % without additional investment into pipeline rehabilitation.
Available in
Worldwide
Categories of application
Clean water and sanitation, Sustainable cities and communities
Sector of application
Water treatment, Water distribution and use, Communities infrastructures
Status
R&D
---