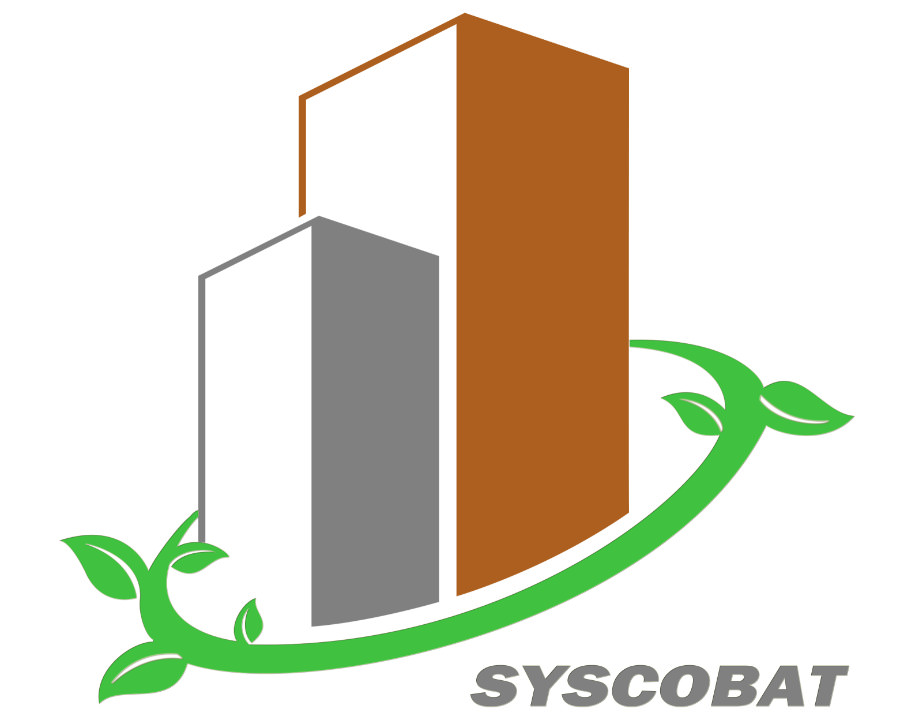 Contact information
About the company
Type
Startup or self-employed
Members type
innovator

Headquarters
31520 Ramonville-Saint-Agne, France
Company size
13
Founders
Jean-Charles Guillemot - Yves Martorana - Flavien Brail
Founded
2016
SDG's
Clean water and sanitation
Industry, innovation and infrastructure
Sustainable cities and communities
Responsible consumption and production
Documents

Website
syscobat.com
Alliance member
SYSCOBAT
---
Syscobat is a French startup company specializing in B2R+ (b2rplus) hybrid wood / concrete construction system.
Manufacturer of the constructive system wood|concrete|digital B2R+. System which can reduces by 80% the quantity of CO2 from building and recover up to 85% of biobased materials. We launched a Digital solution to increase quality in construction, is name is FlashBim. It's help the worker to access the right datas and plans on the building site and can do an easy reporting each day. This digital solution reduce the problems and CO2 made by errors and mistakes on building sites.
B2R+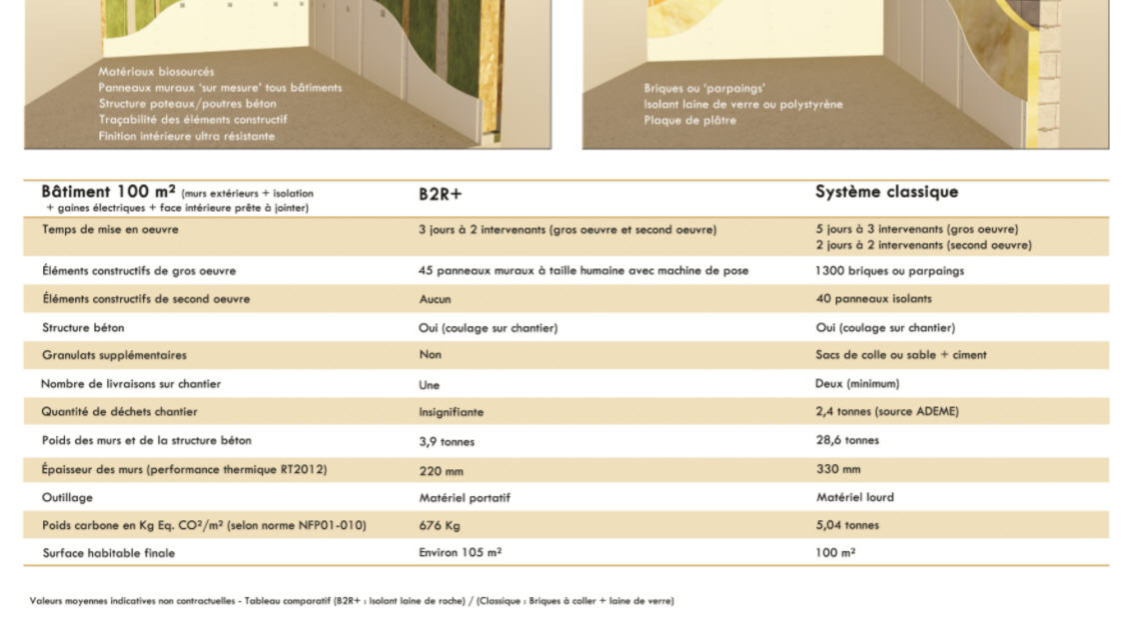 Description
B2R+ is a new hybrid building solution which use Wood Concrete and Digital technologies.
B2R+ is an industrial composit smart wall, B2R+ walls are custom made for each project, they are human scaled, wooden made, full of insulation and electric boxes, ducts are integrated, the wall is ready to paint inside and outside ready to receive the exterior finish. This wall is specially made to cast a concrete post and beam structure (only 15% of concrete in a wall volume), B2R+ allows the BIM (Building Information Modelling) to go on the building site and connect the building with our passive Qr Code technology BWY (BimWithYou), that can with only a smartphone for the companion on the building site to change the BIM model (on .IFC files) and update it instantly. With B2R+ you can build from house elevation to 17 storey building and using less ressources, making less wastes (80% less), reduce CO2 production by 80% and more. Permit to gain at least 5% of living space for same insulation as classical bricks systems.
Available in
Belgium, Switzerland, France, Luxembourg, Monaco,
Categories of application
Clean water and sanitation, Industry, innovation and infrastructure, Sustainable cities and communities, Responsible consumption and production
Sector of application
Water distribution and use, Industrial processes, Materials and chemistry, Communities infrastructures, Building and shelters, Circular economy of solid wastes, Primary resources management
Status
Implemented
---