Contact information
About the company
Type
Company
Members type
innovator

Headquarters
Abu dhabi - Abu Dhabi - United Arab Emirates
Company size
16
Founders
Assaad Maalouf
Founded
2016
SDG's
Affordable and clean energy
Responsible consumption and production
Website
setechme.com
Alliance member
Sustainable Environmental Technologies
---
Sustainable Environmental Technologies is a waste management company focused on organic waste reduction at source.
SET mainly focuses at organic waste reduction at source, with a technology that ranges in size from 2kg capacity going all the way up to a whooping 15,000kg capacity per day! These Reddonatura composting machines reduce organic waste by up to 97% leaving behind only 3% of nutritious organic fertilizer/compost. Hence, the solution is catered to the whole community, whether households, hospitals, restaurants, hotels and municipalities.
SmartCara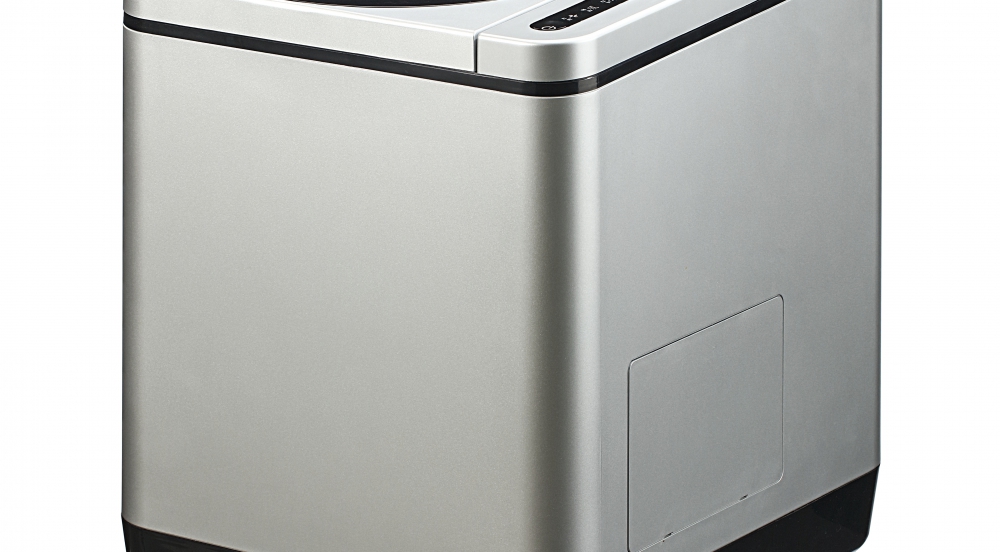 Description
SmartCara is a state-of-the-art indoor food composter. In as little as 3 - 4 hours, food waste can be reduced by 90%
SmartCara is a state-of-the-art indoor food composter. In as little as 3 - 4 hours, food waste can be reduced by 90% into a highly matured, nutrient-rich soil amendment ideal for gardening applications. SmartCara is compact in it's design and is entirely odorless - guaranteed! There are no enzymes, pellets or additives required. Simply load the food scraps and go! The removable, dishwasher-safe basket allows SmartCara to operate anywhere, saving valuable counter space. 3 step process makes composting food waste easy! Reduces kitchen waste up to 90% of it's original volume Composts to a viable soil amendment in less than 3 - 4 hours Noiseless, Odorless and Environmentally conscious No venting, draining or additives required Electricity consumption @ 0.5 KWh per cycle! SMART Voice An artificial intelligence feature that has been installed for individuals of special assistance. SMART CARA does not need any installation, simple plug in and fill up mechanism. How it Works: 1. Food Waste Is Crushed And Dried Using High-Heat Cross Sectional Multi- Rolling System In Conjunction With Air-Circulation - The efficiency is maximized through heating methods - The internal impellers circulate, condensation will be generated due to moisture - Outside air is brought in to increase drying 2. Strong Crushing Power With Minimum Noise - The grinding blades are sharp, eliminating a large amount of noise - The blunt force of the 3-piece impeller is strong enough to crush chicken bones - Operating at 6-8 rpm, it generates almost no noise 3. Auto Shutdown Once Drying Is Confirmed Through an Intelligent Energy Saving System - Drying time is automatically adjusted to the amount of waste inserted - Saving energy by reducing unnecessary drying time - Biomass (residue) can be used as a high nutrient 'Organic Fertilizer' 4. Self-Cleaning Technique – Once The Operating Cycle Is Complete, Refill The Bucket With Water And Press The Self-Cleaning Button - Cleaning time is automatically adjusted according to the amount of waste within the bucket - Reject water is then thrown out and the bucket is completely clean! - Self-cleaning mechanism also cleans the inner filter *Power Saving Features: One Cycle operation electricity consumption: 1kWh. Average monthly electricity: 5 AED *based on UAE national average 10 fils per kWh
Available in
United Arab Emirates,
Categories of application
Affordable and clean energy, Responsible consumption and production
Sector of application
Energy from waste, Clean energy production, Agriculture and farming for food production, Circular economy of solid wastes
Status
Implemented
---
Reddonatura Fully Automatic Composting Machine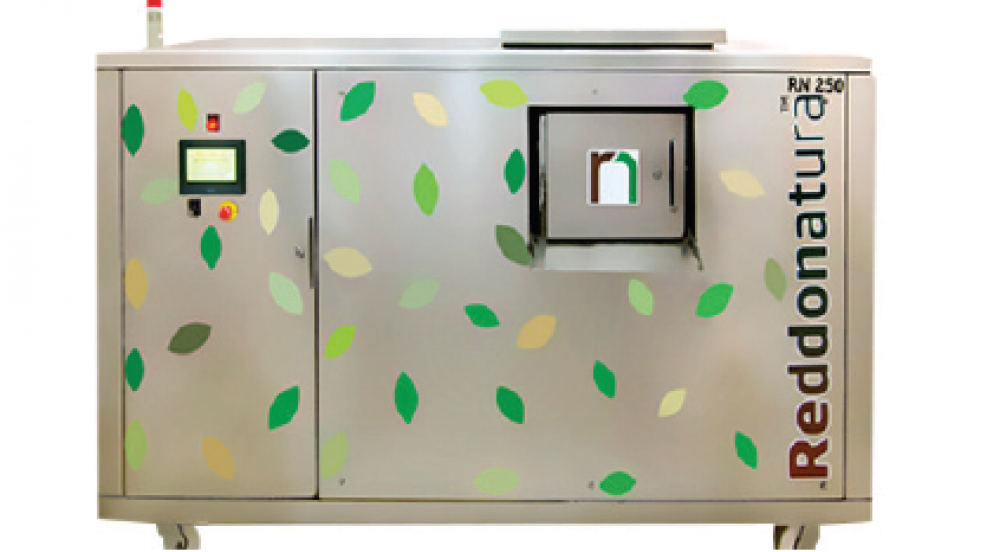 Description
Reddonatura is a fully automatic composting machine with size range from 25kg – 15,000kg.
Reddonatura is a fully automatic composting machine with size range from 25kg – 15,000kg. The special features about these machines, is that it acts as a replacement to throwing your waste into large skips – in commercial entities eg. Hotels/Labour Camps/Restaurants/Municipality. Commercial entities would find financial and environmental benefits from these machines, simply because Reddonatura reduces volume by up to 97% leaving behind a highly nutritious organic fertilizer/compost. Being fully automatic, the machine does NOT require to be stopped at any time – simply load your waste continuously into the machine throughout the day. The machine would be running for 24 hours non-stop. Electricity consumption is relatively low seeing as its an Industrial machine with high capabilities. No extra labour/manpower required to supervise the machine. Mechanical Components: Bosch/Siemens Electrical Components: ABB/Schneider Hence, the service life of these machines are between 15 – 20 years. Minimal maintenance required – with the first year being FOC and then you may choose to be on an Annual Maintenance Contract.
Available in
United Arab Emirates,
Categories of application
Responsible consumption and production
Sector of application
Agriculture and farming for food production, Circular economy of solid wastes
Status
Implemented
---