Contact information
About the company
Type
Company
Members type
innovator
seeker
investor

Headquarters
67100 Strasbourg, France
Company size
8000
Founders
Charles Geisen
Founded
1908
Website
soprema.com
Alliance member
Soprema
---
A market leading provider of waterproofing, roofing and insulation systems with a committed focus on sustainable develop
Since 20 years, SOPREMA GROUP initiated an approach to evaluate and minimize the impact of their products and activity on the environment and human beings during the lifespan of a building (from manufacturing to construction, operation and demolition). SOPREMA's R&D policy is strongly oriented towards sustainable development. Therefore, materials are reused and renewed to avoid the use of new resources in the manufacturing process.
This membrane mitigates heat urban island effect and reduces summer discomfort thanks to advanced surface radiative properties.
SopraStar is a covering for flat roofs that limits the absorption of solar energy and which reduces both urban heat islands and summer discomfort in buildings . The surfaces of the building's envelope (roofs and facades) can contribute to urban cooling.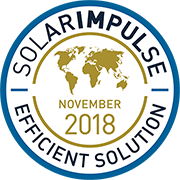 Energy efficient building airtightness system
Steel frame low-energy buildings constructive system, where the achieved airtightness quality level is at least equivalent of a concrete building.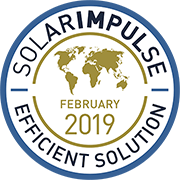 100 % biobased insulation material
Targeting European single or multiple-storey residential, Pavaroof, Univercell, Pavaflex Confort, Pavawall and Isolair are five solutions based on the Pavatex bio-material to insulate buildings.