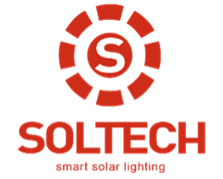 Contact information
About the company
Type
Startup or self-employed
Members type
innovator

Headquarters
Oakland, CA 94608, USA
Company size
6
Founders
Leo Liao
Founded
2018
SDG's
Website
soltechlighting.com
Alliance member
SOLTECH LLC.
---
Design and manufacture of a wide range of elite-quality, highly-efficient, excellent-value solar lights.
Our OUTBEAM green-friendly products have revolutionized the industry by offering the latest technology with unrivalled quality.
We're one of a few companies worldwide that fully develops and manufactures the complete solar powered system, ensuring total control over product development, quality, and testing. Our unique all-in-one technology is patented worldwide.
SOLTECH has representation in all states and consists of a proactive management structure coupled with a skilled team of technical professionals who have vast experience in both solar power energy and LED illumination systems.
SOLTECH LLC
Description

We have spent over 20 years refining our illumination expertise, which has culminated in our smart-strip-LED technology, innovative light lens magnification, and bespoke light distribution calibration. With highly competitive mono-crystalline solar panel technology, our light company has gone solar. We make energy bills history.

SOLTECH LLC is at the forefront of proliferating tomorrow's green illumination. By design, our lights are off-grid. We offer a drop-in, long-term, smart replacement to antiquated illumination. As such, our lights substantially reduce installation costs, maintenance needs, and construction permits. Our lineup consists of three main solar street lights, Sunlike-for roads, Cegonia-for lots, and Satelis-for highways. Key advantages include:
1. The highest brightness efficiency (200 LM/W) in the off-grid industry.
2. Big energy storage (Li-FePO4 Battery) offering 7 full nights of light from one day of sun can be easily swapped for 10 years off-grid.
3. Tailored expansive beam distribution (Type II/III) for footpaths, parking lots, or highways.
4. Guaranteed warranty for three years minimum, at times up to a decade.
Sunlike Solar Light Unique Offerings:
• Integrated, all-in-one design with the fixture on one side and the panel on the other ¨
• Industry-leading Philips 5050 LEDs shine off-grid at 200 Lm/W efficiency for up to 7 full nights
• Pivoting lamp in 3,000-5,700 Kelvins. Offered in 1,600-6,000 Lumens-industry leading value
• Automatic illumination in darkness. Versatile mounts with R/c motion-sense, timer, & output adjustment
• Professional-grade solar panels with 20%+ transfer rate optimize charging speed
• Grade A LifePO4 Battery Pack for 2000+ cycles. Optional self-heating battery
• Streamline integrated panel fully charges light in under 8 hours while looking stealthy
• Up to 52 Wp of solar panel for charge up to 384Wh of battery for optimal performance

---