Contact information
About the company
Type
Startup or self-employed
Members type
innovator

Headquarters
London EC1V, UK
Company size
2
Founders
Fabio Dalmonte - Mauro Nardocci
Founded
2018
SDG's
Responsible consumption and production
Social

Documents

Pitch Deck
Website
seadefencesolutions.com
Alliance member
seadefencesolutions.com
---
Our vision is to bring value to society by protecting the world's Oceans and their incredible wildlife, collecting plastic waste BEFORE it gets to the Oceans and transforming it in an important resource. Our patented technology's benefits include 100% collection effectiveness, permanent solution able to resist flooding, no impact on river life and navigability, limited investment and maintenance.
We offer a complete consulting service to design, produce and install river barriers able to collect up to 100% of macro-plastic waste and re-direct it towards recycling. Given the scientific evidence that 80% of plastic waste reaching the Oceans pass through rivers, we can collect an estimated 200.000 tons of plastic (estimated to quadruple over the next 30 years) worth from 4 to 40 Million dollars if adequately separated and sold for recycling, protecting in the meantime important industries like Tourism, Fishing and preventing this plastic to enter our Food Chain with invaluable advantages for Human Health. As 90% of this plastic reaches the Oceans via 10 big rivers (Indus, Niles, Yellow river, Mekong etc.), we are only 10 rivers away from this dream to come true.
SEADS - BLUE BARRIERS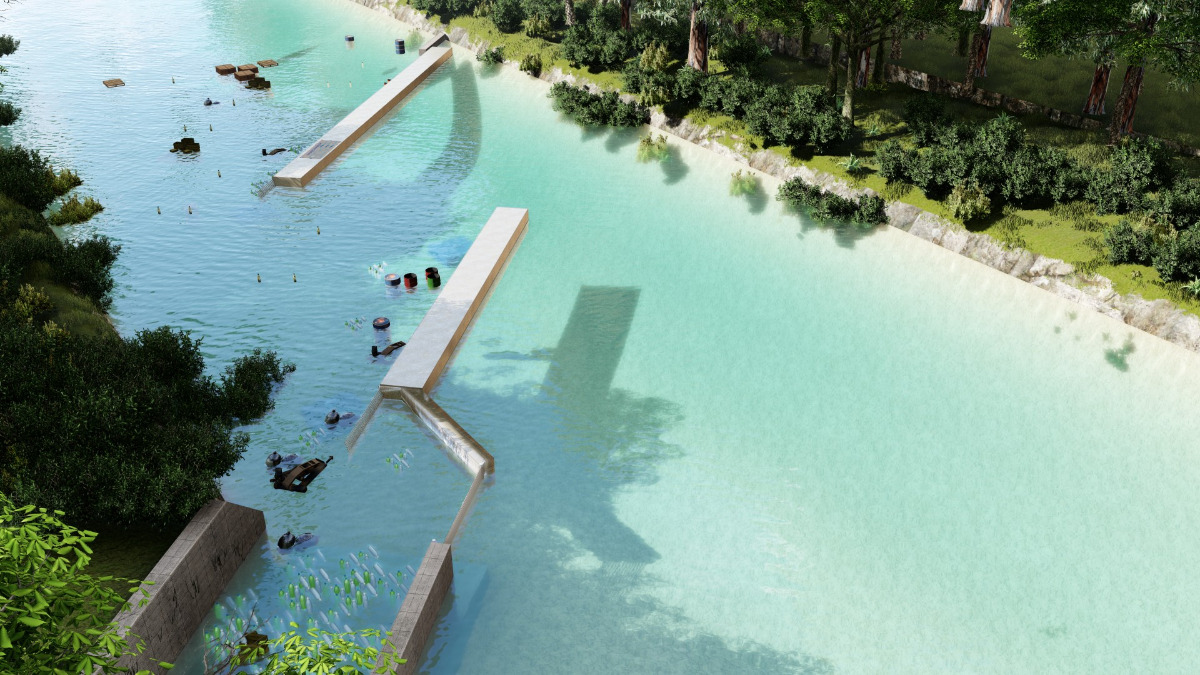 Description
BLUE BARRIERS are a patented technology designed to optimally and permanently address river plastic pollution.
BLUE BARRIERS by SEADS: our patented barriers are designed to optimally address river plastic pollution: they collect around 100% of plastic in std conditions, represent a permanent solution as they are designed to resist to flooding, have no impact on river life, allow navigability, sink approximately 1m under the water level to stop not just the floating objects but also the waste under the surface, are affordable and require minimum maintenance. They also represent a perfect example of circular economy where the local communities benefit from the recycling of the collected plastic waste.
Available in
Worldwide
Categories of application
Responsible consumption and production
Sector of application
Circular economy of solid wastes, Primary resources management
Status
Tested implementation
---