Contact information
About the company
Type
Startup or self-employed
Members type
innovator

Headquarters
1020 Renens, Switzerland
Company size
2
Founders
Grégoire Vorpe & Nicolas Huguenin
Founded
2018
SDG's
Responsible consumption and production
Website
https://www.replastic.ch
Alliance member
RePlastic
---
Give a second chance to plastic products that we use for a few minutes while they have a lifespan of hundreds of years.
Rather than turning plastic into heat and energy we value it as new objects.
There are many types of plastics, the best known being PET (our bottles) and PVC (our plumbing pipes). RePlastic works to develop less famous and less reused plastics, such as polypropylene (PP: Tupperware®, furniture, crates), polystyrene (PS: yoghurt pots, crockery and disposable cutlery) and polyethylene (PE: gel shower, cleaning products,
cans, toys).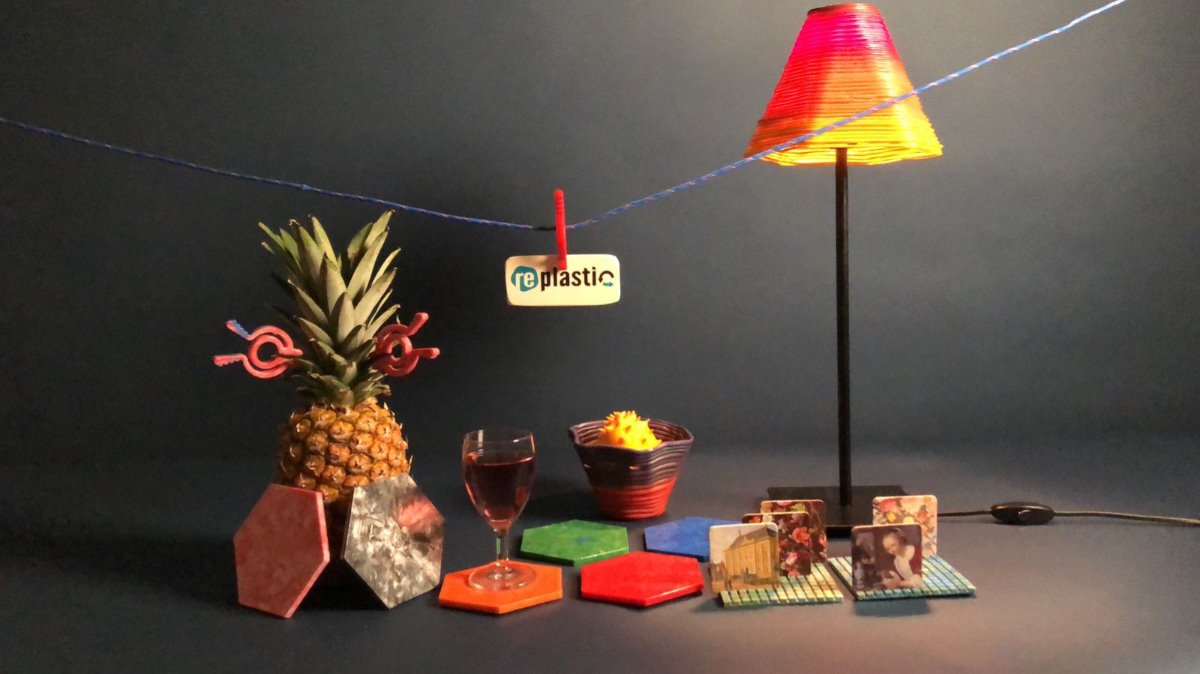 Description
Imagine what you can (re)do with plastic bottle caps...
RePlastic collects and transforms plastic wastes into new objects, such as clamps, coasters, smartphone covers, tables, clocks, and many more to come
Available in
Switzerland,
Categories of application
Responsible consumption and production
Sector of application
Circular economy of solid wastes
Status
R&D
---