Contact information
About the company
Type
Startup or self-employed
Members type
innovator

Headquarters
40000 Mont-de-Marsan, France
Company size
5
Founders
Bastien Quinnez ; Maxime Baptistan ; Dr Christiane Azagoh
Founded
2016
SDG's
Industry, innovation and infrastructure
Responsible consumption and production
Social

Website
protifly.com
Alliance member
Protifly
---
Protifly recycles organic byproducts with insect larvae that are used in aquaculture and green chemistry.
According to the 2016 UN report, we will be 9.7Bn people by 2050. Poultry and fish demand is expected to double, driven by emerging countries and the benefits given by aquaculture and poultry farming : short production cycles, accepted by all religions, very great source of all the necessary nutrients. However, we no longer have enough ressources to feed these animals in a sustainable way. Indeed, historical ressources - mainly soya and wild caught fishes - are overused : fish stocks are depleted, and lands are over cropped. It begets an ecological and economical issue. On the other hand, the food chain produces a huge amount of organic waste (40% of food production is lost according to the UN).
Protifly uses the larvae of the Black Soldier Fly (Hermetia Illucens) to recycle organic waste into high quality molecules, mainly protein and oil for animal feed manufacturers. The residue of the rearing is also a good organic fertilizer : it comes full circles. With a first industrial unit in France and a modular technology, Protifly aims to deploy its recycling solution worldwide to produce local protein for a more natural and sustainable food chain.
Uses the Black Soldier Fly to turn agroindustrial byproducts into high quality ingredients for animal feed manufacturers.
Protifly uses an insect (Hermetia illucens) to valorize the organic agroindustrial byproducts.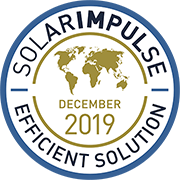 Chitin/Chitosan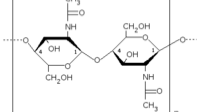 Description
Chitin is a long-chain polymer derivative of glucose. It is a high value molecule located in the skin of our larvae.
We currently work on implementing at industrial scale a process to extract and purify chitin. It will be put on the market in 2022.
Available in
France,
Status
R&D
---