Contact information
About the company
Type
Startup or self-employed
Members type
innovator

Headquarters
Crown Cl, Newquay TR7 2TR, UK
Company size
6
Founders
Dan Grech
Founded
2017
SDG's
Affordable and clean energy
Website
otecresorts.com
Alliance member
OTECresorts
---
Developing Clean Energy Systems For Off-Grid Communities
Global OTEC Resources is transforming how off-grid resorts and communities are powered around the world.
Global OTEC Resources are the UK leaders in the development of Ocean Thermal Energy Conversion (OTEC) technology. They have developed the world's first commercial system that has the opportunity to displace thousands of conventional diesel fuel systems across the tropics - preventing millions of tonnes of CO2 from being released.
Each system is designed bespoke for every resort. Our engineers produced detailed floating designs for proven OTEC systems. We're able to plan in great detail the materials needed for a small-scale operation and reach a viable cost model.
1MW Floating OTEC Unit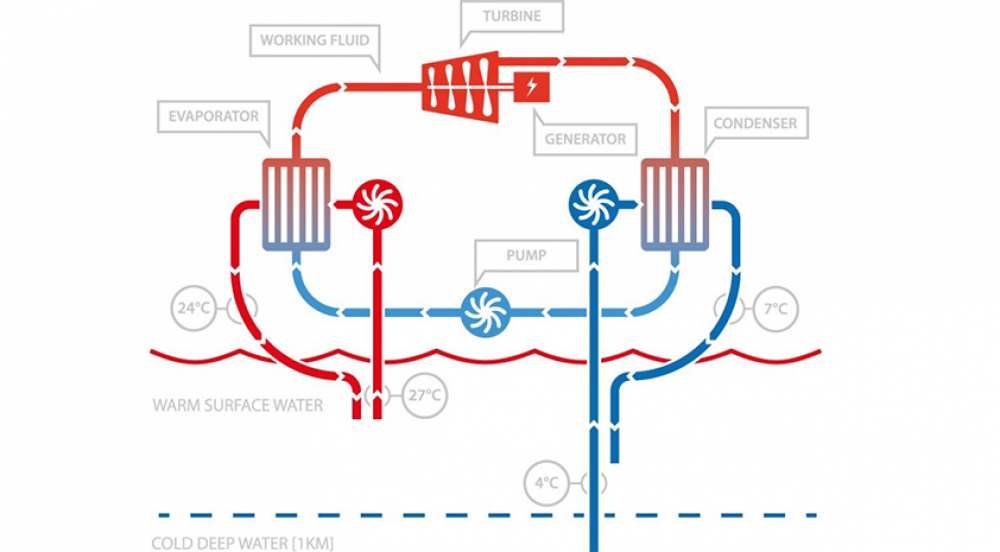 Description
A 1MW OTEC system provides baseload, clean energy twenty-four hours a day.
Available in
Caribbean, Melanesia, Micronesia, Polynesia, Kenya, Madagascar, Mauritius, R̩union, Seychelles, Tanzania, Belize, Costa Rica, Mexico, Bermuda, China, Macao, India, Sri Lanka, Maldives, Indonesia, Philippines, Oman,
Categories of application
Affordable and clean energy
Sector of application
Clean energy production
Status
R&D
---