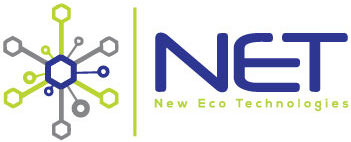 Contact information
About the company
Type
Startup or self-employed
Members type
innovator

Headquarters
75013 Paris, France
Company size
5
Founders
Igor Turevsky
Founded
2014
SDG's
Sustainable cities and communities
Website
newecotechno.com
Alliance member
Net SAS
---
Reliably measure and reduce vehicle exhaust emissions.
The vehicle exhaust emissions are first measured to create a baseline profile. Then, a hydrogen fuel enhancement kit is installed by an authorised mechanic. Finally, the vehicle emissions are measured again to document the drop in harmful substances. Our typical reported figures are 95% reduction in particulate matter (PM) and 55% reduction in nitrogen oxides (NOx). The technology works with diesel, petrol and LPG engines.
Reliably measure and reduce air pollution from vehicles through hydrogen technology
Hydrogen is added to the air-fuel mix which allows for a more complete combustion of the fuel, thus reducing the number of unburned gases and particles.