About the company
Type
Startup or self-employed
Members type
innovator

Headquarters
34070 Montpellier, France
Company size
4
Founders
Vincent Dufour
Founded
3
SDG's
Website
neocean.com
Alliance member
neocean
---
A new type of boat, electric with hydrofoil and completely automatized. This system strongly reduces the energy needed.
L'Overboat, offre à tous le plaisir de voler au-dessus de l'eau, sans aucun apprentissage et en toute sécurité. Ce bateau à la fois propre et silencieux, procure des sensations de glisse incomparables. Équipé des dernières technologies de foils automatisés et d'une propulsion électrique innovante, il est aussi smart que zen. Avec son faible encombrement, ses foils rétractables et son poids relativement léger, il s'adapte à de nombreux usages, tout en respectant l'environnement marin.
OVERBOAT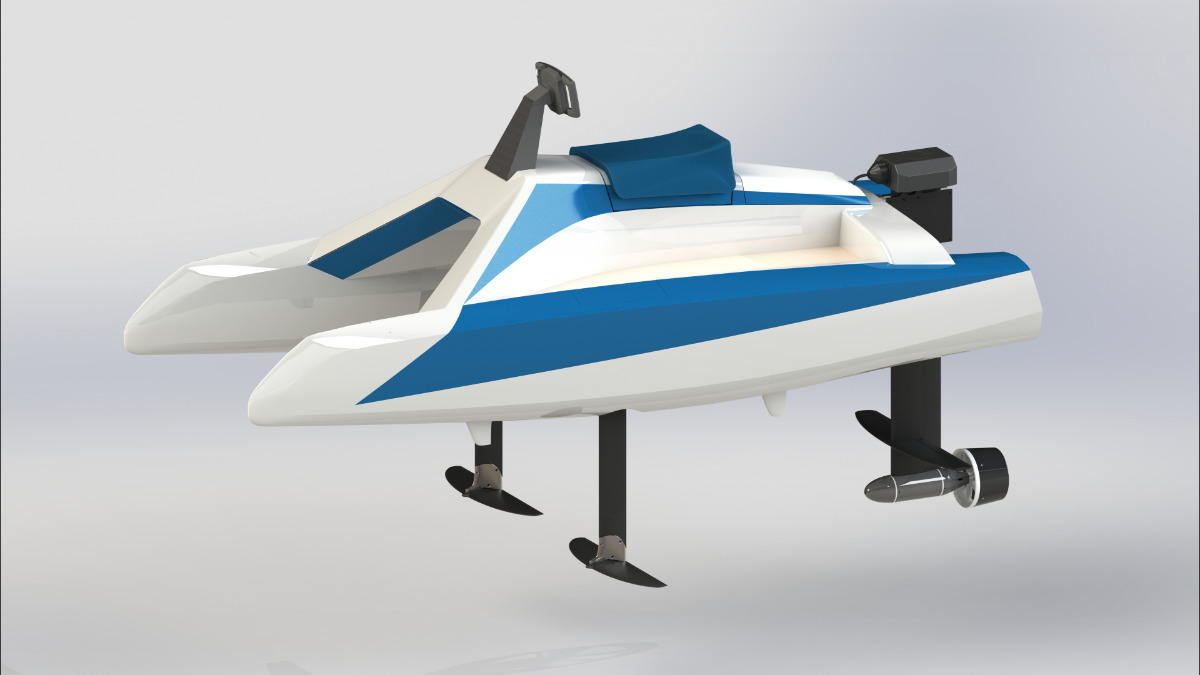 Description
The Overboat is the most environmentally friendly boat on the market : silent, non polluting and with automatic foils.
The Overboat is the first electric boat that can go as fast as boats with outboard engines. thanks to its four automatically adjustables hydrofoils to stabilise the boat during navitation. This is made by an algorithm that controle the position of the foils to stabilize the boat, like a drone. The electric motor is unique for its efficiency and has a direct shaft. For handeling the foils are retractable and the boat is light (less than 100kg)
Available in
France,
Status
Tested implementation
---