Contact information
About the company
Type
Startup or self-employed
Members type
innovator

Headquarters
52428 Jülich, Germany
Company size
20
Founders
Markus Werner, Dr. Stefan Hardt
Founded
2001
SDG's
Affordable and clean energy
Sustainable cities and communities
Website
meteoviva.com
Alliance member
MeteoViva GmbH
---
MeteoViva Climate delivers a healthy indoor climate while reducing energy consumption.
It does not simply react to variations in the indoor temperature, it anticipates the impact of the weather as well as that of the building use, to control the system, proactively and automatically, 24 hours a day, 7 days a week.

MeteoViva has created the next generation of advanced building technology where a continuous optimization proactively optimizes the energy consumption of Heating, Ventilation and Air Conditioning (HVAC) equipment in commercial buildings.The team consists of 24 highly skilled employees and is headquartered in Juelich, Germany.
MeteoViva GmbH is headquartered in Jülich (DE) with offices in Basel (CH), Washington DC and NYC (US).

MeteoViva Climate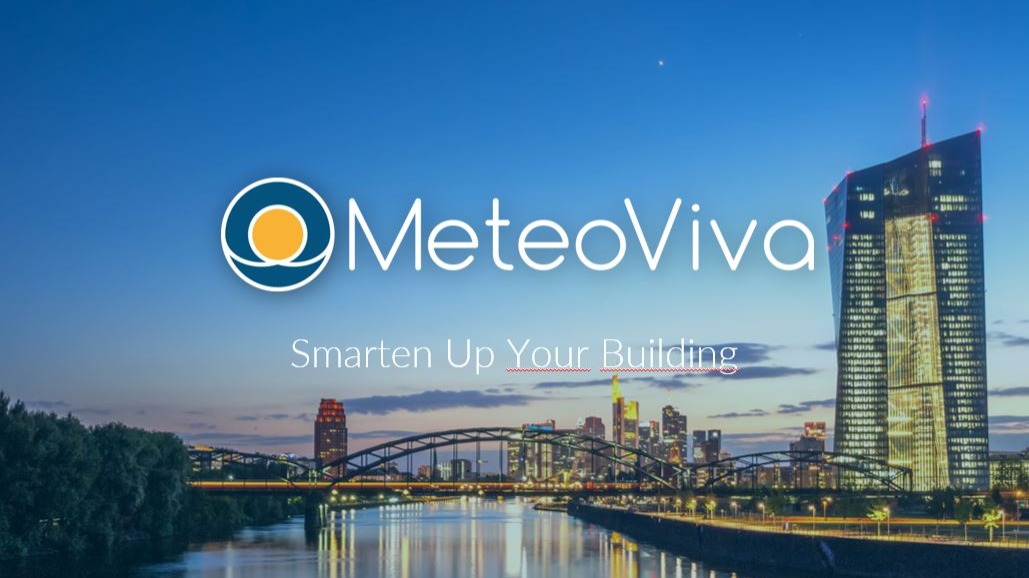 Description
MeteoViva Climate is the Next generation HVAC add-on saving an average 20% of energy costs and carbon footprint
MeteoViva Climate is an award-winning technology for the management of Heating, Ventilation and Air Conditioning (HVAC) equipment in commercial buildings. It reduces HVAC energy costs as well as the carbon footprint by an average of 20%, creating the desired room climate at the lowest possible costs and climate impact. MeteoViva Climate is cloud-based, vendor agnostic, deployable across all building sizes, ages, and types, and is architected to scale across hundreds of buildings. It connects to existing building management systems (BMS) and automatically adjusts set points based on a building-specific model, predictive algorithms and advanced control strategies. The technology is based on a patented algorithm as well as a building specific computer simulation model and focuses on the intelligent management of existing equipment rather than major investments in new equipment and materials. MeteoViva Climate is currently operated in 70 buildings in Europe and the US controlling more than 1,5 Mio. sqm or 13 Mio. EUR in energy costs with a proven track record of more than 3 million operating hours.
Available in
Worldwide
Categories of application
Affordable and clean energy, Sustainable cities and communities
Sector of application
Energy distribution & management, Energy storage, Building and shelters
Status
Implemented
---