Contact information
About the company
Type
Startup or self-employed
Members type
innovator

Headquarters
82008 Unterhaching, Germany
Company size
10
Founders
Mauricio Esguerra and Ralph Lucke
Founded
2015
SDG's
Industry, innovation and infrastructure
Sustainable cities and communities
Responsible consumption and production
Social

Alliance member
MAGMENT
---
Fabless manufacturing company of magnetizable concretes located in Munich.
MAGMENT is a patented material technology, engineered from cement and magnetic particles from recycled electronic waste. We are the inventors and sole company worldwide to offer both the concrete material and finished components. It can be cast in any size and shape for different applications such as inductive components and wireless power transmission. We obtain a low cost inductive component by filling the housing of this coil with our concrete, optimizing magnetic performance. Magment allows a high efficiency wireless transfer of energy through a coil embedded in any paved surface, enabling wireless charging of electric… and autonomous vehicles… while driving.
KEY ENABLERS FOR AUTONOMOUS VEHICLES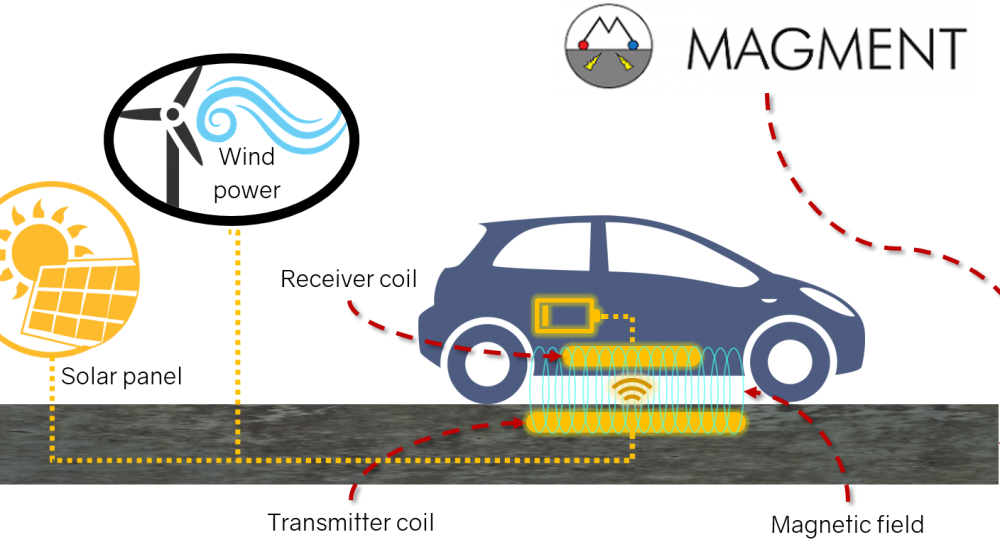 Description
Magnetizable concrete for wireless electric vehicles charging also powered by stored solar energy
Dynamic wireless charging presents a futuristic but all-possible vision. With a 70% reduction on battery needs and energy transfer through coils embedded in magnetizable concrete roads, batteries will be charged with a round-the-clock energy flow.
Available in
Worldwide
Categories of application
Industry, innovation and infrastructure, Sustainable cities and communities, Responsible consumption and production
Sector of application
Materials and chemistry, Urban and inter-urban mobility, Communities infrastructures, Circular economy of solid wastes
Status
R&D
---