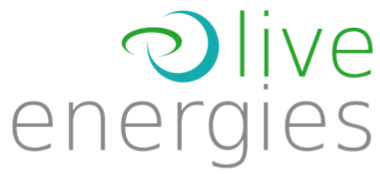 Contact information
About the company
Type
Startup or self-employed
Members type
innovator

Headquarters
70599 Stuttgart, Germany
Company size
3
Founders
Dr. George Francis
Founded
2008
SDG's
Social

Website
liveenergies.de
Alliance member
Live Energies GmbH
---
Project management and technical consultancy company, specialized on renewables research and demonstration projects.
Live Energies GmbH is a project management and technical consultancy company that was established at the Entrepreneurship Center (IBH) of the University of Hohenheim, Stuttgart, Germany in 2008.
The company has undertaken research and demonstration projects on contract from leading corporates including Daimler AG, EnBW AG, DEG and Jatropower AG. Live Energies has identified bioenergy feedstocks derived from waste-lands or wastes as the focus of its activities.
The company has accumulated unique capabilities and experiences through involvement in several projects including:
1. Evaluation of Jatropha cultivation in abandoned small-holder wastelands in India.
2. Development of improved Jatropha seeds by selection and breeding in cooperation with Jatropower AG.
3. Evaluation of cassava as feedstock for fuel ethanol production in Madagascar.
4. Evaluation of xerophytic plants as biogas and biomass feedstock in Kenya.
5. Demonstration and commercialization of biocoal production from moist bio-waste and agricultural byproducts.
One of the important projects that the company is currently involved in is a co-operation project with the Karlsruhe Institute of Technology, Germany and EnBW Energie Baden-Württemberg AG. The project involves the demonstration of the patented "Biomass Steam Processing" developed at KIT under practical conditions in Germany and India.
The process is able to convert a variety plant derived wastes including those with high moisture content and convert these into bio-coal in an energy efficient manner under atmospheric pressure. The first BSP demonstration plant is to be set up at a compost plant in Germany and will have a throughput of 2000 tonnes of biowaste (40-60% moisture) per year.
All the pre-tests for the plant has been completed and the installation and commissioning is expected to start this summer (2019). The financing for this plant has already been secured.
Biomass Steam Processing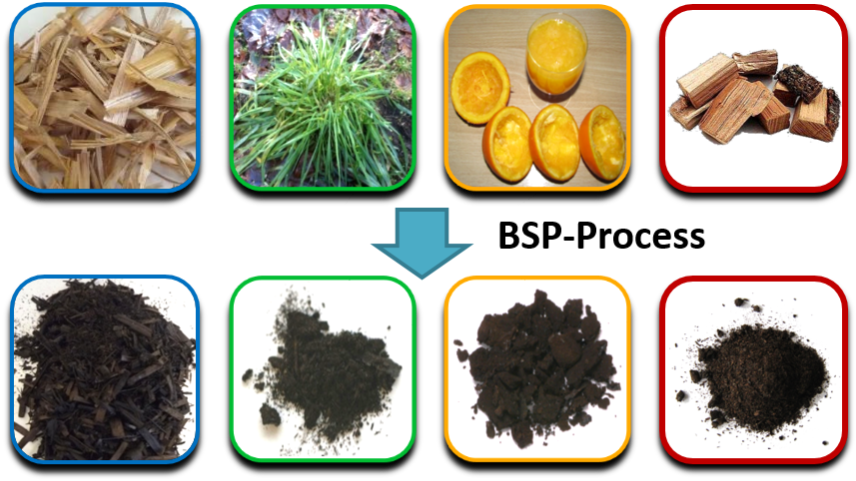 Description
Innovative and robust bio-wastes treatment. Converts a variety of plant derived wastes into bio-coal.
In "Biomass Steam Processing" (BSP) the feedstock is treated under atmospheric pressure with steam at temperatures between 250 °C and 400 °C for reaction times from minutes up to a few hours. This produces a biochar similar to lignite with substantially lower process complexity at much shorter reaction times than comparable processes. The BSP reaction conditions can be better controlled and the elemental composition of the biochar is variable. The project group theoretically and experimentally investigated the BSP process with model and real biomasses such as straw, wood, grass, orange peels, vegetable wastes and sewage sludge. As an experimental plant a number of laboratory reactors and pilot reactors from gram to kilogram scale were used. Live Energies GmbH, along with partners, is building a BSP demonstration plant in Germany, which will have a throughput of 2000 t/h. The plant will be built and commissioned in summer 2019.
---