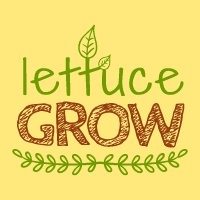 Contact information
About the company
Type
Startup or self-employed
Members type
innovator

Headquarters
1300-476 Lisbon, Portugal
Company size
3
Founders
Daniel Lars Lind
Founded
2016
SDG's
Social

Website
lettuce-grow.com
Alliance member
Lettuce Grow
---
Lettuce Grow, a platform connecting farms to SMEs, Agricultural organisations and consumers locally.
Lettuce Grow is an online marketplace for small scale farmers and food related SMEs. Small scale farming and food related SMEs are no longer profitable. This is because of high competition from supermarkets and very long supply chains. Currently supermarkets control over 60% of the retail food market. They also have a monopoly on food logistics. Our solution is an online platform with a marketplace.
The platform allows farmers to search for SMEs which are in need of their products. SMEs in turn will also be able to search for farmers when their stocks are running low. The search is always based on proximity and will show the closest result. This is to reduce logistics costs and make them more sustainable.
Over time as trends are created routes become more fixed. We will cover most of the logistics costs through our food waste handling system Re-fresh. Re-fresh will allow us to build a relationship with farmers by buying their waste. This will allow us to highlight how much money they are losing on waste and how much they could earn on our platform.