About the company
Type
Startup or self-employed
Members type
innovator

Headquarters
3011 Bern, Switzerland
Company size
10
Founders

Founded
2013
SDG's
Sustainable cities and communities
Website
leapcraft.dk
Alliance member
Leapcraft
---
We have a vision to be the data catalyst for a cleaner, greener planet. We offer Pervasive Environmental Intelligence as a service – we work with air quality, noise and meteorological data to enable more sustainable and cleaner living. We offer real time analytics (deep insights) and predictive data (foresight ) to both public and private stakeholders to enable them reduce emissions and improve quality of life. We want to achieve this by quantifying the invisible parameters and enabling impact mitigation with the use of modern IoT (Internet of things) tools in tandem with advanced mathematical models running as a cloud service.
Cities worldwide are concerned about air quality, noise levels, congestion and its impact on both health and quality of life. We offer a fully managed IOT cloud service allowing you to monitor, benchmark and analyse a wide range of pollutants, sounds and particles in real time with 2 products - one for outdoor cases and the other for indoor cases. CPHSense is sensing as a service to gather deep insight into the environmental conditions of a city. AmbiNode is designed to help you improve your comfort and productivity. By monitoring noise, temperature, humidity and CO2 levels AmbiNode helps you get the full picture of your indoor environment – in realtime.
Leapcraft ApS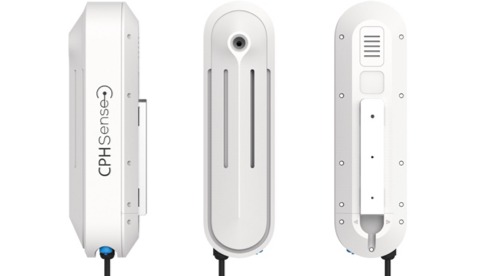 Description
We offer sensing as a service for real-time monitoring of air quality & noise for cities and buildings.
Cities around the world are struggling with environmental pollution and quality of life as more and more people are moving to cities. Currently Air quality and Noise is measured in a few locations with very expensive equipment and hardly gives any insights as the data is historic and sparse, even though the equipment meets compliance standards and costs upward of 200,000 Euros per location. We are on a mission to change this by making it easy to measure air quality and noise levels in high quality and detail thus showing the sources, relationships and enabling forecasting at a hyper-local level. We deliver a low cost, rugged and accurate sensor node combined with cloud software that runs various air quality and noise models. This is designed to empower both citizens and governments to take action and get real-time feedback.
Available in
Worldwide
Categories of application
Sustainable cities and communities
Sector of application
Communities infrastructures, Building and shelters
Status
Implemented
---