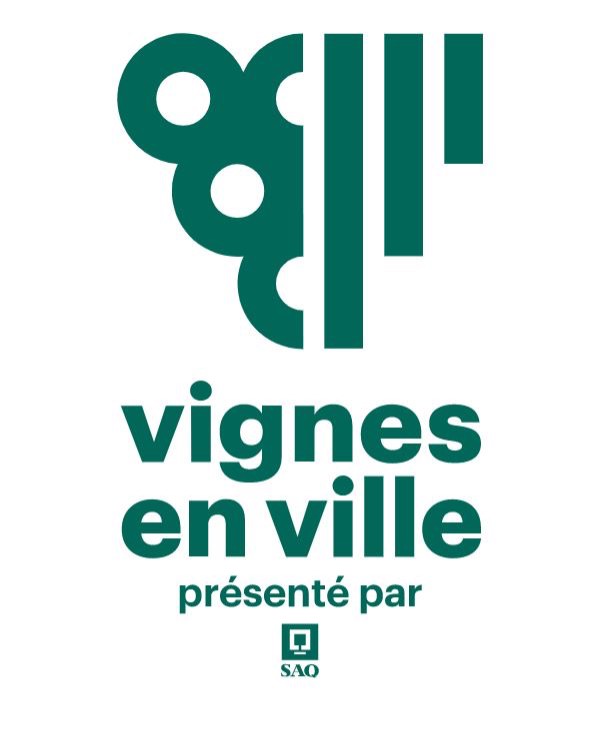 Contact information
About the company
Type
Startup or self-employed
Members type
innovator

Headquarters
Montreal, QC H2X 2J6, Canada
Company size
3
Founders
Véronique Lemieux
Founded
2017
SDG's
Responsible consumption and production
Social

Documents

Annual report
Turning waste into wine - press article
Website
au-lab.ca
Alliance member
Vignes en ville - Laboratoire sur l'agriculture urbaine
---
Vignes en ville designs and operates urban vineyards while reusing urban waste through an innovative soil mix.
Vignes en ville (VV) is a startup company incubated by AU/LAB, an innovative non-profit organization doing research on urban agriculture. In 2019, VV won the Novae Award for Environmental impact project for its innovative process of incorporating crushed glass as a replacement of sand into urban soil mix. Now in its 3rd year, VV's urban vineyards already produced grapes that were harvest last autumn in order to elaborate the first urban wine that will be launched in 2020. Research results demonstrates that the quality of grapes produced in a recycled crushed glass soil mix presents similar organoleptic qualities such as those cultivated in conventional vineyards. This confirms VV's hypothesis that the integration of crushed glass as a replacement of sand into a soil mix is a viable alternative that does not impact the quality of the fruit while valorizing glass waste. Very recently, VV's team made an unexpected discovery. By adding fungi (mycorrhizae) to the innovative soil mix, the crushed glass seems to be decomposed to its main components (silica and carbon), which are important nutrients and minerals for vines or vegetables' growth. Decomposed crushed glass in the soil could potentially increase its fertility. A pilot project launched in 2020 will investigate this promising path of this process for rooftop farms and vineyards, and to see how it could have an impact on carbon sequestration on urban farms.
Valorizing crushed glass in urban agriculture soil mixes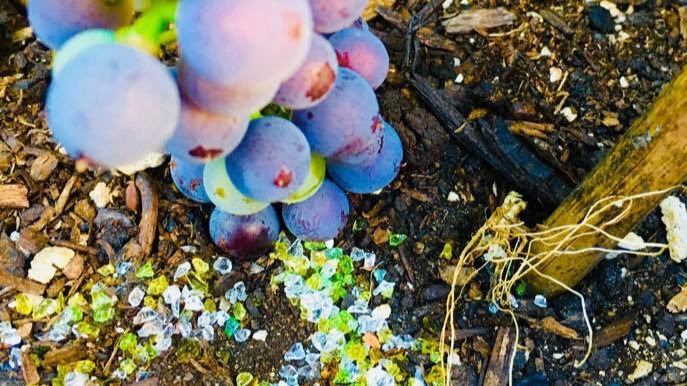 Description
Incorporating crushed glass in urban agriculture soil mixes to preserve sand and to valorize glass waste.
Solution: Incorporating crushed waste glass in agricultural soil mix to preserve sand and to valorize glass waste. The solution was first implemented in 2017 through a customized soil mix for an urban viticulture research project in which important quantities of sand would have been required. Knowing that crushed waste glass was abundantly available and that its main mineral composition (silica) was similar to sand, a non-renewable resource, we decided to make our soil mix out of crushed waste glass instead of sand. The word started to spread out and we created multiple partnerships with Canadian institutions to implement the innovative solution into various agricultural fields. As of today, we incorporated crushed waste glass on 4 major urban agriculture sites including 3 Canadian institutions (Palais des congrès de Montréal, ITHQ, SAQ) and one private company (Ubisoft Montreal). We will incorporate our solution on a 5th site in May 2020 on the rooftop farm of the Centrale Agricole, the world's largest urban indoor/outdoor agriculture incubator and accelerator. So far, 13,000 glass bottles have been diverted from landfill with this process. That wide variety of sites and designs allowed the study of the benefits of adding crushed waste glass to a growing medium or using it as a mulch. Over the two last growing seasons, we noticed that the vines with glass in the soil mix were growing just as well as those with sand.  As part of the initial research, the solution was incorporated in potting soil with vine in an urban context, but it could also be used in large scale agricultural fields with a diversity of plants to serve different purposes. One interesting purpose of glass mulch for example is to repel some non beneficial invasive insects thus reducing the need for strong and non organic chemical products. Moreover, during its research Vignes en Ville made a substantial discovery. When adding a source of fungi (mycorrhizae) to the vine soil mix, it accelerates the decomposition of crushed glass into its components of silica and carbon, leaving little-to-no trace of glass and possibly enhancing the capture of carbon by the plant host, in this case the vine. The implications of this discovery could be that tons of waste glass can be efficiently decomposed and returned to the environment, recycling valuable nutrients for food production and thus upscaling the circular economy of glass. Therefore, we are now developing a new research protocol to further push our study on crushed waste glass as an agricultural medium to determine how quickly and efficiently the mycorrhizae decomposes crushed glass in the potting mix. This potential solution could create major impacts by enabling waste reduction, conservation of non-renewable sand resource and nutrient recovery for food production that could be a change in the actual paradigm. 
Available in
Canada,
Categories of application
Responsible consumption and production
Sector of application
Circular economy of solid wastes
Status
R&D
---