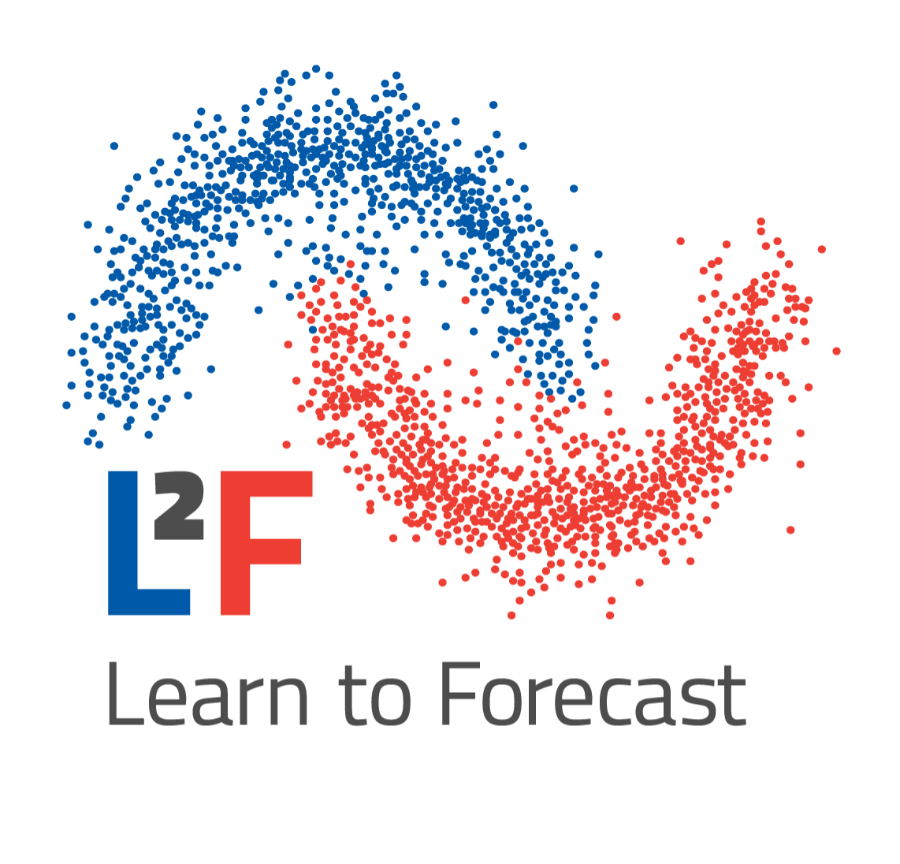 Contact information
About the company
Type
Company
Members type
innovator

Headquarters
1015 Lausanne, Switzerland
Company size
30
Founders
Aldo Podesta
Founded
2017
SDG's
Clean water and sanitation
Affordable and clean energy
Industry, innovation and infrastructure
Sustainable cities and communities
Responsible consumption and production
Social

Website
https://www.l2f.ch/
Alliance member
L2F
---
L2F aims to bring mathematical innovation to machine learning and to deploy best quality ML software in corporations.
L2F is a Swiss technology company based on the EPFL innovation park operating since 2017. Heavily active in mathematical research, the goal of L2F is to improve the quality of state-of-the-art Machine Learning and Optimisation tools by incorporating concepts from algebraic topology and geometry (topological learning). In partnership with EPFL's lab for topology and neuroscience, recipient of a 550K Innosuisse grant, L2F makes a selection of its Topological Learning functions available open source through a Python library (Giotto). Commercially, L2F's business model is an "open core" one, as it licenses commercial software modules to corporate clients. L2F's commercial modules were built using its core technology (Giotto) as well as its B2B client data and expertise. L2F currently licenses 8 different software modules to bring impactful solutions to corporate, societal and environmental problems. Modules include image segmentation, churn analysis, demand forecasting, logistical optimisation, B2B market assessment...etc. To day, L2F licenses a dozen of modules to world famous corporations. One of the long term ambitions of L2F is to specialise in high impact solutions that have a positive impact on our environment. Two of our current projects qualify in that regard in the maritime shipping and agri-tech industries. L2F counts 30 employees and has raised CHF 3M in Series A funding and 650K in governmental grants.
Description
Optimize transportation routes, energy consumptions, adjust quantities to needs, make accurate forecasting
Available in
Worldwide
Categories of application
Clean water and sanitation, Affordable and clean energy, Industry, innovation and infrastructure, Sustainable cities and communities, Responsible consumption and production
Sector of application
Water distribution and use, Energy distribution & management, Industrial processes, Freight transportation, Urban and inter-urban mobility, Agriculture and farming for food production, Primary resources management
Status
Implemented
---
Bakis logistical planning engine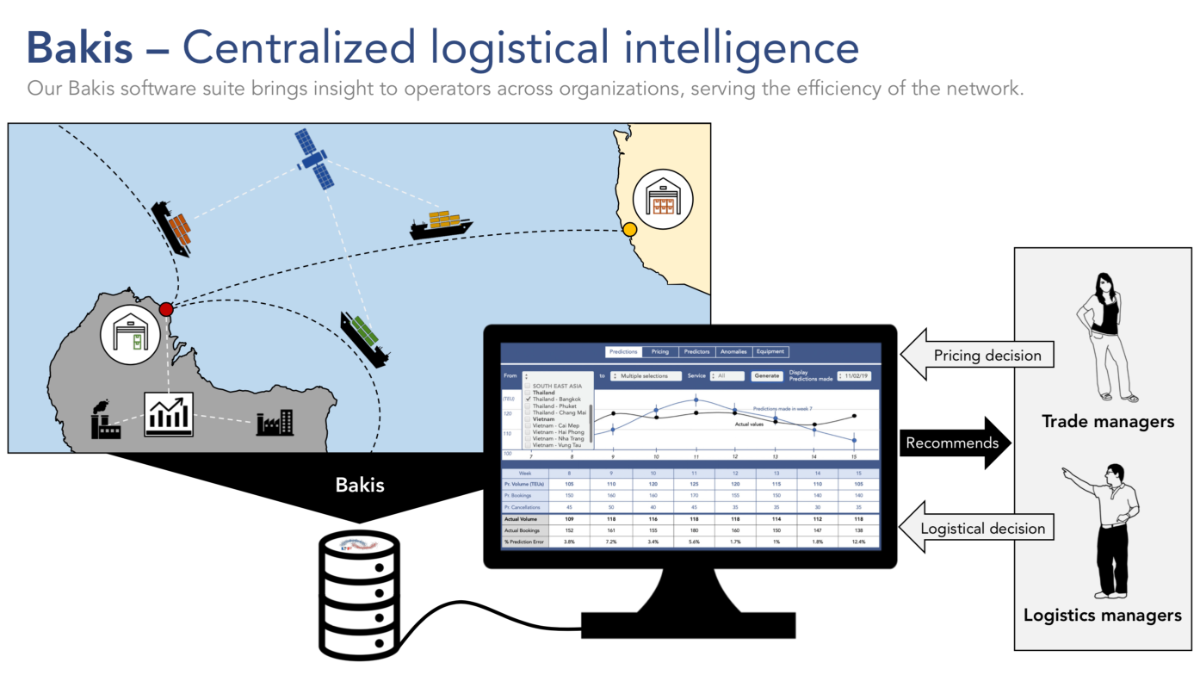 Description
A centralised system which makes live container repositioning decisions to make transport networks cleaner and efficient
Bakis uses advanced techniques of time-series forecasting to predict the important variables of shipping networks, in particular by integrating external data in a user friendly way. The predictive outputs (such as future demand for containers across the network) are fed into a flexible and powerful optimisation engine with the objective of generating optimal container allocation, route and traffic decisions. Such decision model is highly customisable and can maximise different variables such as profit but also energy consumption or CO2 emissions giving shipping company the possibility of controlling such metrics. The Bakis solution differentiates to existing logistic optimizers thanks to its unique predictive component and its efficient computational architecture. The economic value added of Bakis counts in hundreds of millions if fully implemented in one of the top 5 shipping companies.
Available in
Worldwide
Categories of application
Industry, innovation and infrastructure
Sector of application
Freight transportation
Status
Implemented
---