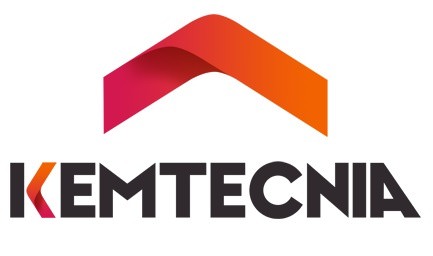 Contact information
About the company
Type
Company
Members type
innovator

Headquarters
21007 Huelva, Spain
Company size
14
Founders
Tomas Dominguez
Founded
2010
SDG's
Affordable and clean energy
Documents

Portable Units Brochure
Website
kemtecnia.com
Alliance member
Kemtecnia Tecnología Química y Renovables S.L.
---
R&D and Engineering Company, we develop portable renewables electricity generators.
We developed our own products coming from R&D projects. We are a technology transference company. Our development is based on the investigation of new and efficient products, which enough technical and economical competitiveness. The aim of those services and products, for home or industry, is to reduce the energy consumption and generate energy from renewable sources. So, we contribute to preserve the environment and we reach a balance between the energy needs and environment. In the industrial field, our commitment, expertise and creativity, let us to design right process more efficient and effective, assuring they are optimized, improving the productivity. All of this, reinforce our commitment with our customer, looking for the optimal solution to find the needs and cover the gap, developing the best solutions in a sustainable future. Kemtecnia-PERSAS is a renewable, autonomous, mobile and customizable power generation unit that can be shipped anywhere in a standard container (20 or 40 feet). It can produce energy from the sun, wind and fuel cells. Around our units and their control system you can create a Smart Grid. Specially designed for small populations in remote locations and in civil works where the equipment can finally remain as part of the building or infrastructure. In other words, they are equipment designed for permanent or quasi-permanent applications. The photovoltaic panels and the wind turbine will be easily deployed, but auxiliary devices that are not included in the container will be necessary. It can also be controlled and monitored remotely. Portable renewable energy generation system. Easily transportable standard container. Remote control and monitoring system. Totally autonomous. Simple and fast unloading system and installation of panels. Includes gel batteries for energy storage and continuity of supply. Also available with lithium batteries. Optional H2 based fuel cell produced with electrolyser and stored in metal hydride form. The electrolyser in the H2 module produces medical grade oxygen. 100% customizable for any situation. More than 300 photovoltaic panels (up to 105 kWp in a 40-foot container). One or more wind turbines (from 5 to more than 60 kWp). Several of these units can be joined up to MW power.
AURORA
Description
80 kWp photovoltaic plus wind turbine portable unit. Specially designed for short missions and high mobility.
Pre-installed power production units in standard transport containers (20 or 40 feet). Easy deployment and withdrawal and quick commissioning. Autonomous. No fuel supply logistics required. Guarantees continuous supply 24/7/365. Allows to configure, thanks to its SCADA system, a smart grid. Reduces the cost and time of installation and maintenance. Monitored, controlled and reprogrammed remotely. Modular and scaleable according to power needs. Equipped with a communication system for monitoring and telematic operation. No generation of polluting gases. No environmental impact neither during deployment or demobilisation. Small carbon footprint No noise pollution Produces H2 in situ. Produces medical oxygen. Self-contained and does not require material or personnel support. All required tools to deploy the system inside the container. Legs to allow container to demount easily from truck. Robotic Arm to deploy the PV Panels. Robotic Arm as wind turbine mast. Deployment 2 persons, 1 day.
Available in
Worldwide
Categories of application
Affordable and clean energy
Sector of application
Clean energy production
Status
Implemented
---