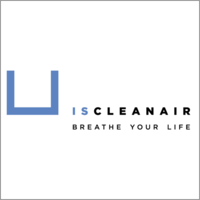 Contact information
About the company
Type
Company
Members type
innovator

Headquarters
00198 Rome, Metropolitan City of Rome, Italy
Company size
21
Founders
Giuseppe Spanto, Paolo Tripodi
Founded
2015
---
Website
iscleanair.com
Alliance member
ISCLEANAIR
---
Breathe your life! APA - Air Pollution Abatement technology is the 1st filter-less, water-based, energy efficient solution to purify and control the quality of the ambient air in urban, industrial, commercial and domestic, private and public spaces.
Modular and multiservice smart platform integrating wifi, IoT and AI, it redesigns the Clean Air City of Tomorrow toward a healthy, sustainable future together, indoors and outdoors.

ISCLEANAIR is a Clean-Tech innovative company that rethinks and redesigns the space we live, work and breathe in. It is a spinoff of ISTECH, since 2015 devoted to APA - Air Pollution Abatement technology, a disruptive modular solution, the first one in the world for air cleaning and environmental control and remediation, water and energy based, filter-less, operating at surface level where people breathe!
APA is a modular, intelligent multi-service platform integrating IoT and AI, ideally deployed in a distributed "cluster", indoor and outdoor, for public and private use to rethink and redesign safe and resilient Clean Air Cities and Industries of Tomorrow.
ISCLEANAIR has created the first urban area under the paradigm "Smart Clean Air city" in the world, at L'Aquila (Italy) and APA has been recognised as a Key Enabling Technology (UE policies "Innovation and solutions for Cities of Tomorrow"), a BAT - Best Available Technology (EU IPPC Directive 2008/1 /CE), awarded with 4 Seal of Excellence (EC - Horizon 2020), the SME Instrument Phase 2 Grant Agreement and an impressive track record of awards and peers recognitions globally.