Contact information
About the company
Type
Startup or self-employed
Members type
innovator

Headquarters
Zona Santa Engracia, 66267 San Pedro Garza García, N.L., Mexico
Company size
10
Founders
Ianis Defendini
Founded
2014
SDG's
Website
invictus.mx
Alliance member
Invictus
---
We create invictus.mx to make clean energy accessible to everyone so as to impulse the progress of Humanity.
Our goal as tech startup is to create the platform to make easy energy transition at 0 cost for little and medium consumers.
Invictus.mx 1.0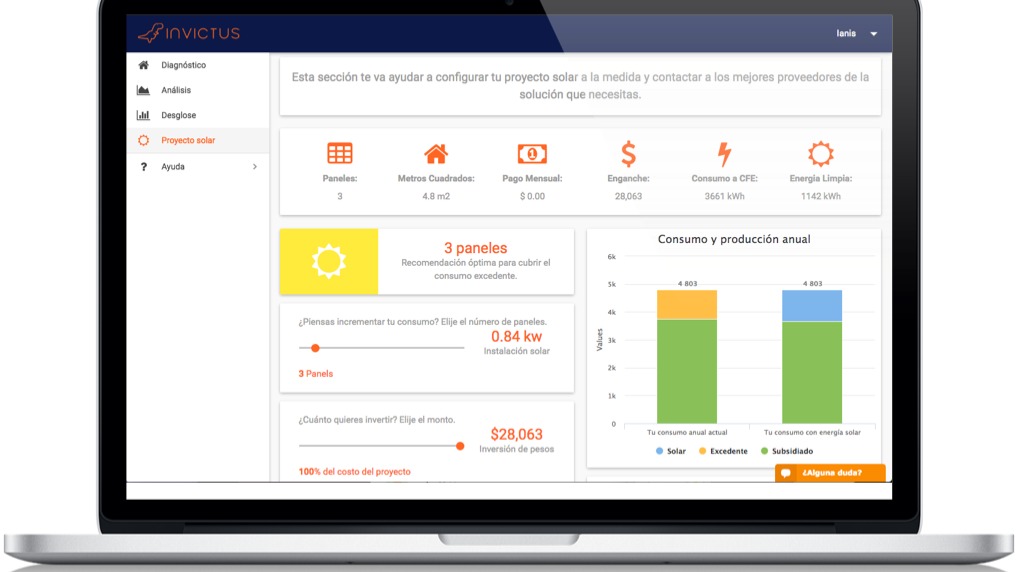 Description
We make easy access to solar energy for anyone with a free personal energy coach.
Today invictus.mx is a platform who help any mexican consumer to contract solar energy in an easy and secure way with the ideal provider, comparing the best options for them. We integrated only qualified solar installers and specialized financial company.
Available in
Mexico,
Status
Implemented
---