Contact information
About the company
Type
Startup or self-employed
Members type
innovator

Headquarters
8006 Zürich, Switzerland
Company size
3
Founders
Alexandros Timotheou, Petros Timotheou
Founded
2015
SDG's
Affordable and clean energy
Sustainable cities and communities
Responsible consumption and production
Social

Website
http://innovopolis.net
Alliance member
Innovopolis Waste Solutions
---
Decentralised Waste Management https://t.co/OaMglKpqBD
Innovopolis Waste Solutions developed and brought to the market the first decentralized waste management model that contains waste within every building turns it into energy at the point where it is generated. An integrated, self-sufficient waste model that allows buildings to use their very own waste as a clean and renewable energy source.  Our decentralised waste management model is a highly customizable solution. It does not rely on waste collection and transportation, hence it can easily be applied in location which are intricately accessible. With reasonable up-front cost, it can rapidly and flexibly be scaled up or down to match the waste outputs of the building. It is also an affordable solution for countries which do not have the disposable income to invest in the massively expensive industrial waste facilities. Finally by applying our solution in large assets throughout a city, we alleviate the strain on the conventional waste grid, thus allowing it to service the rest of the city more efficiently and effectively.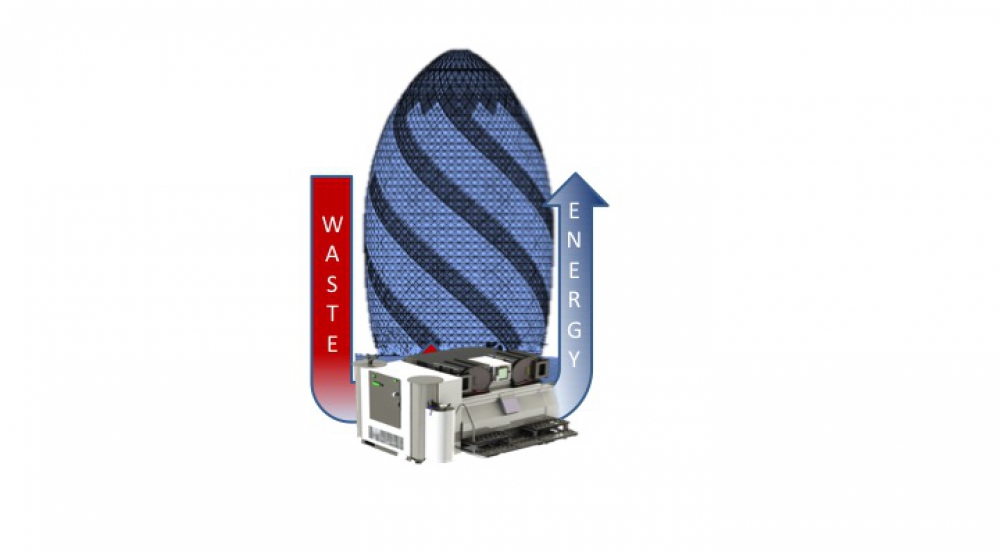 Description
Decentralised Waste Management
At Innovopolis Waste Solutions we have designed a smart and sustainable urban solution to waste. We use the latest clean technology and treat waste at the point where it is created while using the waste as a resource to generate clean renewable energy. We optimise the operating costs of our customers (building owners) while simultaneously delivering an interactive and personalised service which flexibly adapts to the needs of our stakeholders (tenants & municipalities).  In order to unlock the vast financial, environmental and social potential of our decentralised waste management model, every project we undertake is tailor-fitted to every building on the foundations of four key principles: A) Energy Optimization: Use non-recyclable waste stream to produce clean, renewable energy for the building trough the appropriate operation of our technology. Objective - is to leverage property savings by deviating the cost of energy from the grid and the incurred cost of waste disposal. B) Waste Optimization: Integrate the processes and installations that augment waste segregation and recycling yields. Objective - reduce the properties waste footprint and take advantage of circular economy trends to generate further saving for the property C) Policy Alignment: Ensure the project and waste management practices of the property are aligned and excel in their efforts to support the waste directives and environmental strategies promoted by the local government. Objective – create an exemplary public image for the property. D) Engagement Program: integrate the communication channels and tools that will enhance awareness and responsibility amongst the users/tenants of the property. Objective – deliver a customer centric service that stimulates proprietorship of a service which is there to make their lives and living spaces cleaner and greener. By consolidating these basic principals in every one of our projects, we deliver a solution which is not only financially sound, but that is also a strategic innovation that can help cities and modern buildings achieve their vision of being advanced, self-sufficient and sustainable living habitats of the 21st century.
Categories of application
Affordable and clean energy, Sustainable cities and communities, Responsible consumption and production
Sector of application
Energy from waste, Building and shelters, Circular economy of solid wastes
Status
Tested implementation
---