Contact information
About the company
Type
Company
Members type
innovator

Headquarters
68270 Wittenheim, France
Company size
3
Founders
BINDLER VALERIE
Founded
5
SDG's
Sustainable cities and communities
Website
inno-valys.fr
Alliance member
INNOVALYS
---
INNOVALYS is a small french company near Strasbourg who builds passive and positive constructions.
Our company is established of three persons. We work as an engineering consulting firm and suggest to our customers building with our constructive system of isolated walls MACC3. Our commitment in favour of the environment is real. Our buildings associate with the immediate greater well-being, the consideration with short, average and long term of the environment. The success of our projects passes by a relationship of trust which is established between the stakeholders. Our culture of the innovation, our control of the standards ISO9001 and 14001, our differentiated know-how and our years of experience in the field of the building, allow us to deliver air-tight and long-lasting, quality constructions, thermically very successful while insuring the comfort, the safety with an excellent quality of indoor air. We won tropies and awards : the Lepine Competition, The entrepreneur french cup, the national Batiactu trophy 2017 etc... We work every day to bring our stone against the global warming. We are quite small (like the colibri) but we are fascinated, persevering and we have the madness to believe that we shall manage to maintain the increase of the temperatures below 2°C. INNOVALYS tried to respond at the climate crisis. Act decisively – while we still can.
THE SUSTAINABLE BUILDINGS AT FULL SPEED "MACC3"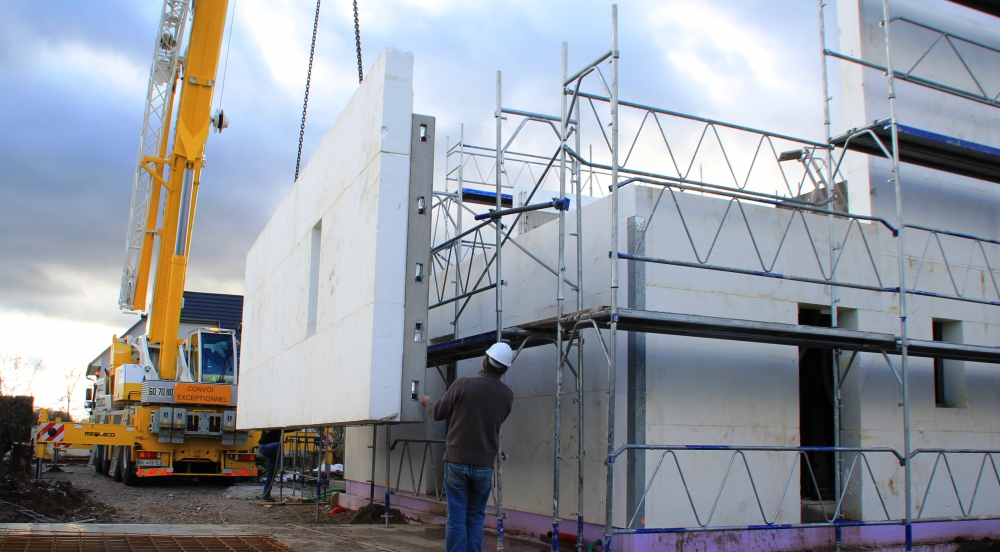 Description
INNOVALYS builds sustainable houses with the MACC3 Walls. MACC3 Wall is the union of expanded polysytyrene and concrete
INNOVALYS has the solution to build sustainable future. The technical features of our smart manufactured construction system are : - Very high insulation : thermal resistance more than 8m².K/W - Earthquake resistant concrete panel. - Power supplys. - Communication networks. - Independent heating supplys with renewable energy. - Panel maximum size : length : 12 m – Height : 3,50 m The performances - Materials with strong thermal inertia. - Complete absence of thermal bridge. - Inside ready to be painted. - Very good indoor air quality. - Guarantee of comfort in winter as in summer without climatisation. - No wastes in the construction site. A tried and tested technique on passive and positive energy buildings. MACC3 Wall is adapted to every type of building like social housing, retirement homes, schools, factories, office buildings, residential houses … The main Revolution : Photovoltaic panels feed the heating on the MACC3 Wall. Users don't have invoices for the heating for more purchasing power!
Available in
Worldwide
Categories of application
Sustainable cities and communities
Sector of application
Building and shelters
Status
Implemented
---