Contact information
About the company
Type
Company
Members type
innovator

Headquarters
Troy, NY 12180, USA
Company size
3
Founders
David Borton
Founded
1992
SDG's
Industry, innovation and infrastructure
Sustainable cities and communities
Responsible consumption and production
Website
http://solarsal.solar
Alliance member
Solar Sal, Sustainable Energy Systems, Inc.
---
We make practical solar electric marine propulsion solutions. 100% solar powered electric boats to 44 feet commercial USCG Certified tour boats, launches and experimental craft.
I'm a lifelong boater with a career in solar energy R&D and teaching solar energy engineering. 15 years ago I started making experimental solar electric 20 boats. 40 foot Solar Sal traveled from the Hudson River to the Niagara River on the Erie Canal to pickup 4 tons of cardboard and deliver it to a paper mill for recycling into paper, a 100% solar powered 750 mile round trip recycling trip. 44 foot Solaris is the first USCG certified commercial 100% solar electric tour boat. Patent Pending.
Solar Sal, Sustainable Energy Systems, Inc.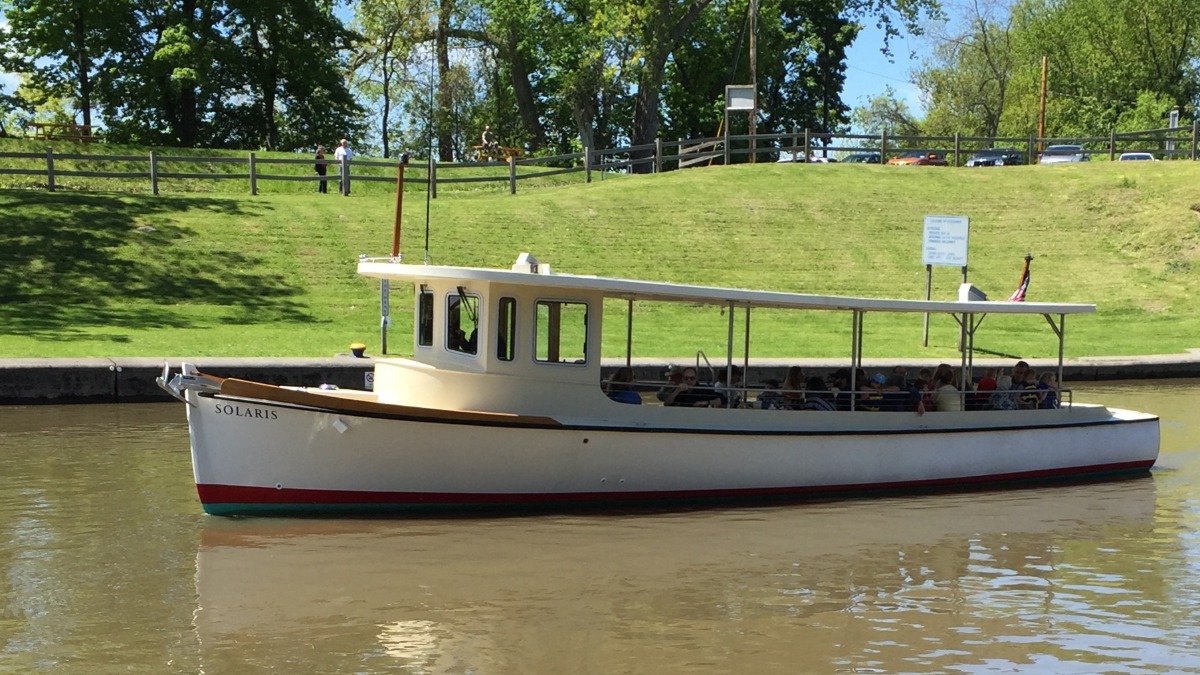 Description
Clean, Quiet, Reliable, Practical and Proven 100% solar powered marine transportation. US Coast Guard Inspect Certified
Solaris is in commercial operation on thr Hudson and Roundout Rivers and Erie Canal.
Available in
Northern America,
Categories of application
Industry, innovation and infrastructure, Sustainable cities and communities, Responsible consumption and production
Sector of application
Freight transportation, Urban and inter-urban mobility, Primary resources management
Status
Implemented
---