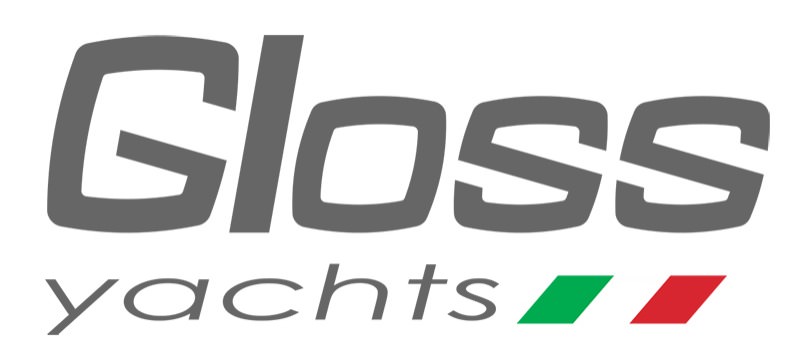 Contact information
About the company
Type
Startup or self-employed
Members type
innovator

Headquarters
65127 Pescara PE, Italia
Company size
3
Founders
Stefano Carugno
Founded
2019
SDG's
Sustainable cities and communities
Website
glossyachts.com
Alliance member
Gloss Yachts
---
Gloss Yachts is a start-up developing a sustainable business solution based on an Emission Free family of vessels.
Sustainable marine transportation is an emergency. Its demand is growing and currently higher than the offer. The focus on environmental protection and reduction of emissions grows constantly. We have designed an efficient electric vessel that is a logistical techno-marvel and fits within a 40' container for ease of shipping and storage. The EUVES 31 is designed for the commercial tour, charter; dive operators, resorts, hotels, rental businesses, boat clubs. These tourist driven businesses need economical solutions with lower maintenance costs. The business model is based on a lean and efficient structure, concentrating the investments in R&D, MARKETING and SALES.
EUVES 31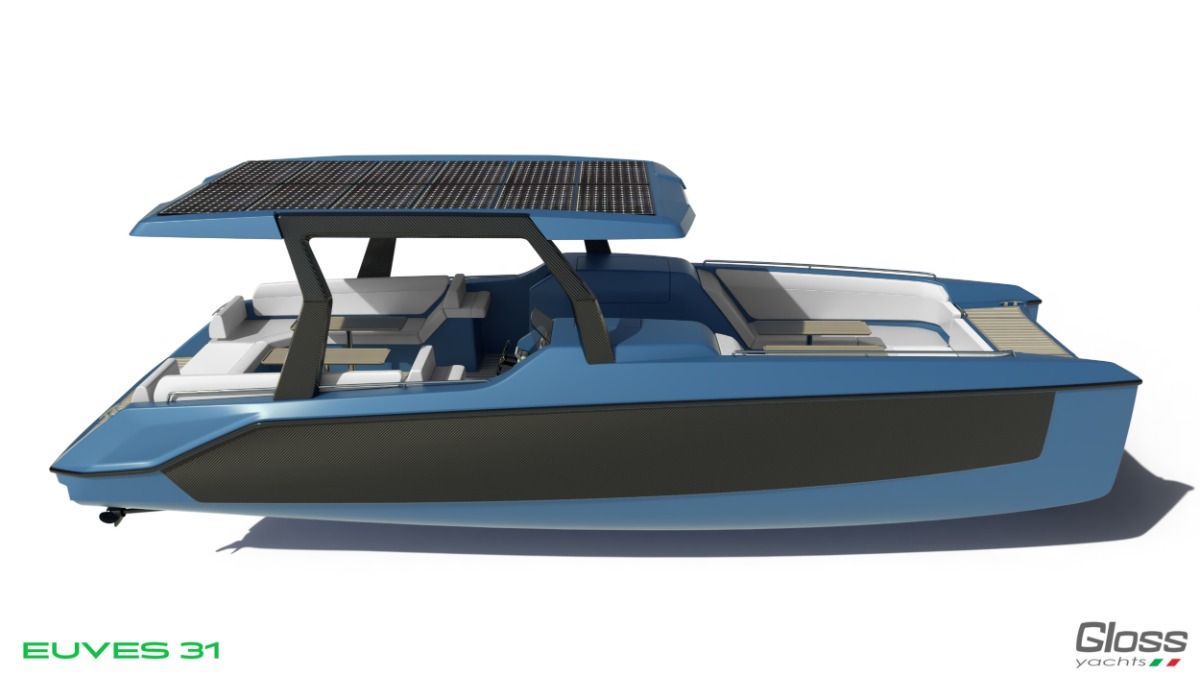 Description
The EUVES 31 A versatile - energy efficient - platform optimized for light commercial applications.
The EUVES is the first product of a future family. EFFICIENT and GREEN: 100% electric and optimized for operating at low-mid speed. SPACIOUS AND COMFORTABLE - The EUVES delivers the best in its class in terms of deck space. It boasts a fully equipped Wet bar with fridge, ice-maker, sink with freshwater, cooktop or barbecue. The Starboard console hides a full standing head with shower, electrical WC and generous storage. STABLE and SAFE - thanks to the catamaran platform ACCESSIBLE TO ALL - Due to the flush, regular unobstructed deck space, the EUVES is fully accessible to disabled people on standard-sized wheelchairs. Optionally a hydraulic lifting platform can be fitted in the aft to facilitate the boarding. EASY AND TRANSPORTABLE - The EUVES can be disassembled to reduce the maximum beam for transportation and storage and to fit into a 40ft container. DRY STORAGE is also facilitated, especially in case of seasonal operation, protected in case of hurricanes, storms and other calamities, since the EUVES can be stored back into the container when not in use. CUSTOMIZABLE - It can be outfitted in several configurations, with different seating schemes, such as leisure - charter version, diving support, TAXI - small transportation - mini barge, Search & Rescue, ambulance, etc. The topsides of the EUVES are a blank canvas that can be wrapped with customized graphics from sponsors or with customer's brand, as well as with temporary artworks. VERSATILE AND MODULAR - The EUVES allows for infinite configurations and customizations, including an extended or reduced beam versions changing the size of the central insert, in case of limitations on berth size or when extra deck space is needed. LIGHT AND STIFF - thanks to the advanced composite materials used and to the manufacturing process.
Available in
Worldwide
Categories of application
Sustainable cities and communities
Sector of application
Urban and inter-urban mobility
Status
R&D
---